A Fleeting Moment: When is it Time to Get a Fleet?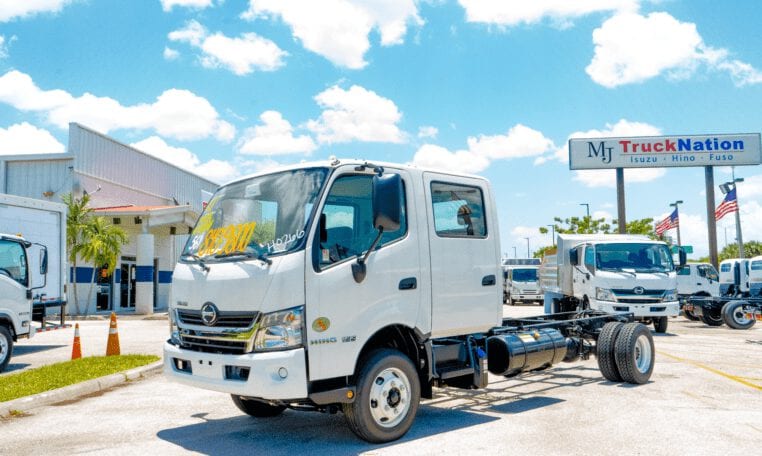 If your business has grown and you're thinking of adding a fleet, you're in good company. About one-fifth of vehicle purchases are fleet purchases. Find out if it's time for you to level up and start letting the numbers work for you instead of against you…
When Should I Consider a Fleet Purchase?
There are a number of situations that indicate it's the right time to buy a fleet of work trucks. If you are spending money leasing vehicles, you can invest the money rather than shell it out for rent. Are you turning down jobs because you can't handle any more work due to not having enough trucks to do the service? If you had more work trucks, would you be able to hire more people and ultimately make more money? Can you afford to buy a fleet of trucks if it saves you money in the long run?
By asking yourself the questions above and considering the scenario having a fleet of work trucks would bring to your individual situation, you'll be able to determine if buying a fleet is a good fit for you.
Once you've decided one way or the other, it's time to do the math. Get some concrete pricing on a fleet of trucks. To do this, you will need to narrow down the make, model, and specs you need in your work truck fleet. Then, call around or visit dealerships to get some estimates.
Pros and Cons of Acquiring a Fleet
There are both advantages and disadvantages to buying a fleet of work vehicles including:
Pros
Buying in bulk can save you thousands of dollars.

You'll no longer have the hassles and headaches of renting vehicles.

You can increase your business.

You can accommodate the job demand.

You will be investing in your own vehicles versus throwing away money on renting them.
Cons
You will need to spend more money when buying a fleet than you will an individual purchase.

Having more vehicles requires more servicing and repairs.

Buying in bulk is a big decision that requires forethought.
Where to Turn When You Need a Fleet
The purchase of any work vehicle is important but buying an entire fleet can be downright frightening. You will want to not only be certain that a fleet purchase is right for you but also that the fleet you purchase is right. You don't want to end up with twenty vehicles that aren't exactly what you want. You need a dealer who can guide you…a dealer you can trust and one who has years of experience and a great reputation as well.
Let the good folks at MJ TruckNation navigate you through the process, beginning to end. With tons of work trucks to choose from, choosing a truck has never been simpler. And, with on-site financing, you'll find the purchasing process is a smooth and quick one. Give MJ TruckNation a call today at (571) 220-9992.