Fleet Tracking: Manage What Matters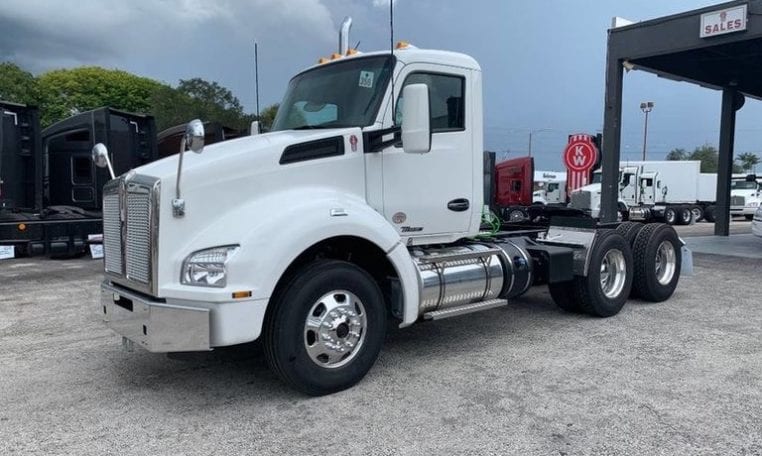 Fleet tracking is one of those things that may not be foremost on your mind…until one of your trucks are missing. While theft recovery is one of the main reasons fleet tracking makes sense, it's not the only benefit that comes along with the service.
What is Fleet Tracking?
Fleet tracking is an automated way of keeping up with your line of trucks. There are various types of fleet tracking services. Most use GPS and software and the results are available in real time or near real time.
Fleet tracking can be implemented on big rigs and on commercial work trucks such as Box Trucks, Boom Trucks, and Flatbeds. No matter what type of fleet you have, tracking the trucks is definitely worth checking into – sooner rather than later.
Benefits of Fleet Tracking
Fleet tracking has become very popular in recent years as a way to recover stolen vehicles and to manage fleet operations. It is beneficial when a truck is stolen, but also helps owners keep track of driver's routes, departure and arrival time, and safety. The ability to better map out and keep track of vehicle maintenance, increased productivity, reduced costs on vehicle insurance, and optimization of daily operations are among the big benefits of fleet tracking. Choosing the best, most efficient routes is another huge plus. The ability to track both the vehicles and drivers as well as assets within the trucks are the top reasons owners choose to invest in fleet tracking systems.
Unscheduled maintenance is a big expense for owners. When maintenance and repairs are preset, money is not wasted on unpredicted down time at inconvenient times. Roadside breakdowns greatly decrease when fleet tracking is employed.
Fleet tracking also becomes priceless when there's an accident that wasn't the driver's fault because it can be proven. In the event an owner has a driver who isn't practicing safety protocol, that can be nipped in the bud too.
Capabilities of Fleet Tracking
Fleet tracking can monitor and control every aspect of the journey a truck driver makes. For business owners, that ability can save tons of money. While some drivers view it as an intrusion, company interests are too great for that to detour owners from using them.
"A driver should have nothing to hide in the first place," Dallas, Tx company owner, Phil Roberson commented. "In fact, the tracking system will bring much deserved positive attention to drivers who are on the up-and-up and will save enough money to give them a raise."
MJ TruckNation
If you are looking for a fleet tracking system, you'll find ample information online. You can also contact your truck dealership for suggestions. At MJ TruckNation, we are happy to help our customers find the perfect tracking system for their needs and to find the ideal fleet as well. Whether you are looking for a single commercial work truck or an entire fleet, MJ TruckNation has you covered. Call today – 561-840-9800.