Joe to Go: Get Your Coffee Truck Business Cranked Up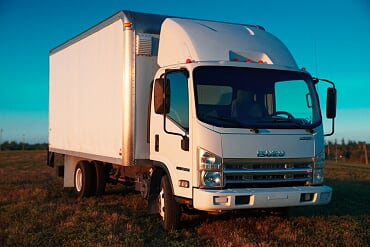 Think about it. How awesome would it be to own a mobile coffee shop? Instead of hoping the coffee crew comes to you, you can take the brew to them. Plus, you can always be…wide awake!
Benefits of Jiving with Mobile Java
A mobile coffee shop start-up is overflowing with perks. Here are a few of them:
Affordable
Coffee is not very expensive when it is purchased in bulk. You have the choice to offer breakfast, lunch, and/or snack options…or not. You can even add on food items as finances allow if you decide to. As far as equipment, you can purchase an industrial coffee maker and then venture out for an espresso maker and a cappuccino machine when you can afford one.
Options
Go gourmet or standard. The choice is yours. Add all the fancy brews, or don't. Go local, or take your truck to the outskirts. The options are endless with a mobile coffee business.
Portable
When business is slow, you can hit the hotspots. Go where people are gathering. Go to the large businesses around where people are likely to grab a Joe to go on their way in the door. Catch concerts and other events where coffee lovers may be lurking.
Profits
Because your overhead will be low and you will have no rent or mortgage on a shop to pay for, your profits will pour in. You can generally operate one truck on your own, so that eliminates the need to pay employees. Your profit margin should be pretty sweet!
Mobile Coffee Trucks
There are several options you will have when it comes to a vehicle for your mobile coffee truck business. A commercial Box Truck is one of the best ideas. Be sure to consider:
Size
A coffee truck that is too large will guzzle your profits. It will cost more to purchase and to fuel. One that's too little won't allow for maximizing your business. Be sure to plan for any add-ons you hope to include, like purchasing more coffee making equipment and adding on food later. Size does matter.
Used of New
If your start-up funds are slim, you can always start off with a used Box Truck. However, if you can afford a new one, you will have a full warranty and a vehicle that should last for many years.
Gas vs. Diesel
Since you'll be mobile, you want to make sure your Box Truck gets great fuel economy. Diesel is known for great mileage, but…it's often more expensive and sometimes harder to find around town. If you go with gas-power, you will want to be sure the model is gets good mileage though.
The MJ TruckNation Difference
If you are looking to start a mobile coffee business, a Box Truck is a great choice. If you're in the South Florida area, we at MJ TruckNation have a great selection of both new and used Box Trucks to show you. We will do our best to get you in a fabulous truck at a price far below what you might expect. Call today – (561)220-9992.