Mobile Makeup Artist: Beauty Bar on Wheels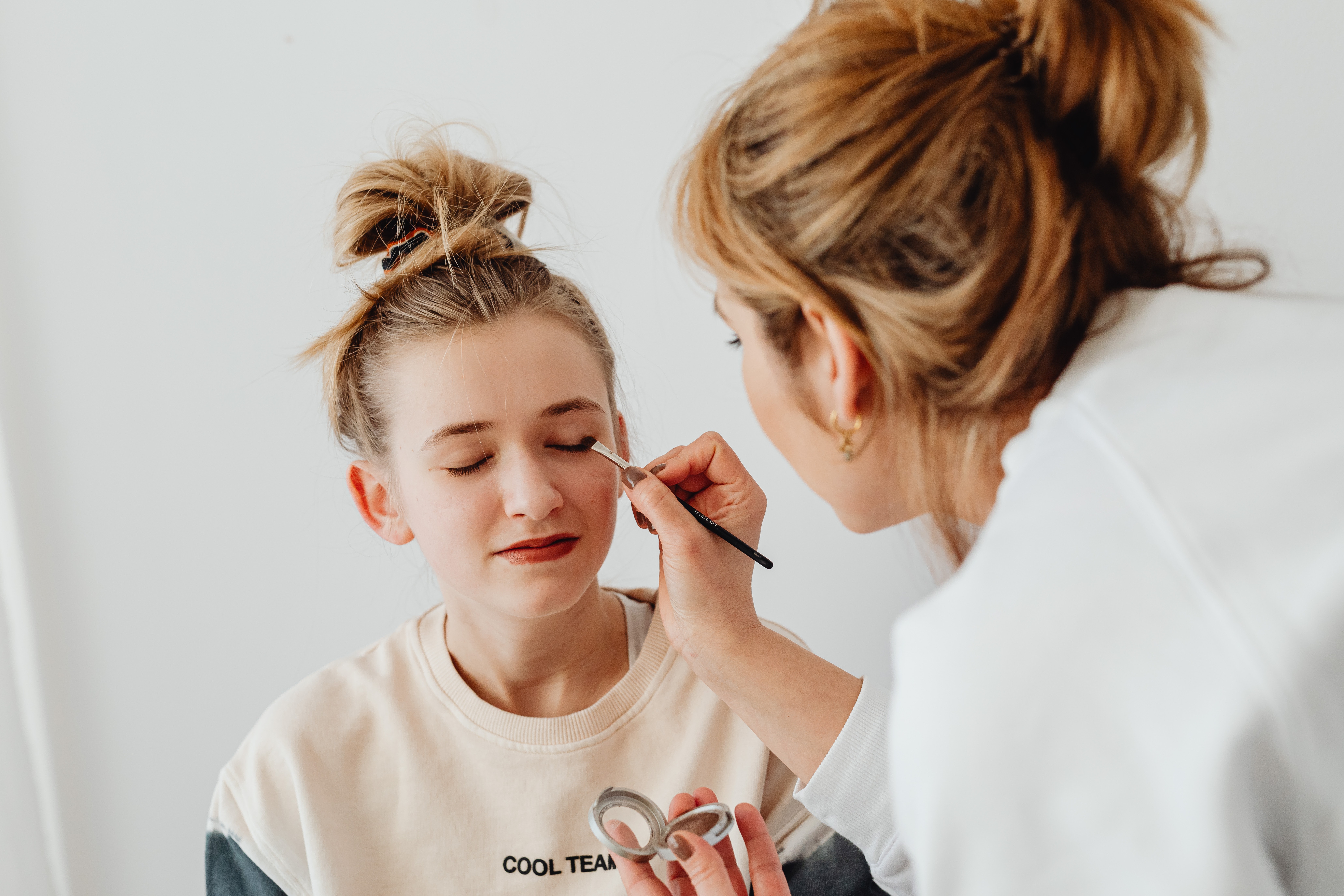 If you are a makeup artist, why not take your talents to the street? Mobile makeup artists are now serving busy customers, hosting events like teen and tween birthday parties, and accommodating celebrities and performers. With a Box Truck and a few supplies, you can be one of them.
The Making of a Makeup Artist
If you have an eye for aesthetics and like to make people look their best, you may want to consider being a makeup artist. Perhaps you already are on and are getting bored of your stationary studio. Why not take your talents to the street?
Here are some traveling service ideas:
Birthday Parties – Teens, tweens, and even adults often throw spa parties where they get manicures and pedicures. Why not make the rounds with your mobile makeover to have the party of a lifetime?
Bachelorette Parties – When a bride and her wedding party attendants are looking for a night out, why not offer a night in? Charge individually or give a group rate, your call. Don't forget to bring along some champagne too.
Weddings – Practically every female in the wedding party goes and gets their makeup done before the big event, especially the bride. Some services go to the church or venue but rarely is there enough room. By brining your mobile makeover, you'll be well-equipped to offer your service to all.
Photo Services – When a group of individuals go to have professional photos taken, they usually want to look their best. But if they go to a salon for a makeover or do their own, the trip to the location is often a disaster and by the time they arrive, they are in need of a refresher. Many would no doubt appreciate and utilize a makeover service that came to the photo shoot.
Celebrities – Celebrities usually spring for anything that's convenient when it comes to looking good and staying off the beating path of fans and stalkers. Give celebs peace of mind and privacy by offering your makeup service wherever they want it.
What's Required of a Mobile Makeup Artist?
Being a makeup artist requires a cosmetology license with the state in which you are doing business in. Past that, you'll need:
Beauty Supplies. The supplies you'll need depends upon the services you'll be offering. If you are going to cut and style hair as well, of course you'll need scissors, a blow drier, and curling iron. If you elect to wax brows and offer esthetician services, you'll need wax and a melting pot. If you solely want to do makeovers, a nice supply of cosmetics should do the trick.
Box Truck. You can easily have a Box Truck converted into a magnificent makeover machine. First, have it set up for electricity. Then, design your studio and have it come to light. Stock it. Have the outside painted to advertise your company and boom!
Legalities and Licensing. Be sure to check with your city, state, and county to see what all you'll need to do as far as licensing and so forth. Set up your income taxes for state (if applicable) and federal. Hire a bookkeeper if need be.
Advertise. Offer incentives and specials and get the show on the road. Pass out flyers. Get business cards made up. Put your services in your local online yard sale or business section.
Get on the Road. By doing an excellent job and being personable, you'll soon have a list of fabulous clienteles. The only regret will most likely be that you didn't start your mobile makeover service sooner.
MJ Truck Nation
If you are in need of a Box Truck, be sure to stop by or visit MJ Truck Nation online. We have a large selection of Box Trucks that are perfect for mobile businesses such as a portable makeover service. Call today – 1-561-840-9800.