Mobile Sandwich Biz: Make Some Good Bread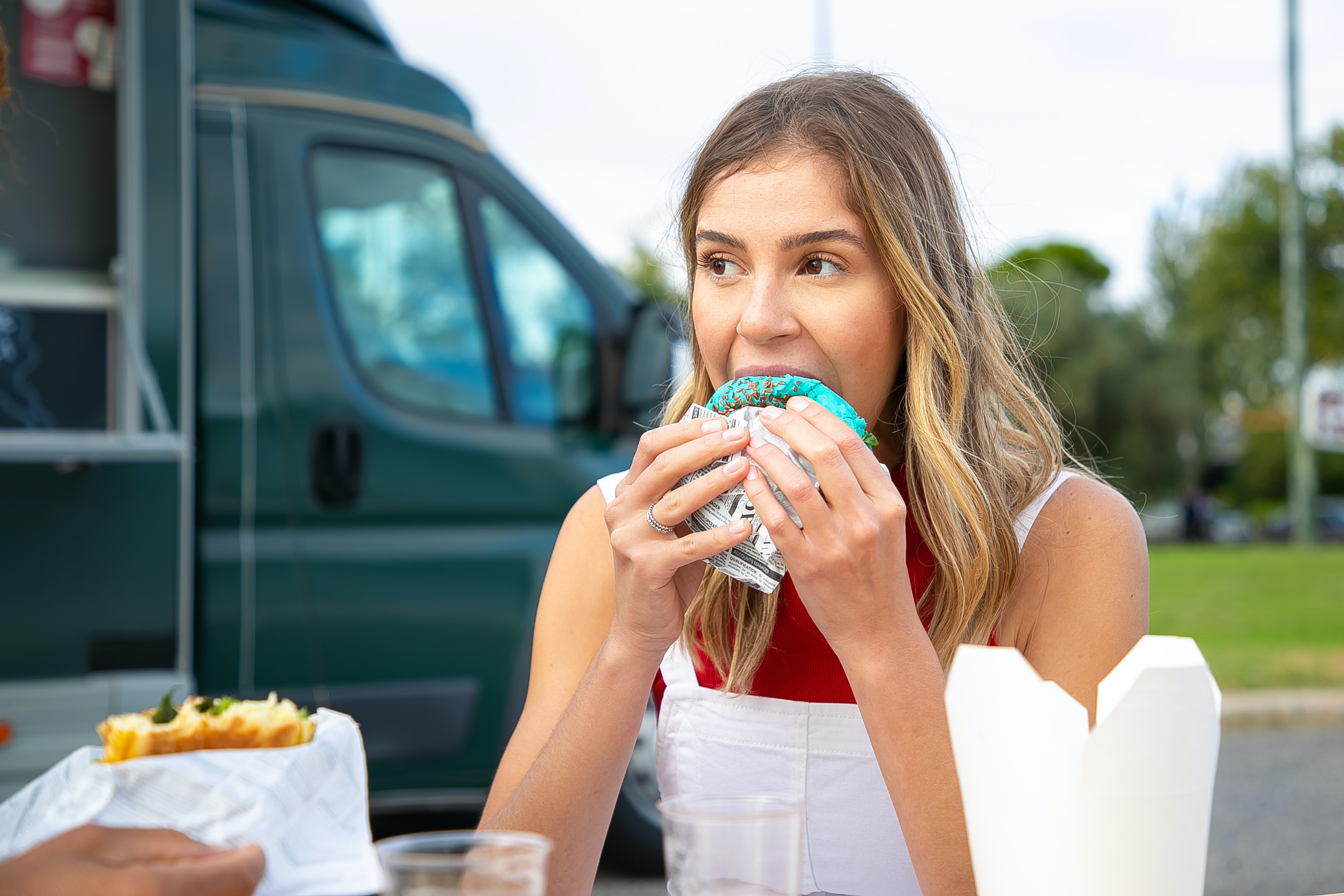 Tired of your mundane 9-5 job? Why not take a bite out of that boredom and make money with a mobile sandwich shop instead?
Sandwiches are a big deal in the US. Americans average consumption of 300 million sandwiches per day. A national study revealed that individuals eat 3.7 sandwiches each week.
Sandwich 101
Technically, a sandwich is a food item that consists of two pieces of bread between cheese, meat, or other fillings. The bread may be sliced white, wheat, rye, or another type of sandwich bread or it can be a bun, hoagie, or even a wrap or roll.
In the first month of last year alone, deli sandwiches scooped in 259 million dollars. Delis, restaurants, and food trucks are the most common spots consumers purchase their sandwiches.
Advantages of a Mobile Market
The mobile food truck industry is growing at an annual rate of 12.1% since 2016 and it's only projected to increase even more as Americans are continually turning to non-traditional means of making a living.
The food truck industry boasts $1.16 billion in revenue yearly. There are currently 35,512 food truck businesses in the United States, and you can be one of them.
Sandwich trucks can be a standalone business or can be an extension of a physical location (like a devoted sandwich shop). You'll have the option to set up at concerts and other events, to travel to jobsites for lunch breaks, or to cater. Some trucks do all of the above.
Benefits of a Sandwich Truck
There is a myriad of benefits to having a sandwich truck business including:
Having your own hours
Low start-up costs
Popular choice for lunch and catered events
Ability to diversify
Opportunity to grow your business
Low overhead, high profits
Slicing out the Steps to a Sandwich Truck Business
Starting up a mobile sandwich truck business isn't difficult nor is it expensive. Some of the steps you'll need to take are:
Legalities. You'll need a name to do business under as well as a business license, Tax ID number, vendor's license, and whatever else is required within your city, state, and or county.
Box Truck. You'll need to have a vehicle to run your business out of. A

Box Truck

is ideal for many reasons. You'll want to have it outfitted for electricity and setup so you can conveniently make and serve your sandwiches. You might also consider having it custom painted to advertise your services.
Taxes. Don't forget to set up your tax system before you even open for business. You can opt to use a program and do the job yourself or hire a bookkeeper or tax consultant to do it for you.
Business Plan. You will want to map out your business plan and have it in writing. You may even want to take it a step further and have a

pitch deck

which is a creative presentation of your business plan, used for attracting and securing investors, obtaining financial backing, marketing purposes, and so forth.
Equipment and Supplies. Decide what you'll need in the way of supplies and equipment such as an over, toaster, sink, dishwasher, soft drink machine, etc. Compare prices with various restaurant supply companies and even look for individuals or restaurants selling used items.
Inventory. Order all the things you'll need for your business such as ingredients for the sandwiches on your menu. If you will also serve drinks, chips, and other food and beverages, you'll need to stock up on those as well.
Advertising. What you put into your advertising is what you can expect to get out of it. Put free ads in your community section on social media, pass out business cards and flyers, put up signs around town, and by all means, hired a professional branding agency to create a brand identity that will ignite your mobile sandwich business.
Sale and Sell. Run specials initially. Even if you just break even, you'll be acquiring customers who will spread the word about how awesome your sandwiches are.
MJ Truck Nation
Are you ready to start your sandwich truck business? If so, you'll need a Box Truck. At MJ Truck Nation, we have the Box Truck you're looking for or we'll help you find one or custom make you one ourselves. Give us a call today and see what we can do for you – c