Porta-PODs: A Job that Delivers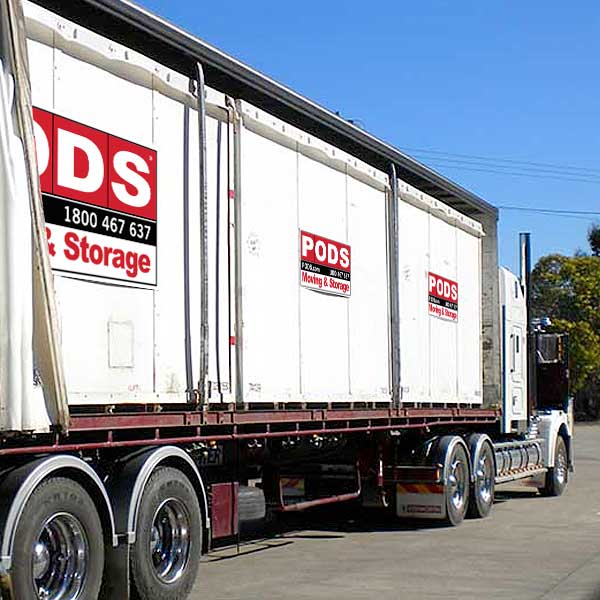 PODs are the hottest new thing in storage solutions. Especially for those who are moving to a different state or need to continue to store items, PODs are practical and useful. PODs are so popular, many companies have a waiting list that's a mile long. PODs are becoming more assessable now that products are beginning to be delivered that were being stored in them during the port back-ups.
Getting the PODs to their location is one of the main reasons for the back-up and if you have a commercial work truck you can transport in, you can cash in on the frenzy.
What Are PODs?
PODs are steel-frame containers that are designed to store items. They are weather-resistant, so the items are protected from the elements. PODs are placed on a person's property so accessing the items is much more convenient than when they are housed in a storage unit.
PODs can be rented or purchased. Many people use them to move their belongings, especially when moving long distances. Then, they keep the PODs on their new property or return them to the company. Those who don't wish to store their container on their own property or don't have a place appropriate to keep it can store it at a POD storage site.
Transporting PODs
Because of the demand, there's big bucks to be made getting PODs from point A to point B…and sometimes to point C as well. If you have a commercial work vehicle, like a Flatbed Truck, that is capable of transporting PODs, there are opportunities in store for you.
All you need to do is apply with the company in order to get started immediately. You'll need insurance and a CDL if the vehicle and load require it but it's highly likely you'll be able to do the job without any extra licensing at all.
PODs come in three sizes – 16-foot, 12-foot, and 7-foot, so you can deliver just one size or opt to transport them all. They are delivered all across the US, including Hawaii and Alaska. The sky is the limit to the revenue you can generate transporting them.
There are also pod-type containers that are not official PODs and they need to be transported too. A quick glance in the job section online will give you ideas of where to apply. You can also advertise your availability online.
If you have a truck that will haul a heavy load, like an outfitted Day Cab or a Flatbed Truck, this is a stellar opportunity to set your own hours and work independently or to go to work for a POD company directly.
MJ TruckNation
At MJ TruckNation, we are here to help you get started in your POD delivery business. We have a large selection of commercial work trucks that are suitable for your endeavor. With helpful team members to assist you and on-site financing available, we will get you behind the wheel so you can get started today. Give us a call and see what we can do for you – (561) 840-9800.