What's Up with Soaring Bucket Trucks Profits?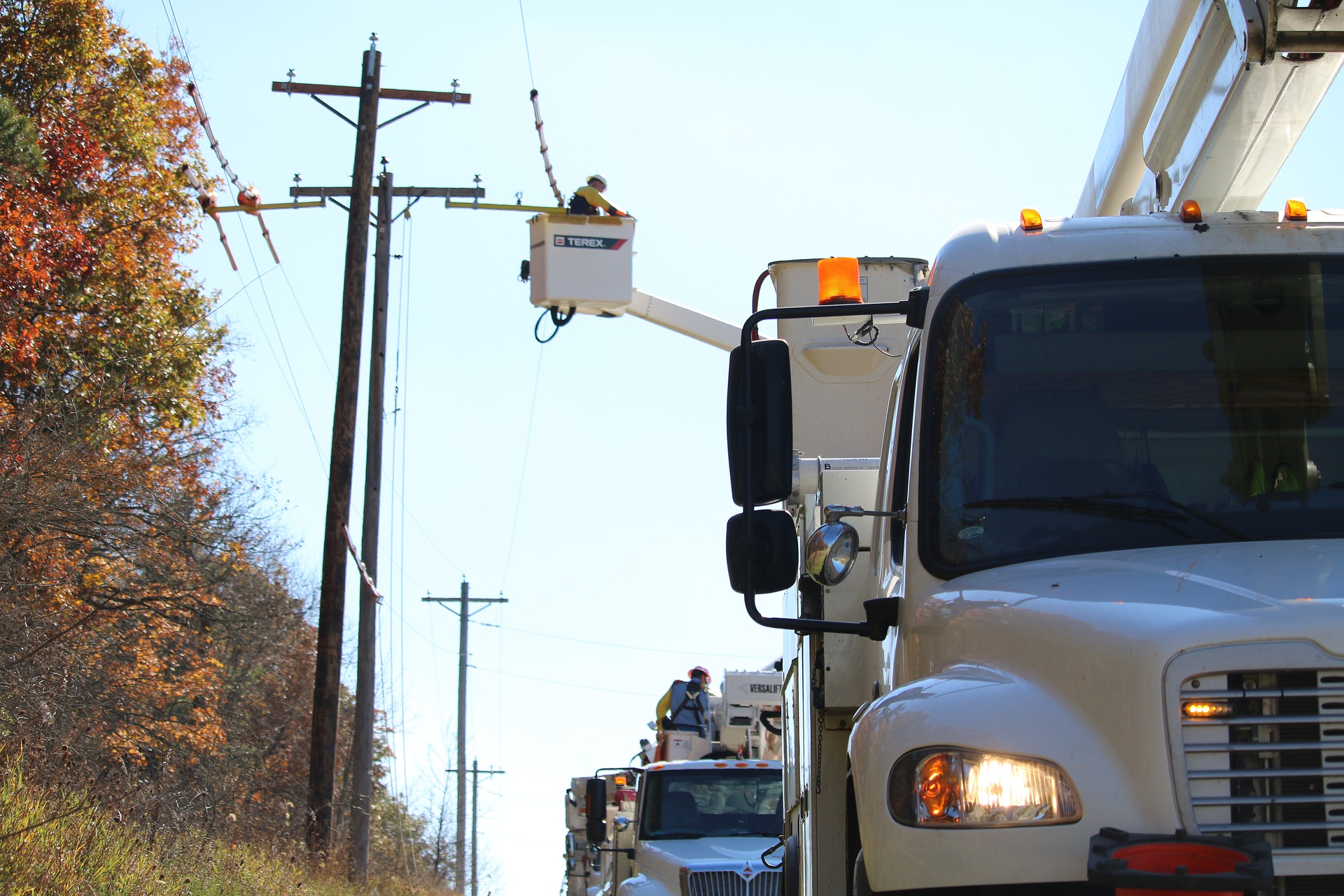 It's projected that by next year, the global market valuation for Aerial Work Platform (AWP) will cross 1.5 billion. The increasing demand is attributed to more adoption of advanced aerial equipment, technical advancements in the industry, green fuel operability, and an increase in independent Boom Lift Truck owner/operators.
What is a Bucket Truck?
(AWP) describe a group of elevated machines that includes aerial lifts, elevating work platforms, and mobile elevating work platforms. They may also be referred to as cherry pickers or scissor lifts. Generally, aerial work platforms are used for a variety of maintenance and construction purposes and operated by a wide range of professionals.
History of Bucket Trucks
Aerial Work Platform Trucks debuted in the 1900s when they were invented to assist farmers in picking cherries. Soon the trucks were used to pick fruit of all kinds. They were endearingly nicknamed "Cherry Pickers".
One of the most appreciated features of the Cherry Pickers was that they were much safer than climbing up trees and on ladders was. The trucks began to be incorporated for other services that required conducting work from heights. Soon, Cherry Pickers were popular in a myriad of industries and still are.
Services that Use Boom Lift Bucket Trucks
A multitude of services employs the use of Aerial Work Platform Trucks, also known as Boom Trucks, Boom Lift Trucks, Bucket Trucks, and Cherry Pickers.
Some of the most popular industries that use Boom Lift Trucks are:
Electric Companies: Electric companies typically work on wires that are so high up, they are impossible to reach without an Aerial Work Platform like a Bucket Truck. Insulated Buckets are used to help ensure the safety of the electrical workers.
Construction and Building Maintenance: Constructing and repairing buildings often require reaching levels of heights that other kinds of operating machines cannot reach. That makes a Bucket Truck of particular value in the Construction and Building Maintenance field. From the installation of structural features to repairing broken ducts and most any other lofty job, Boom Lift Trucks allow workers to get the job done without the danger or a ladder or climbing.
Telecommunications: Much of the duties completed by telephone, internet, cable, and other telecommunication workers do is done high above the ground. Bucket Trucks make their jobs possible to access.
Safety Inspection Work: OSHA and other inspection agencies employ the use of Boom Lift Trucks in order to check out the work that was completed by others such as electric and telecommunication services. They cannot certify the work safe until they have inspected it and a Bucket Truck allows them to get up close and personal.
Lighting Companies: Lighting companies often install and change out the lighting in commercial areas. They also retrofit, or update, lights and lighting fixtures. Since most of the work is in parking lots, parking garages, and other high-up spots, a Boom Lift Truck makes the work possible.
Window Washing: Any window that is not on a ground-level requires using a ladder or a Bucket Truck to clean it. Ladders can be quite dangerous and limit workers to only a two or three-story building. Bucket Trucks allow window washers to reach the windows of very tall buildings.
Window Repair: Just as window washers need to access windows that are beyond the reach of a ladder, so do window repairmen. Boom Lifts make it possible for them to do so.
Tree Pruning: Tree tenders use Bucket Trucks in order to reach limbs that need to be cut off or pruned. Their job would be very difficult and much more dangerous without the use of Aerial Work Platforms.
Orchard Work: Nothing has changed in the orchards since Cherry Pickers were introduced except for the fact that there are more Lifts than ever. The invention all but did away with the old-school way of picking fruit, like climbing trees and ladders. There's no doubt that Cherry Pickers revolutionized the orchard industry.
MJ TruckNation
Are you considering getting into one of the fastest-growing sections of the trucking industry? If you want to join the ranks of owner/operator Aerial Work Platform Trucks, at MJ TruckNation, we'd like to invite you to check out our selection of Bucket Trucks, like the highly acclaimed Isuzu NPR Bucket Trucks.
We have on-site financing so we may it easy for you to get in a new or used Bucket Truck. And, if you don't live in the South Florida area, we'll bring your truck to you. Yup. It's that easy when you do business with MJ TruckNation. Give us a call and find out for yourself – (561) 220-9992.