The Big Benefits of Owning and Operating a Day Cab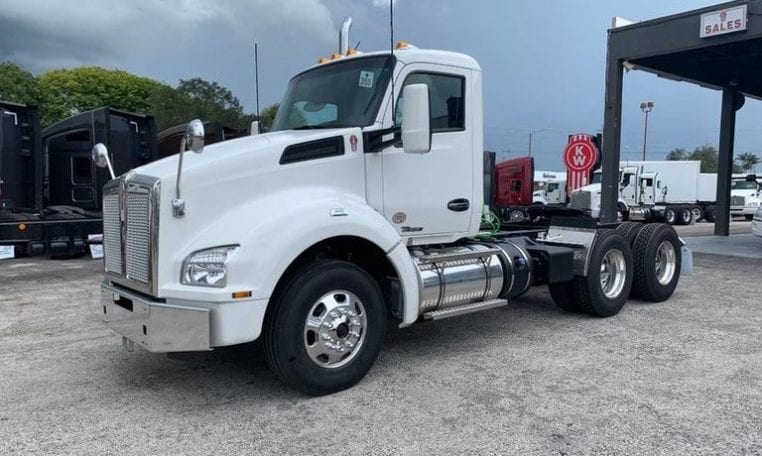 Day Cab Trucks offer a lot of advantages over trucks with sleeper cabs in many instances. If a sleeper would just be taking up room, why foot the expense? If you drive locally or prefer stopping to get a room anyway, check out all the great reasons a Day Cab might be a great fit for you.
What is a Day Cab?
A Day Cab is also known as a Semi-Truck Cab minus a sleeper area. They come in tandem drive axels and single axels. You can find them in many makes and models with different specifications. Day Cabs were around before Sleeper Cab Trucks were invented. They served the sole purpose of transporting heavy loads across town or across the nation. Day Cabs are commonly seen in heavy distribution areas like airports, distribution sites, industrial sections of town, and around ports.
The Difference Between a Day Cab and Sleeper Cab
A Day Cab doesn't have a sleeping compartment or cabin. It just has a compartment that is located behind the engine that's used to maximize space. Sleeper Cabs allow drivers who travel long distances to sleep in the bed located in the Sleeper Cab.
Aside from the fact that the Sleeper Cab has a spot to sleep in and a Day Cab doesn't, the biggest difference is the price tag. Those who travel may be able to justify the extra expense because they aren't forced to get a motel or sleep sitting up in the front seat. Those who drive locally or stop and get a room for the night anyway can typically save a considerable amount of money by opting for a Day Cab.
Benefits of a Day Cab
When you purchase a cab with a sleeper, you pay the price for the extra room. Plus, you sink more money in the fuel tank
too. If you're not going to use it, why have it? Those are typically the reasons behind the purchase of a Day Cab over a Sleep Cab.
MJ TruckNation Day Cab Trucks
If you are considering the purchase of a Day Cab, don't forget to check out MJ TruckNation. We have a wide selection of new and used Day Cabs in name manufacturer brands like Kenworth, Isuzu, Fuso, Hino, and more. We are happy to assist you in finding the perfect Day Cab for your needs and if we don't have it, we'll get it for you. That's the MJ TruckNation guarantee.
Stop by and see the inventory on our lot or view our new and improved website. Or, give us a shout at (561) 220-9992.