10 Terrific Tips for Buying a Used Commercial Truck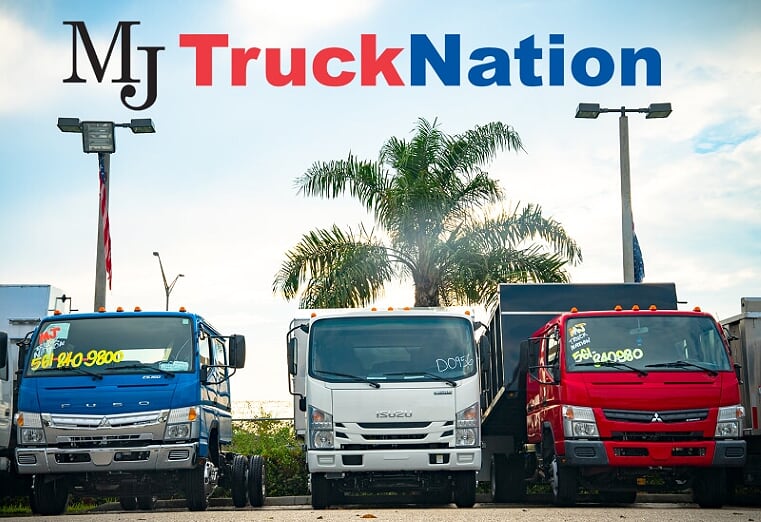 If you're in the market for a used Commercial Truck, you may be dreading the hunt. There's so much to think about. On top of that, you typically have to deal with pushy salespeople.
Here are 10 tips that will help you pick out an awesome used work truck and eliminated obnoxious sellers in the process.
Check Mate! Know what you're looking for before you venture out. Jot down your requirements and the price range you need or want. Have a good idea of what kind of vehicle you're after – Dump Truck, Box Truck, Boom Truck, Cab and Chassis, Flatbed, and so forth. Having a list in hand will give you something to refer back to when pesky salespeople try to persuade you to veer from your plans and will help keep you from steering away from your own agenda too.

Oil Check.

One of the most important things you can do when searching for any vehicle is to check the oil. If it's not on level or if there's evidence that it hasn't been in the past, big red flags should go up. Oil maintenance will make or break the condition of a truck.

Little Bit of History.

Conduct a history check of any Commercial Truck you are considering buying. Ask for oil change records, maintenance logs, and find out what the story behind the truck is. Don't just ask for the information, review it carefully.

Why?

Finding out why the truck is being sold is imperative. Shy away from vehicles being sold because they required too much maintenance or repairs. Instead, look for ones where the owner was wanting to upgrade to a new model or a similar reason.

Oooops!

Ask for any accident reports that the vehicle has. If you find information on previous wrecks was hidden, you can file on the dealer so be firm about insisting to see them. It's your right as a consumer. Keep in mind that a used vehicle may not be perfect. If a wreck didn't damage anything important, it could be to your advantage for the truck to have a ping or dent here and there. Past collisions with extensive damage may very well be a deal-breaker though.

Repairs.

Figure in the budget any repairs that are currently needed or that will be needed in the near future. Again, don't expect perfection but then again, you don't want to end up with a money-sucking lemon on your hands.

Do the Math.

Some Commercial Vehicles will require insurance that may be a little pricey. If you are going to be using the truck to make money, you may consider raising your price a dollar here and there to cover the extra fees but whatever you do, be sure to consider insurance and other expenses in the mix.

Inspection Time.

Do a thorough inspection of the Work Truck aside from the one the salesperson will walk you through. You may even want your personal mechanic or a knowledgeable truck professional to examine it. That is your prerogative and is a wise move.

Stick to Your Guns.

If you don't find what you're looking for, don't settle for less. Move on and find one elsewhere or go to MJ TruckNation. We guarantee if you don't find the truck you are wanting, we'll find it for you or custom make one for you. Get what you want!

Pick a Dealership.

You should be picky when picking a dealership. Go with one who wants to earn your business. Never stand for being pressured into a sale. Never put up with being disrespected or belittled. If you question the integrity of the dealership, there's probably a legitimate reason why you should.
MJ TruckNation
When looking for your next new or used Commercial Truck, come on in and see what the good folks at MJ TruckNation have to offer. From Box Trucks to Day Cabs and Boom Lift Trucks and everything in between, you'll find it all. Plus, you'll be treated with respect, even if you don't make a purchase. Call today and see what MJ TruckNation can do for you – (561) 220-9992.