Are Truckers Next to Be Defunded?
No Police, No Deliveries? Truckers Are Speaking AND Gearing Up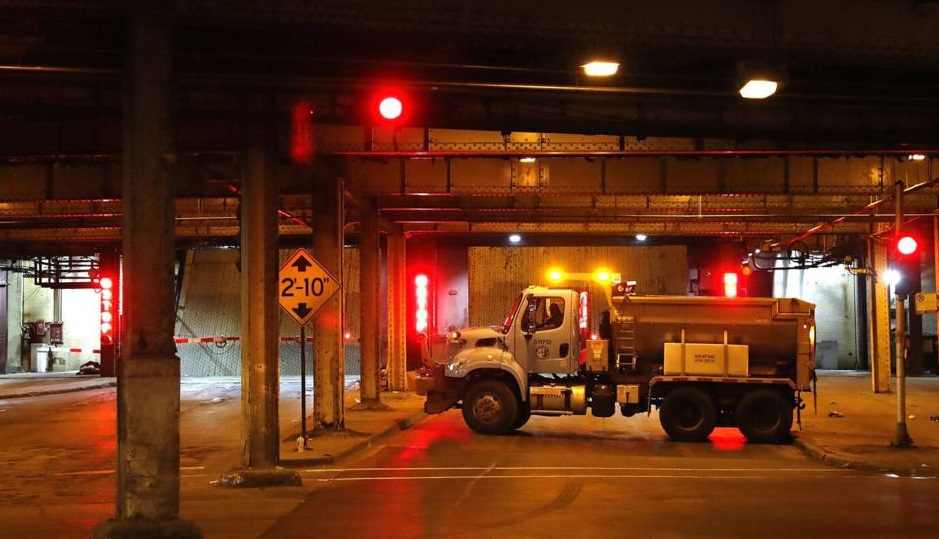 A lot is going on in the trucking world right now because so much is going on in the world!  From COVID-19 to protests to defund the police, truckers everywhere are scratching their heads for lack of knowing what else to do.  Here are some of the issues facing the trucking industry:
The Trouble with Trucking
It didn't take long for word to travel among truckers – widespread looting and rioting gone rampant were making downtown un-accessible and…un-safe. If your route included Chicago's downtown on Monday, August 10, you were out of luck.
It all began on Sunday afternoon with an officer-involved shooting where two citizens were also shot and over 100 protestors went to jail.  Thirteen policemen were injured.
Meanwhile, windows were broken and stores were stripped.
No matter which side of the road you are on in the current civil matters, if you make your living by long-haul trucking, your job (and possibly your life) are in danger at any given moment.
Defunded police is not a good thing for those who spend time traveling to at-risk locations.  And these days it seems EVERY location is at risk.
Already, an Illinois trucking company owner has stepped up to the plate to step onto the brakes.  He is refusing to send his drivers into areas where police departments are defunded.
While it may seem a little off-kilter for truckers to be so dependent upon the help of "Smokys", it really isn't.  There's always been a love-dislike relationship on both ends.  Truckers do their best to avoid speed traps and inspection violation tickets while the police do their best to catch them. 
But those are minor love-losses, explains Milton Berry from North Texas.  "I've been robbed at gunpoint at a truck stop more than once," he explained.  "You can guess who my first call was to. The last time, the police actually caught the creep.  No police…no drive.  That has to be my stance because…I have a family."
Having a family also means bills.  Bills require money.  Many truckers just got back on the road after COVID-19 shut-downs, and now…this?
But the trucking industry is pro at overcoming anything thrown their way.  Some, like Milton, are switching to drive for local outfits while others are requesting safer routes.  Then there are really innovative individuals who are creating solutions by using their trucks for safer pastures, like moving furniture or hauling hay.
Trucking runs in true truckers' blood.  You can take the trucker off the road but you can't take the road out of the trucker.
"Stay safe and make changes as needed,"  Milton messaged fellow truckers. 
Trucking Solutions
If you are looking to switch your truck out for a different one to accommodate a new endeavor or simply want to check out new or used Commercial Work Trucks, be sure to see what MJ TruckNation has to offer.
With tons of trucks on our lot and on-site financing too, we will do our best to get you on the road or wherever else you want to be.  That's the MJ TruckNation guarantee. Let us be your calm in the storm. Call (561) 220-9992.