The Fine Art of Driving a Dump Truck in Winter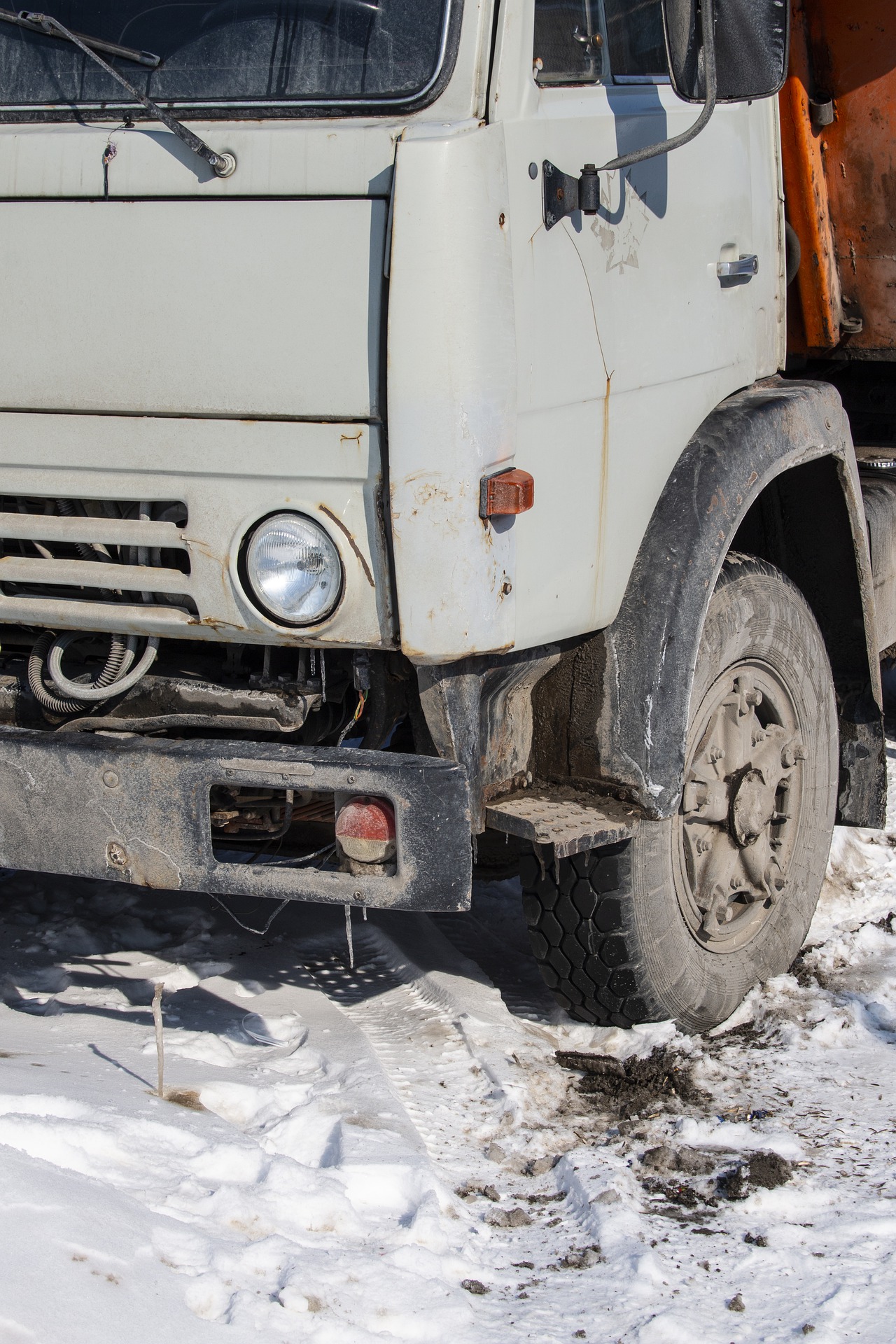 Baby, it's cold outside and in many areas of the US, it's snowy or icy too. If you are the owner and/or operator of a Dump Truck, you'll want to make sure you're safe in the slippery mess.
What is a Dump Truck?
Dump trucks are mainly used for transporting heavy, loose material such as waste from demolitions, sand, gravel, snow and snow salt, etc. It has a hydraulic ram that lifts the from, allowing materials to be deposited on the bed and then dumped in the back of the truck.
Types of Dump Trucks
There are various types of Dump Trucks available to choose from. They each have special functions and perform certain services. The type you have helps determine what you can do to stay safe during winter weather. Many Dump Trucks are quite busy during the winter months, transporting snow and snow-melt.
Skills Matter
Your skills play a huge rule in driving with winter in progress. It is imperative to know things such as how to control your skid and maneuver well when ice and snow are on the ground. Knowing how to do so while behind the wheel of a car is one thing but as a Dump Truck driver, there are specifications that are different and…a Dump Truck weighs much more and is more dangerous for you and others around you because of that fact.
Tips to Take to Heart
Here are some tips for driving a Dump Truck in winter:
Distance yourself.

Follow behind the car or truck in front of you at a distance that makes it possible to stop, even if the road is slick. Around 300 feet, or 20 car lengths, is the recommended distance to separate yourself from the vehicle next to you.

Lower your bed.

When your bed is not raised, it's best not to put your truck in drive. Be sure to lower your bed before taking off, especially when the road conditions are slick.

Travel singly.

Don't conduct your driving as if you are flowing with the traffic. Try to get out of the pack mentality in a way that gives you space in front of your truck to get out of a jam and also give some room behind you, if possible, for those behind you to do the same. This will help avoid pile-up winter-related accidents.

All systems go.

Dump Trucks get dirty. The wind shield, mirrors, and windows are often covered in dirt, mud, and even cement after working. Before you drive, check to be certain your truck is clean and you can see out of it well. Don't forget to clean the rear and head lights off too.

Slow it down.

It's vital to go slower when it's raining, snowing, sleeting, or when visibility isn't good. If you are on a work schedule, leave earlier and never try to rush, even if it means being late.

Watch your load.

Don't overload your truck in the winter. In fact, you'll want to travel lighter. The heavier your truck is, the more dangerous your truck becomes.

Brake safely.

It's best that you not use your jake break in weather that's less than favorable. Don't overuse your foot brake either and certainly not when the entire truck body isn't straight because you can go sliding.

Limit your travel time.

It's easy to get worn out when behind the wheel of a big truck, like a Dump Truck. When the weather is bad, it's even more exhausting so be sure to rest up and take breaks when you need to. Stop in and have a steaming cup of coffee when you need to.

Top it off!

Travel with a full tank of gas. The weight of the full tank will help balance you and will also help prevent running out of fuel when it's freezing outside.
MJ TruckNation
At MJ TruckNation, we are here to serve your every need. We will give you a warm welcome when you stop by to check out our Dump Trucks and other work vehicles or you can see our selections online. We have in-house financing and will deliver your truck to your door if you don't live in the South Florida area. We do all we can to ensure your experience with us beats your expectations. Give us a call today at (561) 840-9800.