Merry Christmas: Gift Yourself a Tax Deductible Truck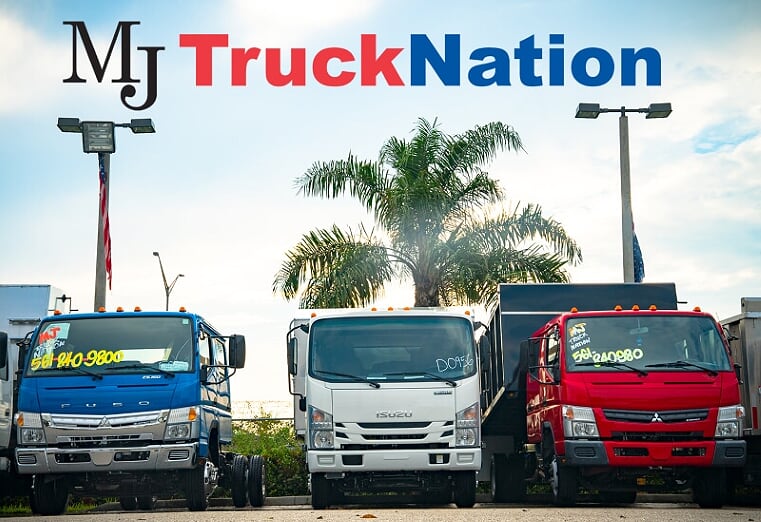 This may be the merriest Christmas ever. 'Tis the (tax) season for a tax-deductible Work Truck! For a limited time only, you can give yourself a gift that will keep on giving. Thanks to Section 179 of the IRS Tax Code, you can get that new Commercial Vehicle you've been needing for your business AND take the total price of purchase or lease off of your 2020 taxes.
It sounds to be too good to be true. But, it's not! Section 179 was put into place, available for small businesses (including truck drivers, independent construction company owners, etc.) to promote businesses investing in themselves and to stimulate the economy. While many are under the impression Section 179 is too complicated to navigate through, nothing could be further from the truth. It's actually very simple.
Gift Yourself a Tax Break
The 179 IRS Tax Code allows for the deduction of the entire price of the purchase of qualifying equipment that is purchased or financed during the current tax year. That means time is running out. Your vehicle must be purchased (or leased) by December 31, 2020.
Here's how it works – you'll be able to deduct the entire price of your vehicle from your Taxable Income. That means your Taxable Gross Income will be less (considerably less!) and the taxes you'll owe on will be dramatically slashed.
You will need to use your Commercial Truck for your business at least 50% of the time it's in use. For most, that's not difficult to do.
Why get taxed at a high rate when you can get in a New or Used Commercial Truck and take it off your taxes? It's a no brainer, a definite win-win! Plus, you'll be giving your business a big boost because with a new truck, you'll be able to optimize your performance on the job.
Unwrap MJ TruckNation Savings
At MJ TruckNation, we are here to help you get in the Commercial Vehicle you are looking for. We have a huge variety of Work Trucks like Flatbeds, Dump Trucks, Day Cabs, Spray and Pest Trucks, and so much more. We carry both new and used vehicles. If you don't find the truck you're looking for, we'll find one for you or custom make you one ourselves. You'll see that we go the extra mile for our customers.
We deal with top manufactures such as Isuzu, Hino, and Fuso. Our prices are rock bottom and our service team is courteous and friendly. Check our selection out online or come on out to the dealership and have a look around.
We have on-site financing so we are able to work miracles. We also deliver if you don't live in the South Florida area where our dealership is located. Contact us today and let's make your Christmas bright and get your New Year started off with a bang, reaping the tax rewards of your 2020 purchase. Call today – (561) 220-9992.