Best Flatbed Trucks: Steel vs. Aluminum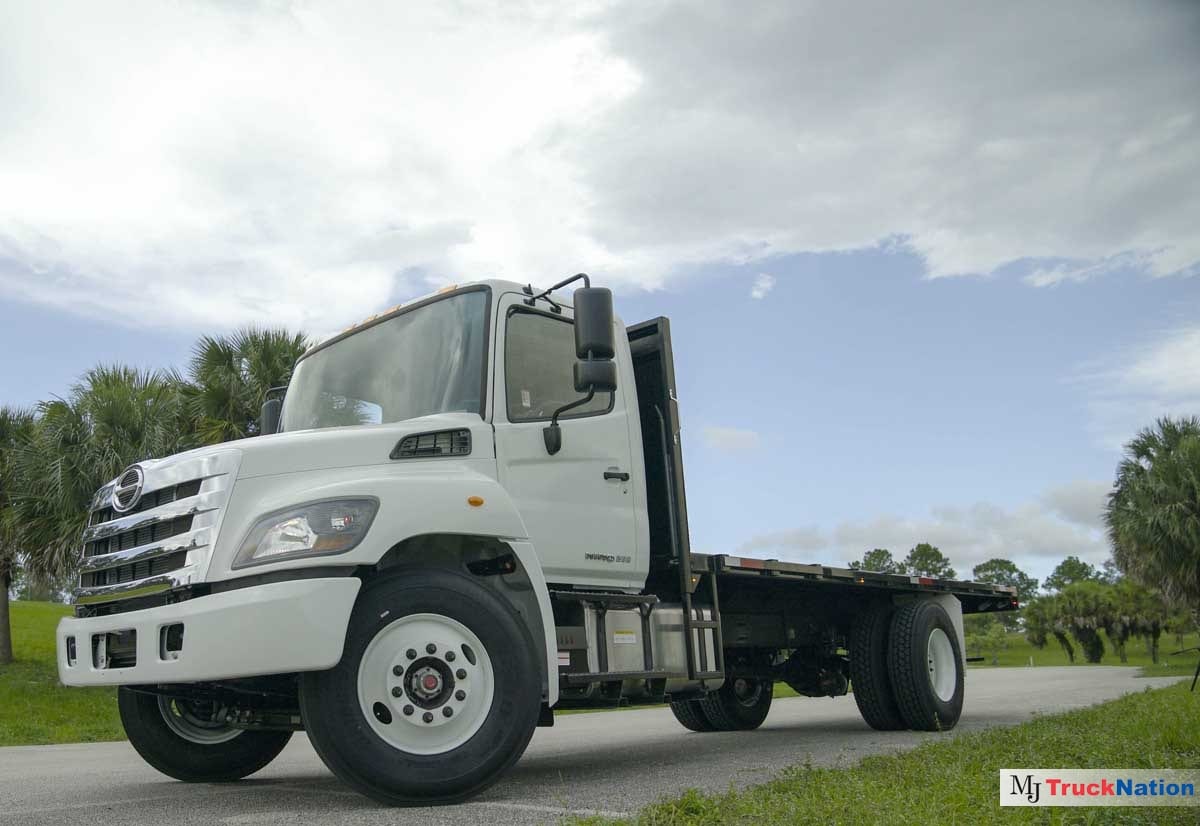 Commercial Flatbed Trucks are appreciated for being one of the most efficient vehicles on the market. They are ideal for individual use as well as for small and large businesses. When you purchase a Flatbed Truck, you'll be required to make some important decisions. One of the most difficult thing you'll need to figure out is whether you want a steel bed…or aluminum.
Which is better, aluminum or steel? There is no right or wrong answer. One is not better than the other in general. The one that's the best fit for you will depend on several things such as:
What you are going to use it for.
Your budget.
Your preferences.
The climate you live in.
Uses for Flatbed Trucks
There is a myriad of uses for Commercial Flatbed Trucks. They are often used to transport large, heavy, irregular-sized loads locally or nationwide. They are able to tow vehicles and are also utilized for agricultural purposes as well as for delivering oil and gas industry equipment.
Pros and Cons of Steel Beds
Steel Flatbed Truck beds are designed to transform your truck into the ultimate workhorse machine. Supporting weights up to 46,000 pounds on average, a steel Flatbed typically weighs in about 40% more than other Flatbeds. That means they can transport super heavy equipment without buckling.
You don't have to worry about scratching a steel bed. They are made to take all the abuse you can dish out.
There are some drawbacks to Steel Bed Flatbeds, however. Steel beds are prone to rust so if you live by the ocean or in an extremely cold and snowy location, you may want to second-think buying a Steel Bed Truck. In the past, aluminum beds cost more but the price of steel is rising, so, you'll pay more for a steel bed than you would have in the past. It will last for decades if you take care of it though.
When deciding whether to go with steel or not, it's wise to ask yourself if the job you'll be doing with the truck can even be done without a steel bed. Some loads require a steel bed and if that's the case, the pros of owning one will outweigh the cons.
Pros and Cons of Aluminum Beds
Aluminum Flatbed Trucks are easier to maintain. You won't have to worry about the bed rusting. They are lighter weight, so they are simpler to maneuver.
Typically, Aluminum Bed Trucks cost more than steel ones do. They practically last forever though.
If the job you will be doing with your Flatbed doesn't demand an ultra-strong bed, you'll most likely be better off with an aluminum bed.
MJ TruckNation
Looking for a Flatbed Work Truck? At MJ TruckNation, we're here to help. If you still can't decide between a steel or aluminum bed Flatbed, come on in and take a look around or check our selection out online.
We are a leader in providing the best Commercial Work Vehicles to customers in the South Florida area because we truly care. If we don't have the truck of your dreams, we will find it for you or make it ourselves. And, if you don't live in the area, we'll deliver your truck to your door.
With on-site financing, we are able to get you behind the wheel of a Flatbed or any other Commercial Work Truck where other dealers can't (or won't). Give us a call today – (561) 840-9800.