Spraying Trucks: Finding the Best Fit for Your Farm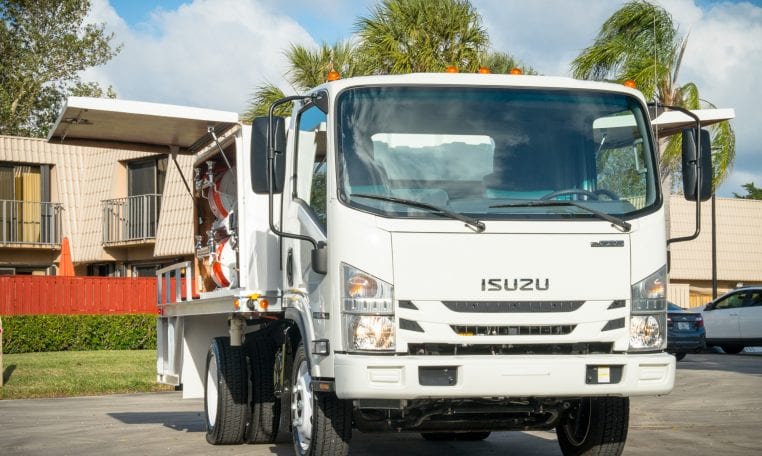 Spraying Trucks are essential for the agricultural world. From watering the grounds to distributing pesticides and fertilizers, Spray Trucks are used by modern farmers across the nation to grow their crops and simplify the process of one of the most demanding industries in existence. In order to optimize its performance, it's important to know about the different Spray Trucks and their functions so you can choose the right one for your needs.
How Spray Trucks Work
A Spraying Truck is a Work Truck equipped with a device that is used to spray liquids that are contained in the rear of the truck. They are used across a number of industries such as pest control, landscaping, and agriculture. When used for agriculture, a Spraying Truck is helpful for many specific applications including spot spraying, misting, perimeter treatments, and tending to row crops.
When choosing a Spraying Truck for agricultural purposes, it's vital to consider what the sprayer will be used for. In addition to water, a sprayer can distribute chemicals such as fertilizers and pesticides. Different sprayers are compatible with different chemicals due to their hoses, sprayer pumps, and gaskets. Various Spray Trucks also come equipped with certain features that can increase production and make the spraying process more convenient.
Spray Trucks come in all shapes and sizes that are able to accommodate a wide variety of workloads. Smaller trucks are excellent for gliding over rough terrain without getting stuck while larger trucks are able to cover more ground and distribute larger amounts of liquid. Spraying Trucks can also be custom-built to the exact specifications you need one for or they can be modified after purchase.
Types of Spray Trucks
There are a myriad of makes and models of Spraying Trucks. The best truck is typically determined by the one that best fits your needs.
Isuzu is one of the most popular Spraying Truck. Isuzu has a long and successful history of being dependable and easy to maneuver. Isuzu Spraying Trucks are among the most affordable. Most Isuzu model Spray Trucks are between 13.5 to 17 feet long, perfect for getting in and out of tight spots but still able to get all types of agricultural jobs done. The Isuzu NPR HD Series Spraying Truck is the ultimate in efficiency, making any spraying job a breeze.
Spray Trucks are available in both gas and diesel versions. While gasoline is often easier to find than diesel, diesel is appreciated for its economic value since more miles per gallon are usually attained. For Spray Trucks that are driven long distances or are workhorses on the farm, diesel tends to be a great choice. Others prefer gasoline because it burns cleaner.
Spraying Trucks come with automatic or standard transmissions. Standard transmissions offer more customized power because each gear can serve a distinct purpose. Automatics are easier to effortlessly operate which is often a priceless feature when the job at hand calls for concentrating on the distributing of the spray itself.
MJ TruckNation
Which Spraying Truck is right for you? That depends upon what job or jobs you'll be doing with it. If you need a little help choosing the perfect fit for your requirements, visit MJ TruckNation or give us a call at (561) 220-9992.