Best Pest Control Truck Customizations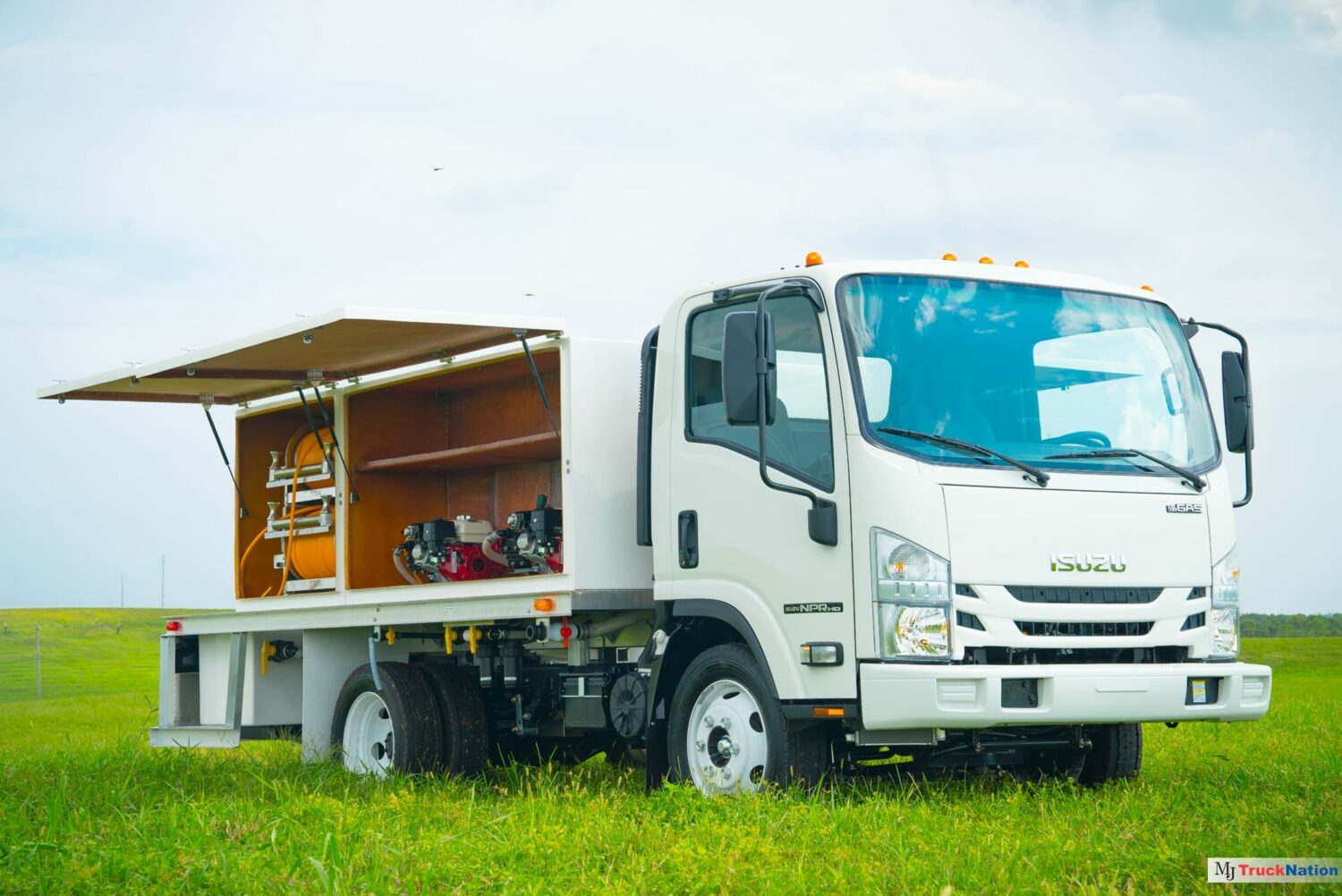 Pest Trucks are built to be customized in order to fulfill the broad needs of the pest control industry. While one pest control company owner might need one type of addition, another may need a upfit of a totally different nature.
What Constitutes a Customization?
Different pest control businesses serve different niches, typically. The specific pest extermination a business performs the most is a good indicator of what type of customization they may need. Pest Control outfits that deal with rodents and larger animals may require extra space and additional room for more chemicals than insect-only services.
Safety features are also cause for customization and additional features too. Keeping chemical supplies and sprayers in the truck calls for secure storage. Laws are intact and depending upon your county, city, and state, you may be required to take additional precautions.
Most Popular Pest Truck Customizations
Sometimes it's impossible to find a truck with all the trimmings that you need as a pest control professional. To better focus on the services you offer in the most efficient and effective way, you may want to consider customizations for your Pest Control Truck such as:
Bed Liners: A "must have" customization for most pest control companies is a heavy-duty bed liner. Transporting harsh chemicals in the truck bed leaves it vulnerable to spills and splashes. It's best to protect the bed from chemicals and also from wear and tear with a bed liner.
Ladder Rack: If your job description involves ladders, especially different sized ones, a ladder rack is a convenient and safe way to carry them. A ladder rack shelf allows you to organize different sized ladders. The shelf can be mounted on the side or on the roof. A handy pull-down option is available for larger vehicles.
Bed Sliders: Perfect for trucks with long beds, a bed slider is a rack that rolls out where you can house heavy gear and other materials you need to access in your pest control service. The slider can be pulled out at the tailgate.
Skid Sprayers: Self-contained sprayers play a huge role in the industry. A skip sprayer can be customized to fit onto a base to fit securely and conveniently into the bed of the truck.
Toolboxes: Pest control specialists always have tools and equipment they are carrying. Chances are you may want more than one toolbox to organize and store all your tools. You can have the toolboxes mounted so they don't move around.
Secure Storage Solutions: If you need it, it can be customized. There are many kinds of storage solutions on the market as add-ons and if the solution you need hasn't been invented, you can have it tailor made. It's important to keep your pest control supplies and equipment secure and accessible. From drawers to shelves and everything in between, your Pest Control Truck should be optimized to suit your every need.
MJ Truck Nation
At MJ Truck Nation, we are here to serve you. We have both new and used Pest Control Trucks in a wide variety of makes and models like the Isuzu NPR-HD series FLS1, FLS2 and RF. Our friendly team is standing by to help you. We'll stop at nothing to find the ideal Pest Control Truck for you and will assist you in figuring out how to customize your work truck to optimize it to the fullest. Give us a call today at 1-561-840-9800.