Cool Ideas to Winterize Your Landscape Business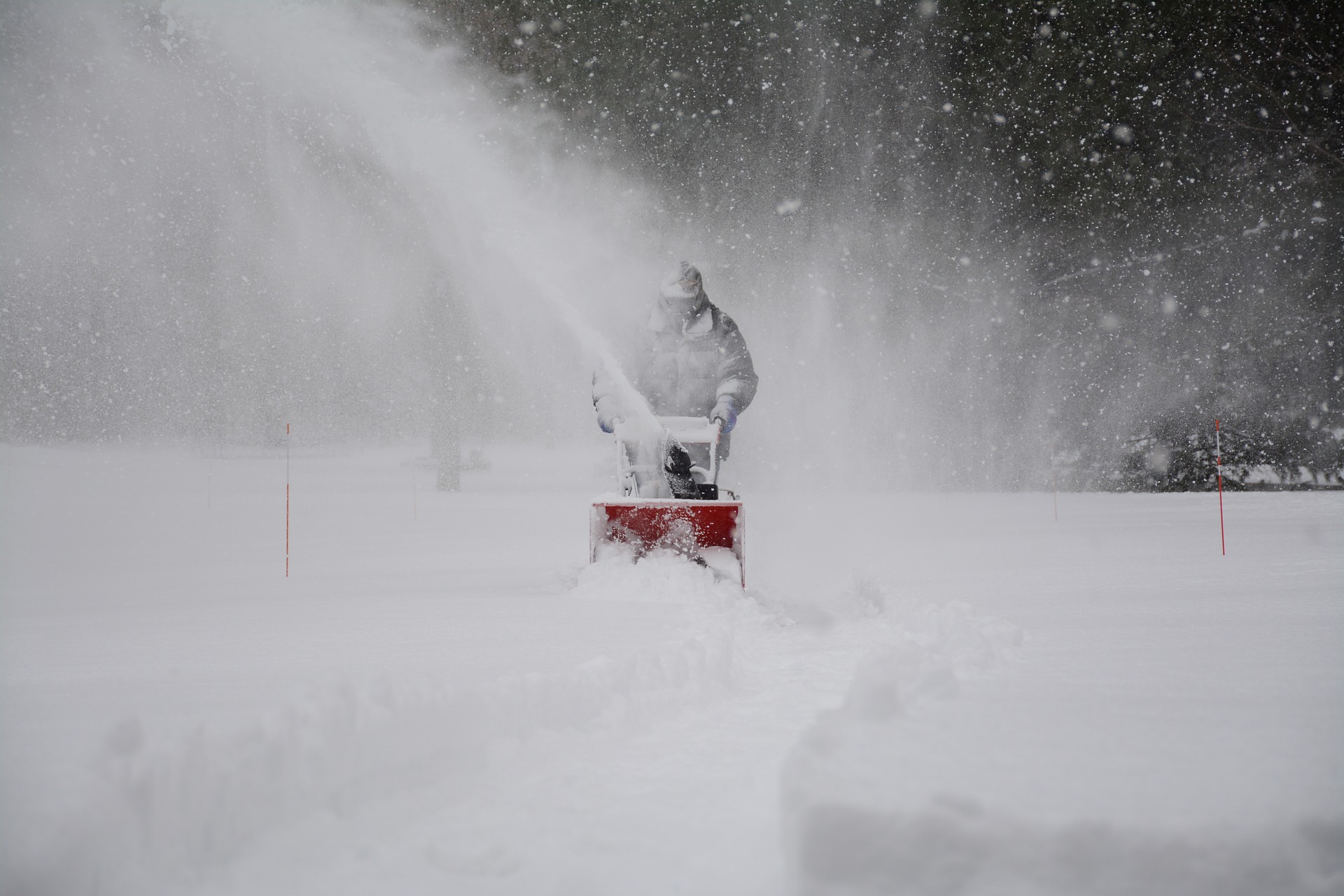 When you have a landscape business, it's like money falls off trees during the summertime. But once winter sets in, it can be a whole different story when business freezes up. Learn how to put your Flatbed Landscape Truck to use in the winter too so you can bring in some cold cash.
What is a Landscape Truck?
Landscape Trucks are available in light and medium-duty chassis and come with a number of engines to choose from. You can find them with automatic or standard transmissions and can pick between gasoline or diesel-fueled options.
Landscape Trucks have a flatbed with tall siders that are stake-bed-like. There are points used to tie down the tools needed to work in the landscaping field. Landscape Flatbeds can also be used as a Dump Truck for hauling landscaping-related material such as mulch, yard debris and refuse, trees, and practically anything else that will fit on it.
Using a Landscape Truck in Your Landscape Business
A Landscape Flatbed Truck is imperative in a landscape business because it is designed to transport the tools and equipment needed to do lawn and garden work and tree work as well. You can also haul trees, shrubs, plants, and flowers and haul away discard too.
Landscape Service Business
If you have a landscape business, you probably already own a Flatbed Landscape Truck (or at least wish you did). The trucks expedite landscape jobs so you can do two or three yards in the time you'd spend doing just one without it. In the summer, there are yards to mow and tend and in the spring there's planting to do. Fall months bring clean-up and leaves to rake up. But what's a landscape business to do in the winter? Here are some really cool ideas:
Landscape Services for Winter
Winterized Lawn Prep
Equipping a lawn to successfully make it through the cold months include wrapping trees with burlap, storing lawn and patio furniture, removing dead plants and trees, aeriating the soil, and emptying and removing hoses.
Snow Removal
If you have a Landscape Truck, you are all set to go into snow removal. You can haul salt, snow blowers, and shovels and offer all the services needed to keep customers safe in the snowy season.
Christmas Light Installation and Removal
Landscape Trucks have plenty of room to haul Christmas lights and large lawn and roof decorations to and from their stored location. They can also accommodate the tall ladders required to get to those high places.
Making Good Use of Down Time
When you are busy in the spring, summer, and fall months, many things get neglected. Take advantage of your freed-up time to touch base and up-sell clients and to do a little advertising. You can also be pricing the products you sell such as shrubs, grass, etc. It's a good time to get caught up on your books too. Winter is also the prime time to upgrade and repair your existing Landscape Truck and if you don't have one, by all means, let's talk.
MJ TruckNation
At MJ TruckNation, we are here to help you with your landscape needs. If you are looking for a Landscape Flatbed Truck, let us get you behind the wheel of the one that best fits your requirements. Perhaps you are wanting to upgrade. We can get you set up on that too. Maybe your truck needs servicing so it is running efficiently. We've got you covered.
With our friendly and helpful team and on-site financing, we are able to work miracles. Let's get you rolling this winter. Call (561) 840-9800.