Flatbed Trucks: Stepping Up to the Challenge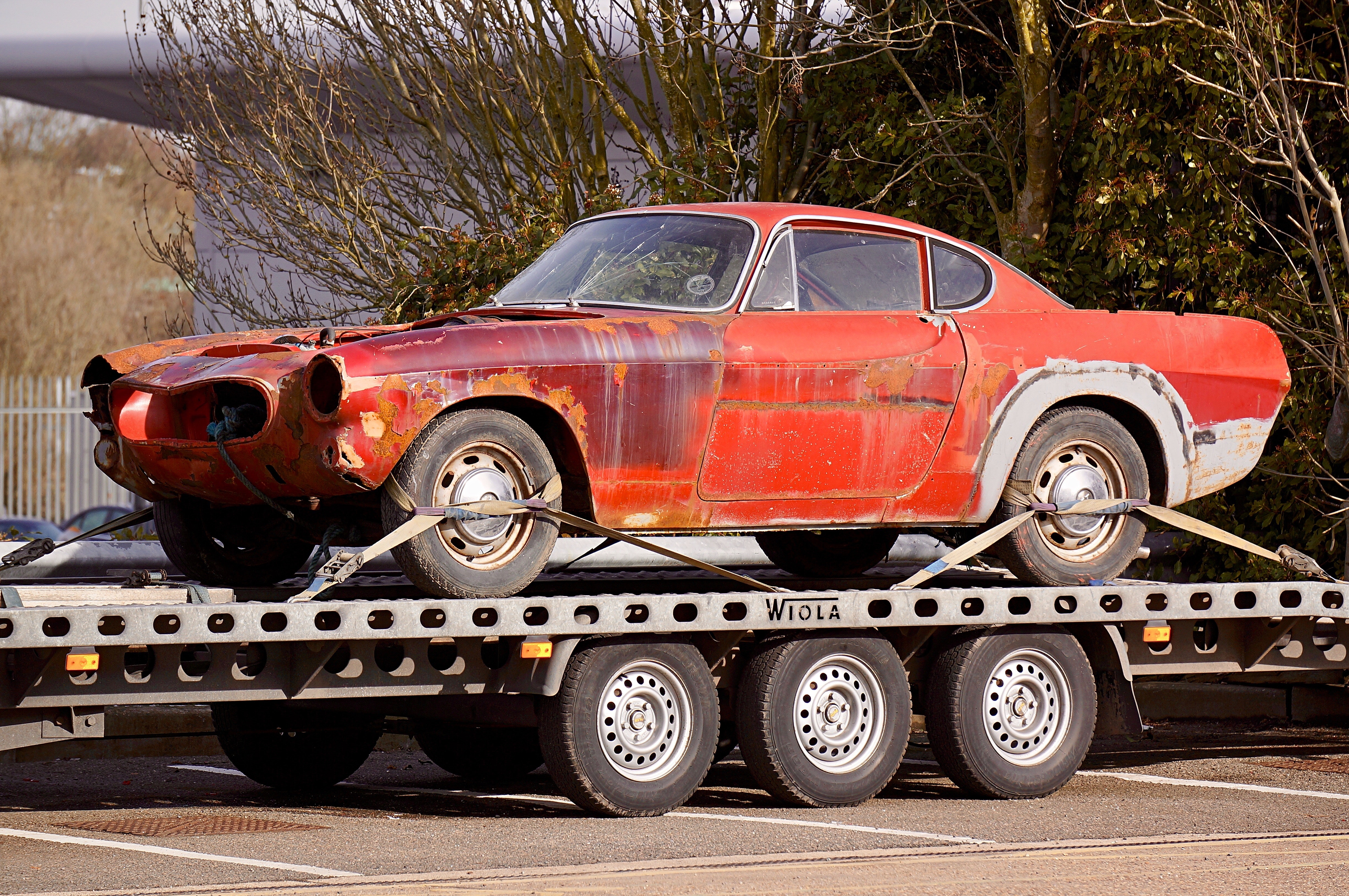 What do you do when your cargo doesn't fit in the bed of your truck? Fortunately, there's a truck that's built to carry loads that don't fit. In fact, that's what a Flatbed Truck is all about. It's the perfect solution for all those odd sized, irregular, heavy loads that wouldn't be able to be transported if not for the open bed of a Flatbed.
Flatbed Trucking 101
With an average income of up to $99.000, Flatbed trucking is one of the toughest types of truck driving job in the industry. Flatbed trucking is the transportation of cargo that is oversized, irregular sized, or so heavy or bulky it doesn't fit in an enclosed trailer. The average Flatbed is 53 feet long to 102 feet long, so they are well-equipped for large loads. It's not unusual to see two trailers behind a Flatbed, chained together – extending the use of the truck immensely. Some of the cargo Flatbeds carry are:
Pipes and steel

Gas and oil equipment and supplies

Steel coils

Umber

Equipment of all types

Heavy machinery

Mobile homes

Vehicles

Farm equipment

Tow trucks
Flatbed Truckers
Flatbed truckers make their living transporting oddly shaped, misfit loads from one location to another. Many drive nationwide while others stick to local deliveries.
In order to be a flatbed trucker, you need to bring some skills to the table…and a CDL if the loads are large enough to warrant one. At times the job can be challenging, even dangerous, but the payoff is typically enough that Flatbed truckers just keep on truckin'. If you have a Flatbed Truck already, you may already be transporting as a living. If not, you might want to consider doing so. The demand is huge presently, so you'll not want for work. And, if you don't have a Flatbed Truck, be sure to see the good guys at MJ TruckNation and check them out.
Challenges of Flatbed Truckers
Flatbed truckers make the big bucks because they face more challenges than most truckers do. From dealing with industries such as oil and gas or the vehicle or house transportation sector, Flatbed truckers have their hands full. They are responsible for accurate loading, balancing, tarping (if necessary), driving, and unloading. If all of the jobs aren't done correctly, the outcome can be fatal. If you are up for the challenge though, you stand to gain so much. From job security to excellent paychecks, there tons of benefits
MJ TruckNation
If you're in the market to upgrade your Flatbed Truck or to become a new owner of one, come see our inventory. At MJ TruckNation, we are here to help you get in a new or used Flatbed Truck. If you want a certain size, make, or model, we can help you with that too. Hino, Isuzu, and Fuso are some of the many types of Flatbed Trucks we carry. With on-site financing, we are able to get you behind the wheel. Give us a call at 561-840-9800.