For the Love of Lawns: Landscaping in February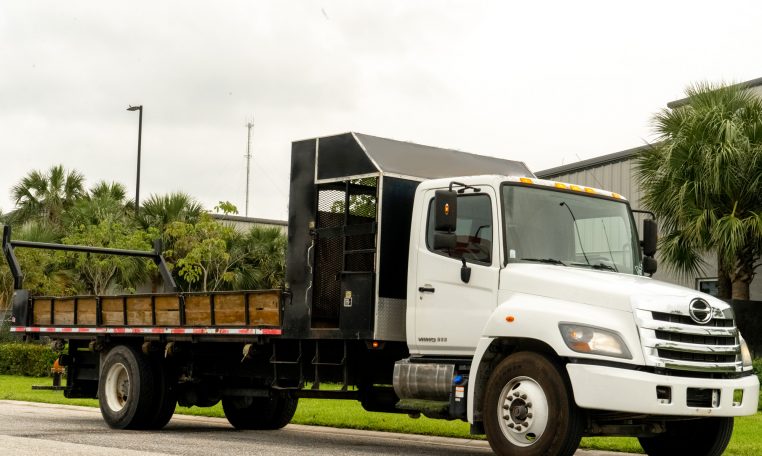 If you think landscaping companies do nothing but chill in February, you're wrong. While across the Midwest, Northeast, and other parts of the country, the weather is crazy cold and the ground is icy and snowy, there are many aspects of a lawn that need attention and the Landscaping Truck can use some TLC too.
From preparing the ground for the spring to protecting it from the harsh weather at hand, here are seven beneficial actions landscapers should take during the month of February:
List for Landscaping in February
Regardless of conditions, February is an important time to start preparing for the spring months and ensuring that your yard, flowerbeds, and equipment are ready for the growing season. There are several actions homeowners can take to best set themselves up for success when the warmer weather rolls in.
Here is a to-do list for the month of February:
Prune for June
Landscapers know that even when the weather doesn't feel like it, spring and summer are right around the corner. Broken and dead tree limbs need to be removed from the premises in order to promote healthy growth when the time comes.
Love You This Mulch!
Not only is February the month of Valentine's Day, it's a great month to mulch too. Mulching wards off erosion, fights weeds, and warms the roots. Mulching is one of the most loving things that can be done for a lawn and garden.
Weeding Out the Salt
Landscapers that are on top of their job know that snow melt can wreak havoc on a lawn and can ruin a garden. Clearing snow melt salts from the premises is a must.
Lawn Equipment Tune-Up
Winter is a fantastic time to tune-up and/or replace lawn equipment. When business is slower than warmer months, you can afford to take your time which will save you money in the long haul.
Show Some Love to Your Landscape Truck
If you're in the landscape business, you are well aware that without your work vehicle, your company will be in the hole. In fact, you're likely to not have a business at all if you have no vehicle to help service your needs. From transporting trees, plants, and equipment to the job site to removal of fallen trees and branches, your business is rooted in your truck.
Along with giving your truck a good tune-up, check the tires and all other aspects of it. Try out any moving parts to ensure they are in good shape. If you find you are needing to make repairs to your truck more often than you should, it might be time to upgrade.
MJ TruckNation
If you are considering a new or used Landscape Truck, be sure to check out MJ TruckNation. We are second to none. We have an excellent inventory of new and used Commercial Vehicles including Landscape Trucks. We deal with famous names like Isuzu, Fuso, and Hino. If we don't have the truck you're looking for, we'll get it for you. With on-site financing, you just can't beat our prices. Give us a call today at (561) 840-9800.