Get Your Fill: Dump Trucks are Trending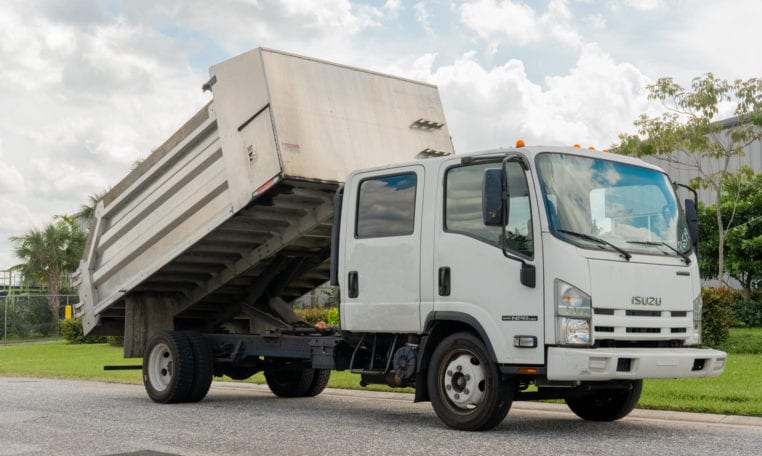 The Dump Truck market went over 14 billion in 2020 and is projected to continue to grow more than 7% between 2021 and 2027 which is better than was expected.  Although some mines have been shut down, it turns out that metals are still being extracted and there's a high demand for them which is creating jobs for Dump Truck drivers.  There are also government initiatives that are boosting mining and extraction jobs too.
If you have a Dump Truck or have been thinking of getting one, now is the time. 
What a Dump Truck Does
A dump truck is a truck with a large engine and deep bed in the back that is open and ready to be filled with items to be transported like lumber, gravel, scrap metal, and mining material. 
Dump Trucks today do more than ever.  You have your choice of gas or diesel, automatic or standard transmission, and so much more like functions that enable Dump Trucks to enhance rugged performance when working mining applications. 
Types of Dump Trucks
There are a number of types of Dump Trucks.  Dumpster Dump Trucks and Backhoe Dump Trucks are the two most common kinds you'll find.  The Dumpster Dump has a large drum that is able to hold a load of waste that's too large for a Backhoe.  The drums can be opened manually or electronically to open and close the area.  A chain keeps the drum from falling to the ground but can be removed if there is a need for it to extend to ground level.
A Backhoe Dump Truck has a front-end loader that's equipped with a hydraulic lift on the front.  The lifting arm gives it lifting power.  It has a lifting blade in the front.  The arm is connected to the crane.  A crane pole is mounted to the top of the lift arm and is attached to the crane.  The crane pole is lifted up whenever the jack is pulled up and then is lifted up on the crane pole.  When the crane pole is up, the truck can reach the area that is being used for the job.  It can then perform the duty it is needed for.  Although it is utilized for many jobs, the Backhoe Dump Truck isn't able to hold as much as a regular Dump Truck.
More about Dump Trucks
While the initial cost of a Dump Truck can be challenging, the possibilities of making money with it are enormous.  The price of a Dump Truck varies greatly depending upon if you are buying it new or used, the make and model, and the number of advanced features and technologies it comes with.
Dump Truck owners may work for a specific company, such as a mining outfit, or can work independently to contract jobs from various sources.  Drivers typically make between $17 and $35 an hour.  Owner/operators generally bring in between $40,000 to $197,000 annually.
MJ TruckNation
If you are looking for a new or used Dump Truck, you're in luck.  At MJ TruckNation, we have a good selection to choose from.  Our friendly team is ready to help you find the Dump Truck that's the best fit for your individual needs. 
We have both gasoline and diesel models as well as your choice of automatic or standard transmissions.  Whether you want a shorter truck, like a 14-footer, or a longer one, we either have it or will get it for you.  We deal in all the best brands like Hino and Isuzu. 
Give MJ TruckNation a call today and see what we can do for you –  (561) 840-9800.