Get Your Furniture Delivery Business Moving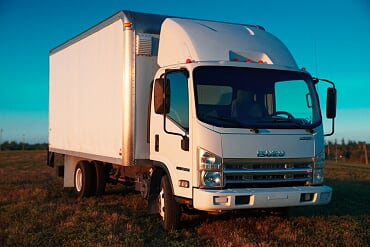 A furniture delivery business is a very profitable service company that requires very little overhead to start up. With as little as a $2000 to $10,000 initial investment, you could have your business operation up and moving. Take a look at how easy and affordable it is to start a furniture delivery business and what's involved in doing so.
Big Benefits of a Furniture Delivery Business
Owning and operating a furniture delivery business has its advantages. Here are some of them:
Low Initial Investment
Your initial investment can be tailored to your budget. If you are financially strapped, you can get in for peanuts and add on to your business as you are able to afford to do so. If you have more funds available, you can get an even better start from the get-go.
Job Security
Furniture movers serve individuals who are moving their furniture to another home or to storage and also deliver new or used furniture that has been purchase in stores or from other individuals. No matter what's going on in the economy, people are always shuffling furniture from place to place.
Plenty of Profits
Once you've made your initial investments, there's not much else you'll need to spend money on except a vehicle payment (unless you happen to have one) , insurance, fuel, and perhaps some advertising and upkeep. That means much of the cash flowing in will be yours to keep.
Freedom
Imagine having the ability to choose where you work, when you work, and who you work for. A furniture delivery business provides you with the freedom many only dream about.
Basic Steps of Starting a Furniture Delivery Business
If you are serious about starting up a furniture delivery business of your own, here's what you'll need to do:
Planning
There are many niches of furniture moving companies. You'll want to decide which one you'd like to be in, or if you want to be all-inclusive. Do you hope to secure work from one or more furniture stores and make deliveries for them? Do you want to include furniture assembly as part of your service? Is your plan to work local, or branch out to service a larger area? Those are all things you will want to consider before going any further.
Details
Once you've got your plan together, you'll need to tend to the details. You'll need a name for your company. Then you will need to apply for a Tax ID and to get company insurance and insurance for your vehicle. Oh…and yes, you will need a vehicle. While a van will suffice for a small moving business, a Box Truck will open the door for you to move large loads and to haul for more than one customer at a time, saving time and money. You will also need some equipment such as a dolly, straps, blankets to drape over furniture, and hand tools if you are going to assemble.
Acquiring a Delivery Business Moving Truck
A delivery truck will be the biggest investment you'll need to make. Be sure you get the one that best fits your individual needs by taking these things into consideration:
Size of deliveries you plan to make – for larger loads, you'll want a larger truck. If you plan to make smaller deliveries, a smaller sized Box Truck will cost less.

Size of your business – you'll need a crew cab if you'll have a team of workers traveling together.

Distance and frequency of your travels – if you'll be using much fuel, you'll want to pay close attention to fuel efficiency. Along with checking for estimated miles-per-gallon, a truck gets, figure in that low cab forward vehicles offers better gas mileage.

Truck design – be sure the vehicle you are looking at will accommodate the specifications of all your potential needs. Box Trucks come in different lengths, so figure that in with the length of pieces like sofas, pianos, etc. Many furniture items can be stacked, but you'll want to make sure there's enough height in the cargo area to do so.
What We've Got
At MJ TruckNation, we have a wide selection of new and used Box Trucks. Whether you want a 12-foot, 14-foot, 16-foot, or 18-foot Box Truck, we've got it all. Choose from popular models like Hino and Isuzu. Give us a call today – (561) 220-9992.