Load Up on the Lucrative Gravel Hauling Business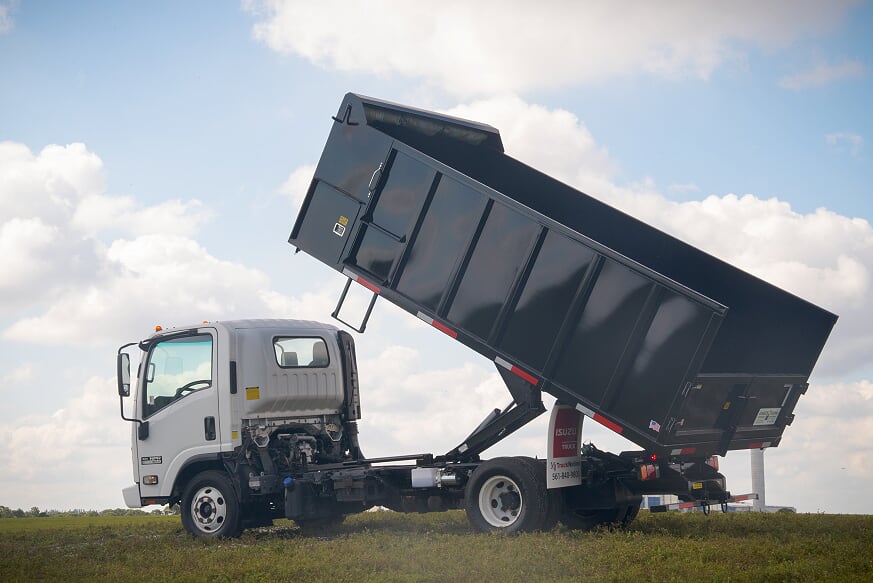 Gravel hauling can be a very profitable business if you know what you are doing. In order to rock a good living in the industry, it's important to have three vital factors in place – a market, a source, and a Dump Truck.
Marking the Market
Knowing the gravel hauling industry of the location you are hoping to work from is imperative. It's not uncommon for a given area to be "sewn up" which makes it difficult for newcomers to get a piece of the action. While not altogether impossible, you'll need an extra edge (such as extremely competitive prices or an added service) in order to breakthrough.
Surprisingly, rural areas can be the easiest to enter into when it comes to gravel hauling. Small town native Tim Spor recently purchased a Dump Truck because he is friends with the owner of a gravel pit and knew just about everyone in the vicinity of his mountain village. "Not only did I have potential customers already lined up," Tim stated. "I also had knowledge that the main gravel hauler in the town was going to be retiring soon." Tim's business took off like wildfire. He hauls gravel from the pit, mostly in the warmer months, and switches to road salt in the wintertime.
Sewing Up a Source
If you don't have a friend with a gravel pit, as Tim does, you can still hem up a market for yourself in the gravel hauling industry. You will want to check to make sure local gravel suppliers don't deal exclusively with certain hauling companies but are open to switching if the price or service is right. Consider other options too, like hauling road salt, dirt, sand, and other materials. Offering more for less is always good for gaining customers.
Best Dump Truck
The Dump Truck you select will make or break your business. If you get an overpriced Dump Truck, you'll be forced to "go high or go broke" when it comes to pricing. On the other hand, if you are able to swing getting a great Dump Truck at a fantastic price, you'll free yourself up to be more flexible. But, don't grab a "bargain truck" that will break down, costing you a fortune to fix and earning you a less than reliable reputation due to not being able to fulfill your obligations.
MJ TruckNation
At MJ TruckNation, we are in the business of keeping you on track in your business. We have a large selection of new and used trucks, including Dump Trucks. Our prices are rock-bottom and our trucks are second to none. If we don't have what you are looking for, we'll custom make it or find it for you. We have onsite financing, so we are able to offer stellar deals that other dealerships can't touch. Let us help you get in your new or used Dump Truck so you can get your gravel hauling business rolling today. Give us a call today at (561) 220-9992.