How to Rake in Money with Mobile Lawn Care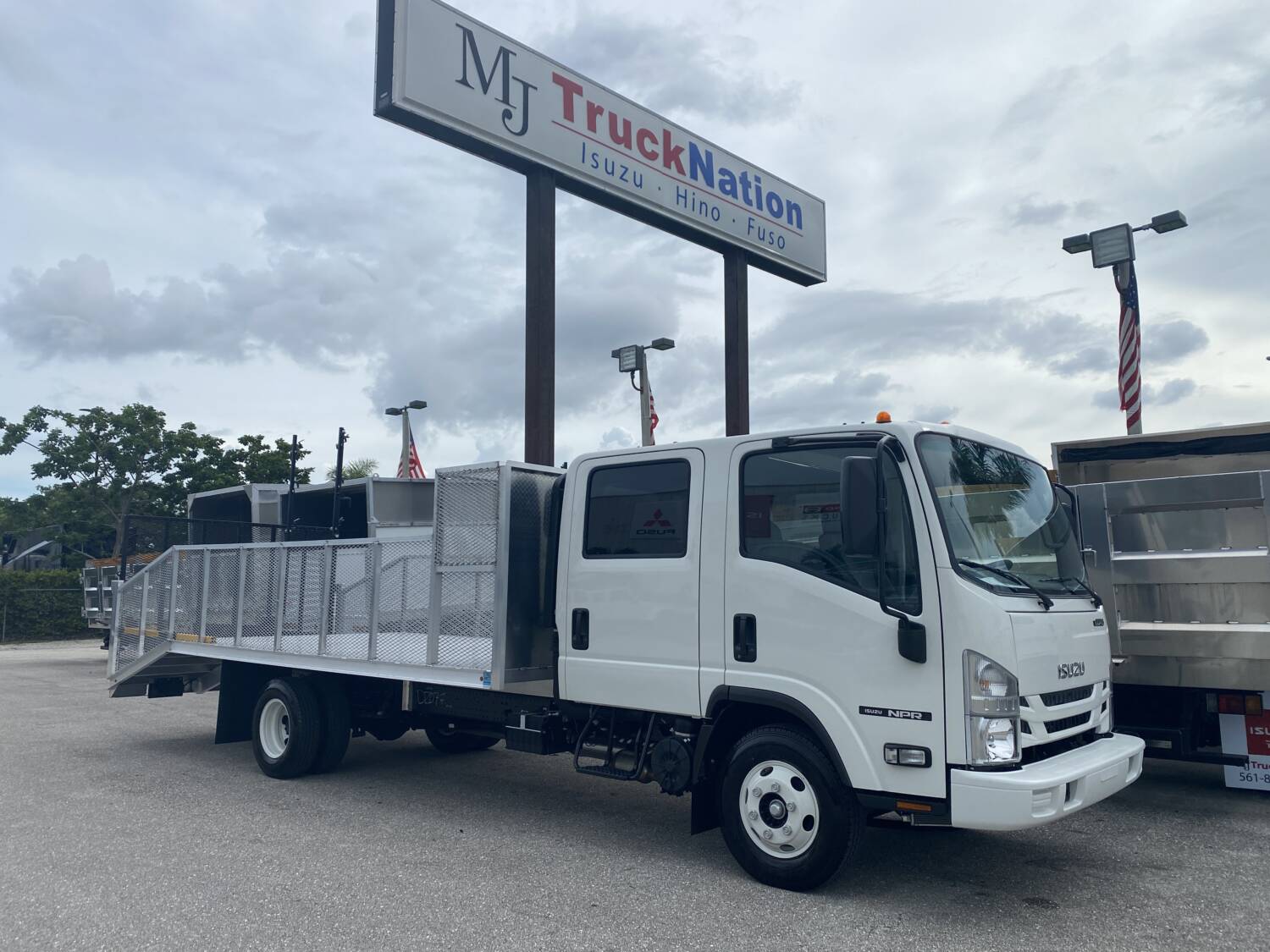 Lawn care is a growing industry. Last year, it generated 114.6 billion in revenue worldwide. The industry is expected to grow by over 5% in 2022 in the US alone. Although there are 621,733 landscaping and lawn maintenance businesses in the nation, there is still a demand for more. Studies show that people are becoming busier with less time to do the work themselves.
With a Landscaping Truck and a little ingenuity, you can join the lawn workforce where some are raking in $100,000 or more a year. Here's how:
Purchase a new or used Landscape Truck – preferably one that has relatively good fuel economy. Determine your budget and do your best to stick to it.
Brand your business. Give your company a personality and follow through in the font, color scheme, and imagery. Be consistent in your ads and any signage.
Tend to the legalities. Register your business name and secure your licensing with all the powers that be – local and state. Set up your tax system.
Purchase the necessary tools and equipment. Supplies that you'll need are typically few so you won't have to spend a fortune. A good lawnmower, shovel, rake, handheld garden tools, mulch, and a blower are among the most common tools and equipment landscapers and lawn care services keep on hand.
Consider signage on your vehicle to advertise your business as you drive from job to job. The first client or two you get from the ad will pay for your paint job.
Find an edge over your competition. Be the best at something (or everything). Offer a service that no one else does. Give a discount or incentive that sets you apart.
Advertise. Come up with campaigns to encourage business and to prompt your customers to spread the word to their friends and family. Take out some ad space in the local paper and advertise online in neighborhood groups. Stick some signs up and hand out plenty of business cards and flyers.
Get to work. Run specials on seasonal work and watch the jobs pour in.
Late Summer Landscaping and Lawn Care Jobs
Landscaping heats up in late summer with both residential and commercial clients needing their lawns and gardens winterized. Seeding, dethatching, fertilizing, and aeration are among the most sought-after services.
Fall Landscaping and Lawn Care Needs
Fall brings about lawn care and landscaping needs such as raking leaves and tending to fall foliage and flowers. Trees need a little attention during the season too.
MJ Truck Nation
At MJ Truck Nation, we are here to help you start and grow your landscaping and law care business. We have a nice variety of Landscaping Trucks to fill your needs. We'll walk you through the process of finding the truck that's the best fit for you at a price you can afford. We have on-site financing as well as a parts and service department too. Give us a call today at (561) 840-9800.