Isuzu Diesel Trucks: In it for the Long Haul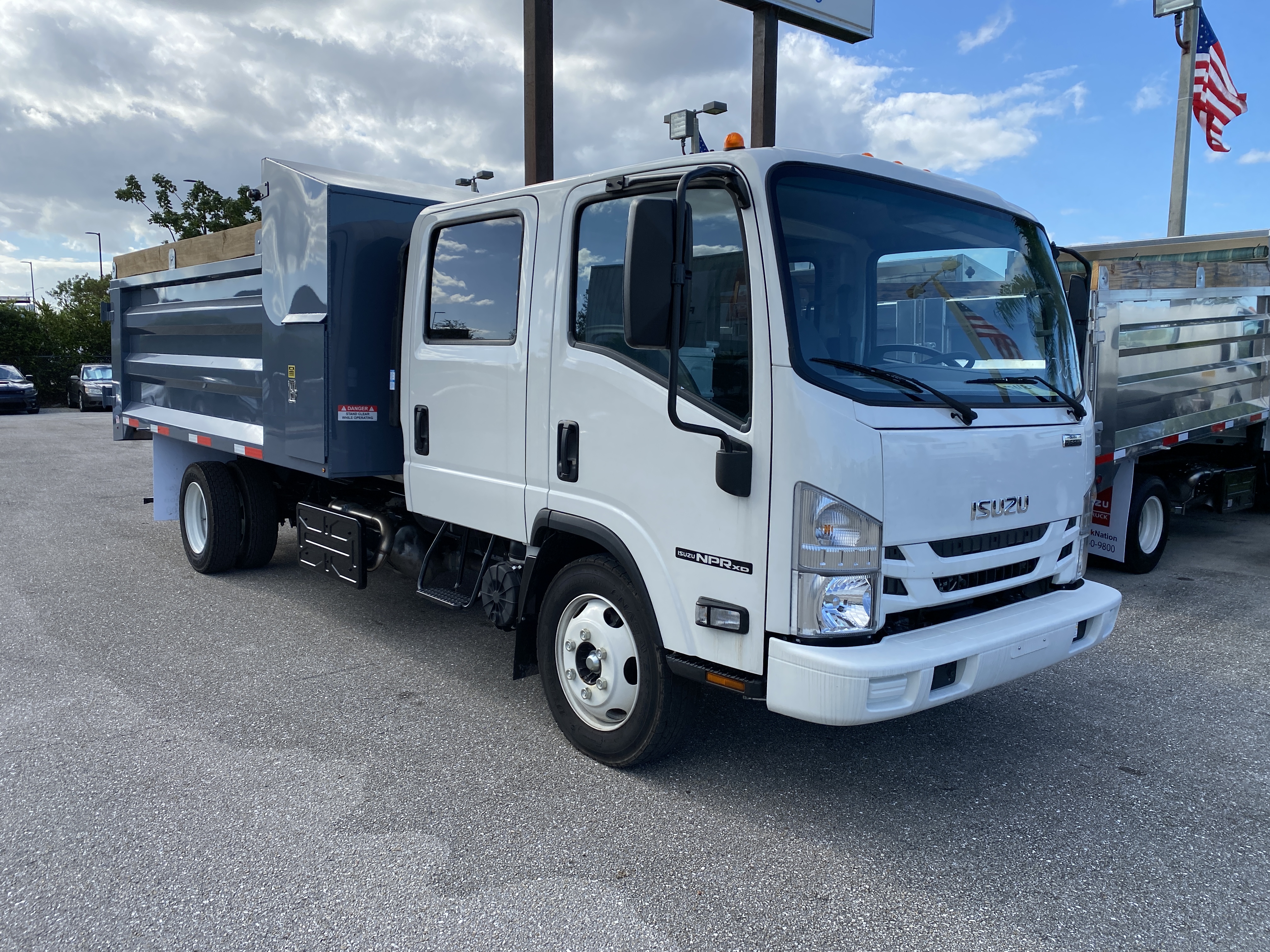 Isuzu is a worldwide leader in diesel trucks. The Japanese-based company has manufactured thousands of them since they got their start back in 1916. They perfected the low cab forward in the United States and has been the best-selling manufacturer in the category every single year since 1986.
Of all the Isuzu Diesel Trucks built in the past 30 years, 83% are still registered and running on American highways today. That speaks volumes for the company and the trucks.
History of Isuzu Work Trucks
The history of Isuzu been a wild ride. While the manufacturer stopped producing cars to be sold in the U.S. in early 2009. But that was far from the end of the American-Isuzu love affair.
The first Isuzu Commercial Truck graced the Port of Jacksonville, Florida in 1984. The rest is history! Initially, the KS22 Truck with an 87-horsepower diesel engine was all the rave but when the Isuzu low cab forward (LCF) took center stage when it debuted in 1984, it became the star of the show. The low cab forward boasted excellent maneuverability, durability, dependability, and a low price tag.
The Isuzu N-Series was a big hit too. It is the only LCF that offers two diesel engines and a gas engine that are CNG and LPG capable. A heavy-duty six-speed automatic transmission comes standard on every Isuzu N-Series Truck. Since the Isuzu Diesel Work Trucks arrived in the states, more than 500,000 have been sold.
Gasoline versions have now joined the ranks of Diesel Isuzu Work Trucks and are selling like hotcakes as well. Some people prefer Gasoline Isuzu Trucks because gasoline burns cleaner. It is also easier to find as not all service stations carry diesel fuel. No matter which you are partial to – diesel or gas – you'll find it at MJ TruckNation.
Box Trucks, Dump Trucks, and Flatbeds are among the many Isuzu Commercial Vehicles on the market. They can be found in light-duty, medium-duty, and heavy-duty versions. One thing all Isuzu Work Trucks have in common is that they are dependable, well-made, and affordable. Isuzu would have it no other way. As the years roll on, it is becoming increasingly apparent that they are in it for the long haul.
Buying a Used Diesel Truck
If you are looking for a new or used Isuzu Diesel Truck, you're in luck. There are plenty in existence. The only problem is that many Isuzu owners aren't willing to part with theirs.
MJ TruckNation is a leading source for used Isuzu Diesel Trucks and gasoline versions too. With a wide selection to choose from, you can trust the good folks at MJ TruckNation to show you what they've got, answer any questions, and to address any concerns. The on-site financing makes it a cinch to get behind the wheel of an Isuzu or any other Commercial Vehicle you may have your heart set on.
Come on in or contact MJ TruckNation online. – (561) 220-9992. We'll hook you up with the truck of your dreams.