Mobile Car Detailing in a Box (Truck)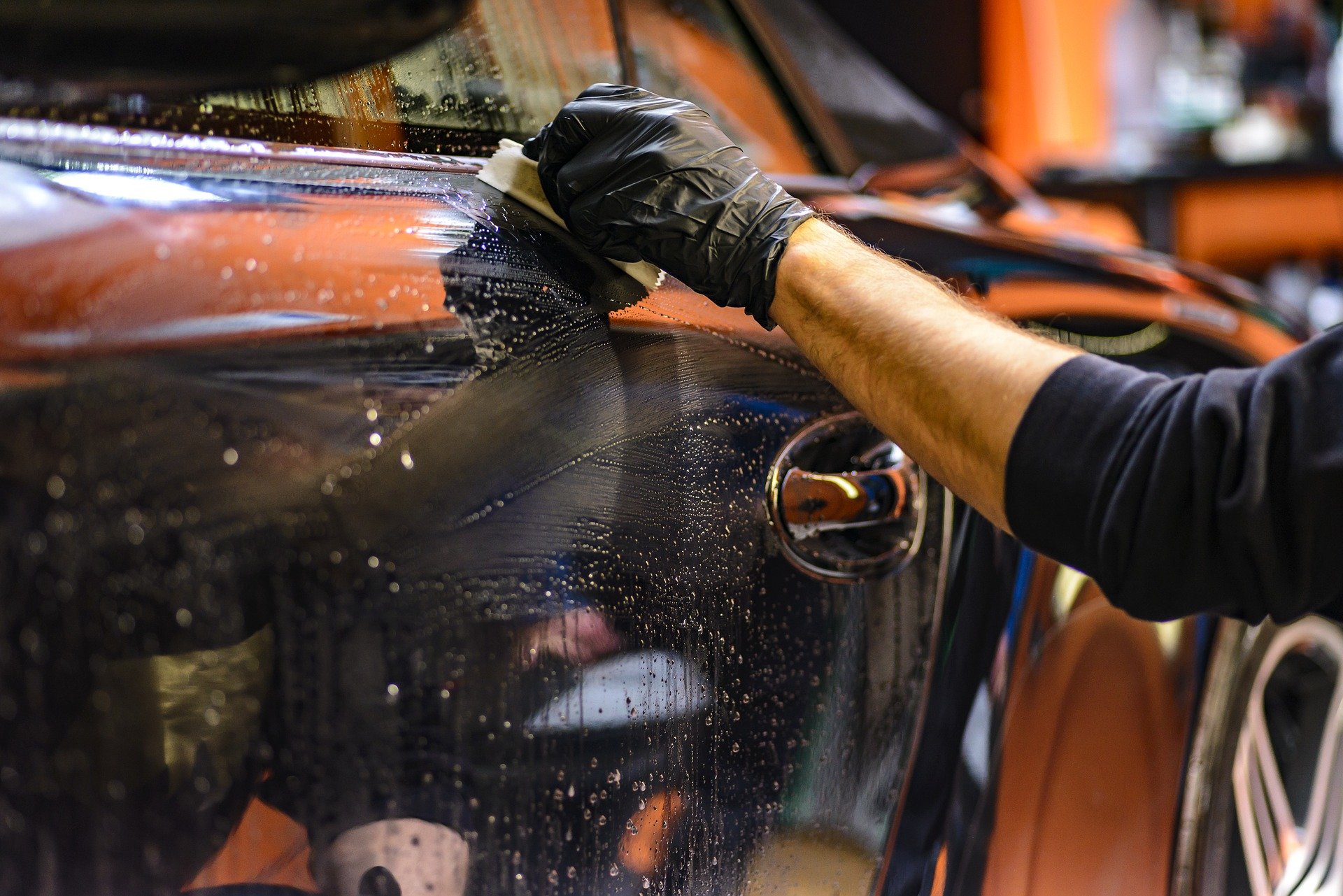 If you're feeling a little washed up from the 9 to 5 rat race, or you're just looking for a lucrative side hustle, why not start a mobile car detailing business in a Box Truck?
The mobile car washing industry rakes in an average of 10 billion dollars a year and is growing at an annual rate of 3% which is ideal because there's demand but not a lot of competition.
Big Benefits of Owning a Mobile Car Wash
Mobility matters! People are busy. Although 9 out of 10 people polled stated they feel better when their vehicle is clean, over half also admitted they don't have time to mess with it. Full-service car washes are hugely popular but even finding the time to get to one can be a challenge.
A mobile car wash and detail service solves the biggest obstacle most people face when trying to maintain a squeaky clean vehicle. The sky is the limit when it comes to how much money you can make. The average take home for a mobile car detail business owner is around $75,000 per year which isn't too shabby.
The equipment and supplies required to start a mobile detailing business are minimal so you won't have to invest a fortune to get rolling.
How to Start a Mobile Car Detailing Business
Starting a mobile car detailing business is basically like any other business. Here's what you'll need to do:
Homework.

Before you do anything else, do your homework. Research the industry, both stationary and mobile car washes. Do the math and find out the average amount customers spend, what they typically order, and everything else you can dig up. Check out the competition in your area so you can come up with ideas to have the upper edge. Look into the pricing of your supplies and find the best place to get them. You can never do too much homework so once you collect the facts, don't stop. Make it an ongoing practice to keep up with every area of the field.

Plan.

You will need a business plan. It's something the bank or lender will require if you are going to borrow money. If you intend to have an investor, they will want to see one too. Plus, it just makes good sense to have your business mapped out.

Name It.

You'll need a great name for your company. Make sure it's catchy or professional enough people will remember it. Once you've decided on one, be sure to register it.

Insurance.

Insurance is a must. If you check around, you'll find the best price to insure your mobile business. Your insurance should cover your own vehicle but also protect against you accidentally damaging someone else's, on the road OR when you are detailing it.

Legalities.

Check with your local municipality to find out what city licensing you might need. Look into codes within the city and individual community rules, like HOA regulations. Comply with all and if in doubt, find out.

Vehicle.

You'll need a vehicle in order to be mobile. A Box Truck is one of the best options because there is plenty of room for all your equipment and supplies. The overhead is low in a Box Truck, especially if you choose a smaller, economy-sized one like an Isuzu Box Truck. Both new and used Box Trucks allow for customization such as installing a pressurized water tank and electrical outlets.

Picture This!

You want the vehicle you do business with to stand out. Have it painted with your business name and logo on it. You can even add more graphics to make it easy to spot and impossible to forget. This is one area you don't want to skimp on.

Supplies.

There aren't a ton of things you'll need to start up. Some necessary supplies include a pressure washer, steamer, vacuum cleaner, cleaning products (wax, detergent, degreaser, tire shine, cleaner for interior, etc.), cleaning brushes, bucket and wash mitt, and chamois rags.

Pricing.

Pricing is never easy. Finding the perfect balance between charging enough to make a good profit and charging so much no one will buy is always difficult. What does your competition charge? Once you know that, you can charge the same but offer something they don't for the price or come in a little cheaper. Adding services and creating packages is also conducive to increasing business. Once you set your prices, be proud of them. Display them on signs, on business cards, and on your truck. Advertising your prices creates trust.

Spread the Word.

Let it be known there's a new business in town! Put an ad in the paper and online. Pass out flyers and business cards. Hang posters. Initiate a promotion to attract customers. Once you get started, keep promotions going to make sure your customers return. Word of mouth is one of the best ways to get new customers so make sure to encourage your customers to tell others by offering an incentive for them to do so.

Upper Edge.

One of the most important things about having a mobile car washing business is to offer something your competition doesn't. The best way to do this is to see what other mobile detailers in your area offer so you can determine what they don't offer. Do they only work 8-5? If so, why not do some moonlighting, literally? Do they offer fleet service washing? If not, you can. Set yourself apart and you will shine!

Start Low and Go High.

Unless you are rolling in money, you may want to start small and grow. That may also mean starting out with cheaper prices and raising them as you become more experienced and have a larger following. If you do so, be sure to keep the prices of those who were original patrons the same to show your appreciation. As your business grows, you can upgrade your equipment, add on to your supply line, offer more services, and even hire some help and get another Box Truck or two. Only do what you can afford to do and you'll reap the rewards.
MJ TruckNation
Looking for a Box Truck for your mobile detail business? At MJ TruckNation, we've got you covered. We have a nice selection of both new and used Box Trucks in all makes and sizes. With on-site financing and nationwide delivery available, we'll get your mobile company zooming. Call today – (561) 840-9800.