Need a Lift? Scissor Lift vs. Boom Lift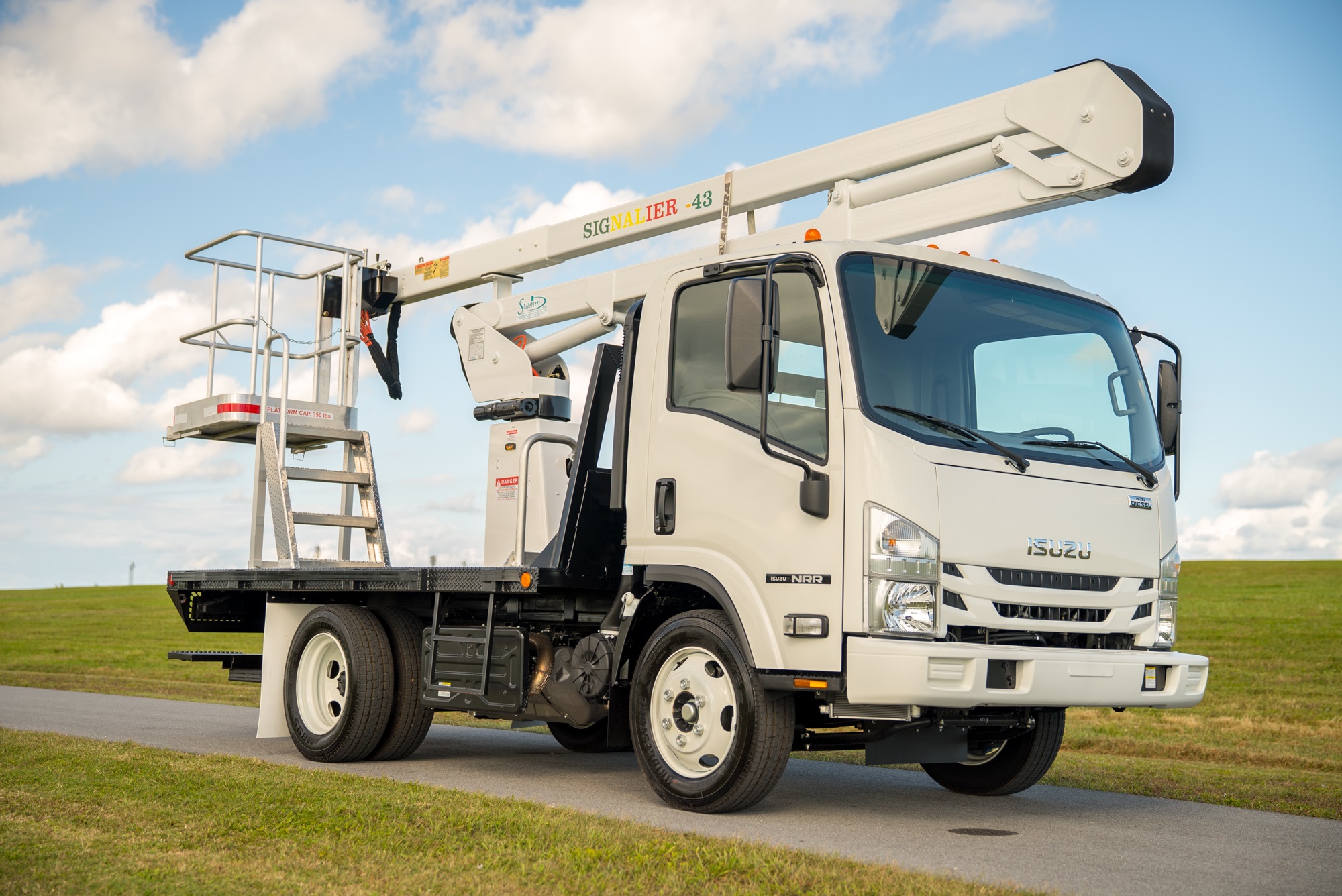 When you need to work up high, both a Scissor Lift and a Boom Lift will get you there because they are high platform vehicles. But, that's where the similarity ends. The Lift Truck that will work best for you greatly depends upon your job requirements and a few other details.
What is a Scissor Lift?
A Scissor Lift is defined as a high platform mobile work vehicle that is designed to reach heights while driving safely without tipping over. It is perfect for jobs involving lighting, fitting and retro-fitting, window cleaning and replacement, external signage maintenance, exterior painting, and racking system work.
What a Scissor Lift does not do is reach out further than a small roll-out deck will go, typically increasing the deck size by around 0.5m to 1.2m. A Scissor Lift operates vertically and must be on level ground or positioned directly below the work area in order to assess the height is it to reach. In the event you can't access the area that is just below or very close to the worksite, you are out of luck with a Scissor Lift.
What is a Boom Lift?
A Boom Lift, also called a Cherry Picker or Bucket Truck, is a truck that can extend sections of its sections to not only lift the platform up but over as well. Ideal for working indoors and out, Boom Lifts excel in getting jobs done like picking cherries and other fruits from trees and working on hard to reach areas such as those associated with telecommunication equipment, overhead electric wires, window cleaning, and replacement, roof project, exterior painting, tree trimming, and factory maintenance.
Boom Lift Trucks are able to reach up and can also be articulated to reach tricky spots that Scissor Lifts cannot access. They generally come with a platform bucket that securely holds a worker or load intact while the extension is being lifted to the point of access. Different models of Boom Lifts have varying reaching distance as well and "up and over" capacities. You will want to have a good idea of the height and angle of reach your job or jobs entail when you choose a Boom Lift Truck.
Bucket Trucks can be rented and picked up or delivered to your job site. If you find you are leasing on a regular basis, you may be wise to consider purchasing one or more Boom Lift Trucks so you are investing the money you're spending. Plus, it's much more efficient to have a Lift Truck readily available because truck rental agencies don't always have one when you need it.
Not Sure What You Need?
Boom Lift Trucks are able to do many feats Scissor Lifts cannot. If you are looking for a Boom Lift but aren't sure of the specs you need, speak to a professional who can steer you in the right direction. At MJ TruckNation, we are always available to lend our expertise in order to get you in the perfect Boom Lift Truck for your individual job requirements.
We have Bucket Trucks made by leading manufacturers, like Isuzu. If we don't have what you're looking for, we'll find it for you or custom-make one. Yes…we're that committed to you!
We have a wide variety of Boom Lift Trucks to choose from at MJ TruckNation so give us a call today (561) 220-9992.