Need a Little Lift this Christmas? Make Big Bucks with a Lift Truck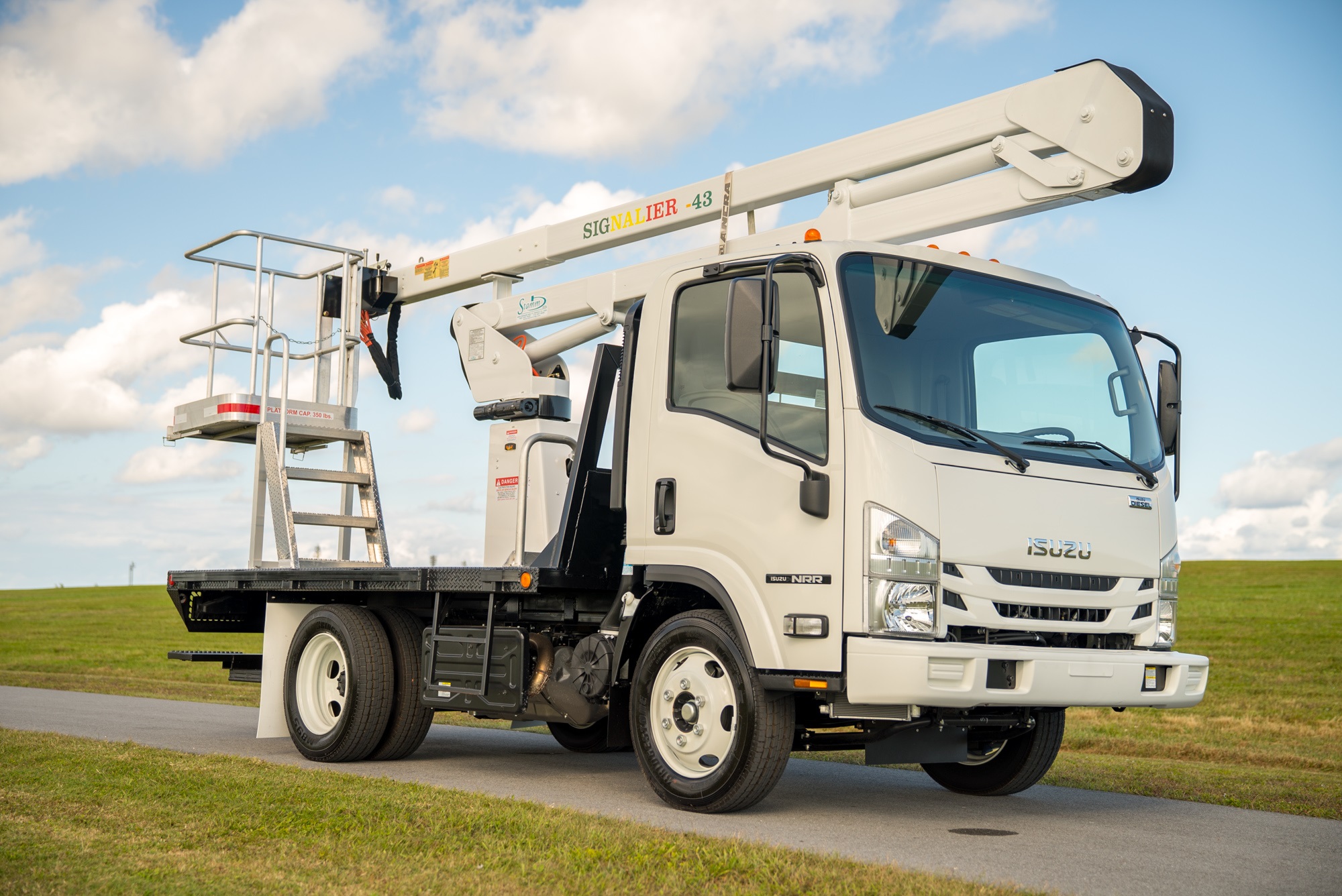 The holidays are practically here and everyone is scrambling to get Christmas lights on their homes and businesses. Some spots are just too high or too awkward to reach though. That's where you come in. If you have a Bucket Lift Truck, you can save Christmas and put some jingle in your pocket at the same time. And, if you don't have a truck, this is the perfect time to get one.
Hanging Lights
Having lights up for the customers and the community to enjoy isn't just merry and bright, it's good business. It's a way companies give back to those who keep them going. Even homeowners put lights up for the pleasure of their family, friends, and neighbors but many areas also have drive-thru Christmas light shows and some are simply spectacular. What do they all have in common? They need to hang lights in hard-to-reach places.
How it Works
A Boom Lift Truck has an arm that extends so you can access high areas. Bucket Trucks have a compartment that resembles a bucket where a person can sit to do the work while another operates the truck and the lift controls. Buckets can also be used to transport items or equipment up to and down from high places. Some go up 60 feet but most are capable of 30 to 40 feet. Even a 30-foot bucket lift is sufficient to get lights up on roofs and tall trees. You can even lift sleighs and other decorations up as well.
When working with Christmas lights, you'll be dealing with electrical wires. It's important to pay careful attention to overhead wires as well as to any wires you'll be plugging in. As always, any time you are up in the air, you are taking a risk. Be cautious at all times and adhere to safety protocol. When in doubt where safety and regulations are concerned, always put safety first.
It's a good thing, especially when just starting out, to add in some extra bonuses. What will you offer that others don't? Will you do one side of the roof lighting for free? Do you have an overall discounted rate? Do you have access to lights so your customers don't have to hassle with going out to buy their own supplies? However, you can set yourself apart so you have the extra edge, do it.
Professional Christmas Light Business
Getting Christmas lights hung on tall roofs and trees is big business during the holidays and here's how you can cash in:
Get a Boom Lift Truck

Register your business with local authorities

Purchase any tools and equipment you'll need

Be prepared to furnish lights as an option to customers

Advertise your service

Do a fabulous job so customers recommend you
MJ TruckNation
If you are in the market for a Boom Lift Truck, come on in and check out our extensive inventory at MJ Truck Nation. We have Lift Truck in famous manufacture names such as Isuzu and Fuso and if we don't have the truck you're looking for, we'll find it for you.
Make sure your holidays are merry, bright, and profitable. With on-site financing and a helpful team, we'll get you behind the wheel of the Boom Lift Truck of your dreams. Call today at 1-561-840-9800.