Snow Cone Truck:  Cool Box Truck Conversion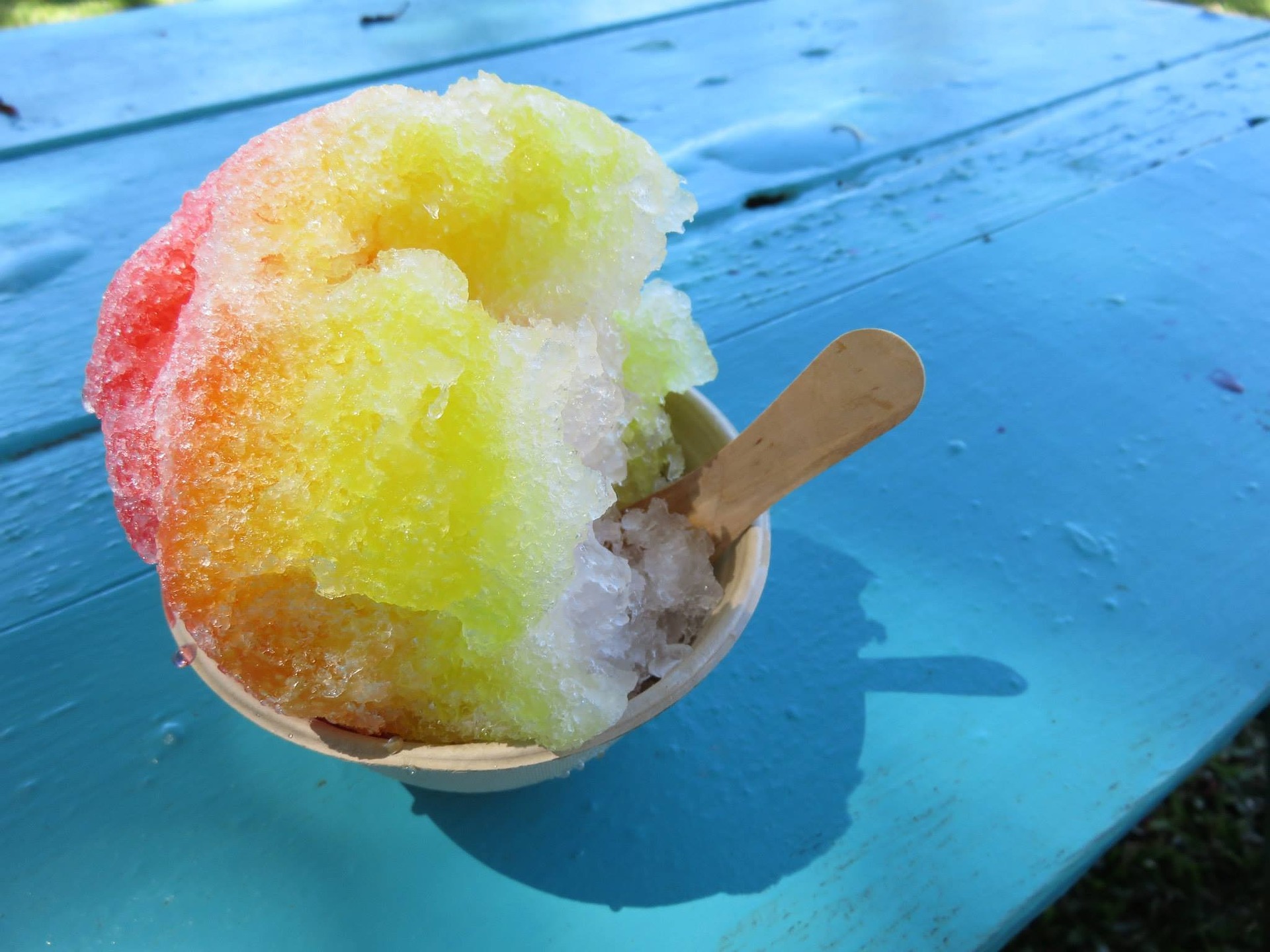 If you're looking for a fun and profitable business this summer, why not crush it with a mobile snow cone truck? Here's how to get rolling and other things you'll need to know…
How Much Money Does a Snow Cone Business Make?
A snow cone business typically shovels in anywhere from $100 to $2000 per day. The amount of profit you will make depends on your location, the market in your area, competition, hours of operation, and overhead.
Awesome Advantages to Owning a Snow Cone Business
Especially if you live in a state with a warm climate, like Texas or Arizona, a snow cone business can be very lucrative. There's very little overhead, basically just your truck, a snow cone machine or ice shaver, some syrup, and paper snow cone cups. You can buy ice cheaply or make it yourself even cheaper using empty milk jugs and a deep freeze.
Benefits of Taking Your Snow Cone Biz to the Streets
A mobile snow cone business holds a number of advantages over a stationary shaved ice or snow cone stand including:
Ability to go where the business is

Your truck is an investment, not just wasted rent

Possible to easily relocate the business
Get Trucking
The main prop for your snow cone business will be a Box Truck. Your snow cone machine, syrups, and cone cups will be housed in the back section of your truck that you'll be able to take anywhere since it's mobile.
When looking for a Box Truck, be sure to consider the initial price. If you can't afford a new one, you can save a lot of money by purchasing a reliable used one. Acquiring a truck that gets good gas mileage is imperative but that can be tricky. Some Box Trucks will eat up all your profit in fuel cost so look for economy models such as a smaller Isuzu Box Truck.
Dependability in a truck is huge. You can't sell snow cones if you're broken down beside the road. The best way to find a dependable truck is to go through a trustworthy truck dealer who can help you get in a truck that's the perfect fit for you and your business.
Once you've purchased your truck, you can have it outfitted if needed such as wiring it for electricity. You will also want to have it custom painted so it catches the eyes of your potential customers. Make sure you have some good speakers in your truck so you can crank some festive music up! Now, you're all set for a successful summer making plenty of cold cash.
Let it snow, let it snow…let it snow!
MJ TruckNation
At MJ TruckNation, we are here to help you get your mobile snow cone business on the road. Our friendly and helpful team members are experts in the work truck industry, so you'll be in good hands. We will stop at nothing to find the perfect Box Truck for you, even if it means building it ourselves. We have on-site financing too. Give us a call at (561) 220-9992. You'll be glad you did.