Odd but Interesting Uses for a Bucket Truck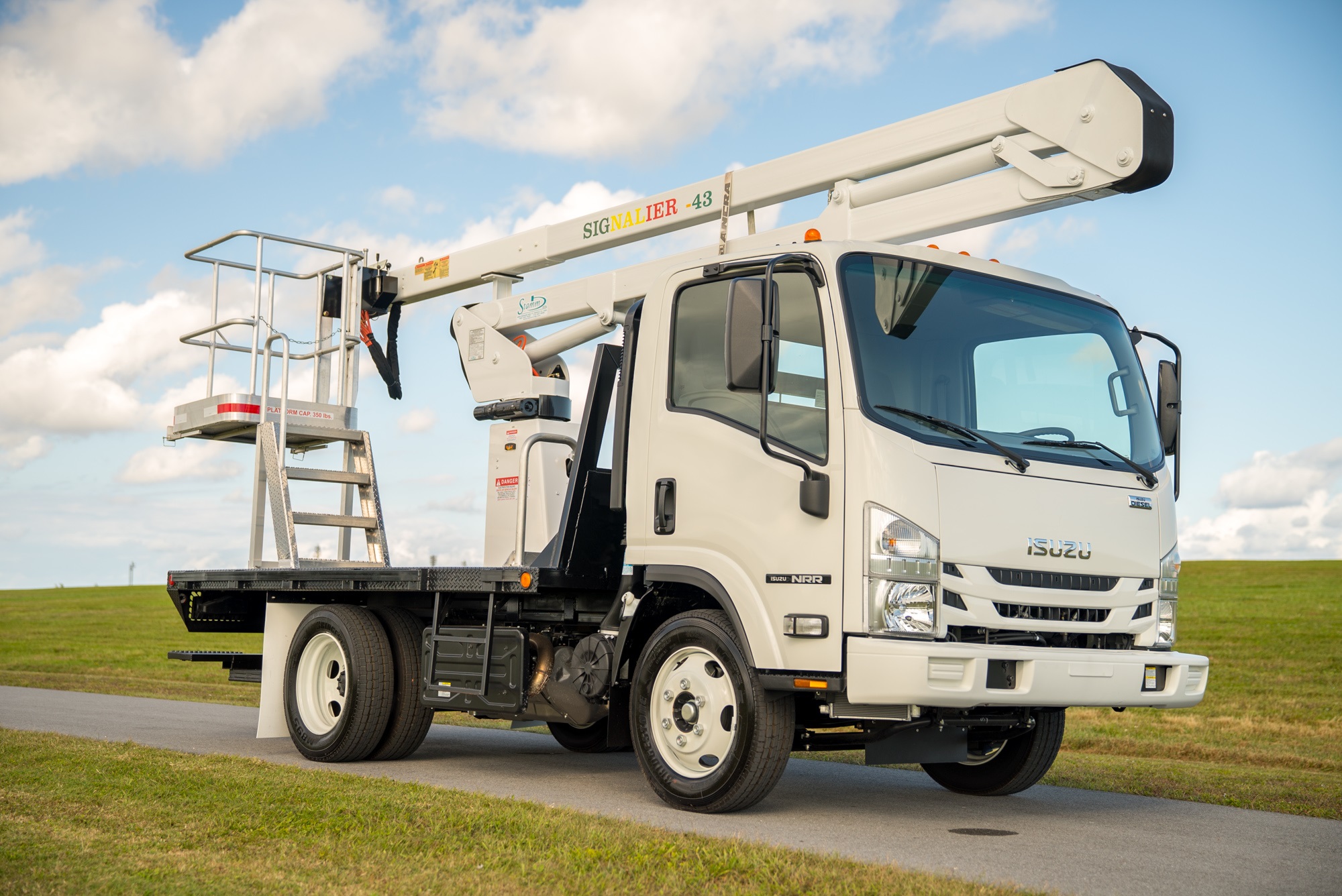 Bucket Trucks are known to be quite versatile, but some of their uses are very unexpected. Check out some of the odd but interesting uses people have found to use Bucket Trucks for.
Christmas Decoration Hanging
When the holidays roll around and it's time to put Santa up on the chimney and hang lights around the home or office, many have opted not to risk life and limb. They either rent a Bucket Truck and do the mile high decorating themselves or hire someone else to do it.
Rescuing Kittens
If your kitten is stranded in a tree, no need to call the fire department. Let them fight fires while you get your own kitten down. And, if a neighbor's kitten is up a tree or on their roof, why not rent out your services?
Washing Windows
If you live in a two-story house, you know firsthand how difficult it can be to wash the upper-level windows. With a Bucket Truck, cleaning windows is a breeze. Plus, you can clean other people's out-of-reach windows too.
Snow Removal
Snow accumulation of a roof is bad news. You can hire your services out for roof snow removal or rent your truck for the cause.
Aerial Photography
Before you laugh, do you know how much professional photographers make? After a little research, you might find it worth your time to get that unique angle shot. A Bucket Truck can give you just the right perspective.
Entertainment Industry
Talk about reaching for the stars! Where there is entertainment, tricks seem to abound. From acrobatics to stunt scenes, if you have a Bucket Truck available, you can advertise your services within the entertainment industry for a taste of fortune and fame.
Painting
Using a ladder to paint the high spots of a house or commercial building is dangerous and time consuming. You can rent your truck out to painters who can use a little lift.
Stage Equipment
Stages are more advanced than ever and setting them up can be next to impossible. With the help of a Bucket Truck, you'll be able to give the stage hands a hand.
MJ Truck Nation
At MJ Truck Nation, we are all about helping you find just the right Bucket Truck to serve your needs. Whether you'll be employing your services out or maybe even renting the truck to others, we'll make sure you end up with the perfect truck. We have many makes and models, like Fuso, Hino, and Isuzu – and have on-site financing too. We even have an in-house parts and service department. Give us a call today and see what we can do for you – 1-561-840-9800.