Do I Need a CDL for my Work Truck?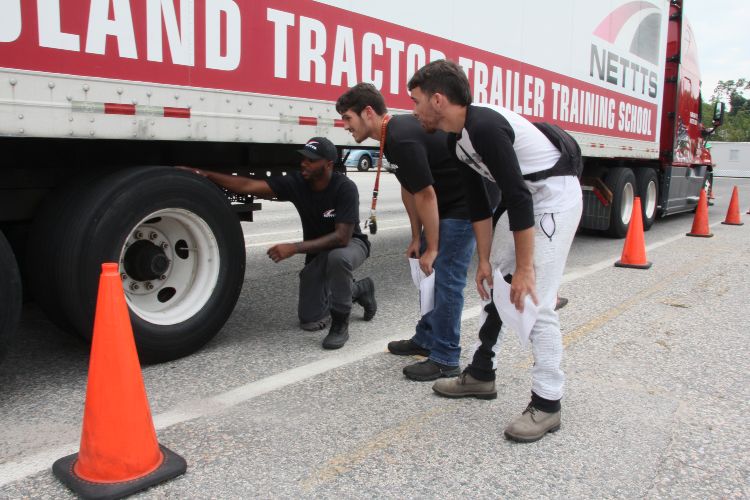 If you're going to be operating an 18-wheeler, you know you're going to need a Commercial Driver's License (CDL). You may be surprised to learn, however, that if you pull a trailer behind your Dump Truck with a weight of 10,0001 pounds or more and the combined GVWR is over 26,000, you are required to hold a CDL.
When it comes to who needs a CDL and who doesn't, it's not always that cut and dry. In fact, it can get downright confusing. It's best to know in advance if you need a CDL so you can be prepared.
What is a CDL?
A CDL is a driver's license that you are required to have in order to operate large, heavy, or hazardous material vehicles including buses, trucks, and trailers. The test consists of general knowledge as well as the combinations vehicle endorsement test and of course a driving test is required.
Federal law requires an individual to hold a CDL permit for at least 14 days before applying for the final CDL skills test. Plus, on your skills test, you must use a vehicle that's the same model you'll be driving after you're licensed. In most states, you also must be 18 years of age to hold a CDL and 21 years of age to drive commercially on the interstate.
Who Needs a CDL?
There are many instances when you will need a CDL such as:
Driving a Commercial Work Truck that is over 26,000 pounds.
Driving a truck and trailer with a combined weight of 26,001 pounds or greater.
Operating a truck with hazardous material.
Driving 16 or more passengers.
Driving a school bus.
Carrying a livestock trailer.
Many other scenarios.
Types of CDL
CDLs come in A, B, and C types and to drive certain specialized kinds of vehicles, like a bus or truck that contains hazardous material, you must apply for and be granted an endorsement for the specific area.
Endorsements include:
H – hazardous material (explosives, flammable liquids, etc.)
P – passengers (commercial carrying of passengers)
T – tanks with liquid cargo
S – school bus
H, P, or S endorsements require training and successful completion of the course from an FMCSA-approved ELDT trainer. There are additional requirements on some endorsements such as to obtain a school bus license, S, you must pass a background check.
Some of the situations that warrant A, B, and C CDL licenses are:
A: This type of commercial driver's license is needed in order to operate a combination of vehicles that total 26,001 or more GVWR provided the vehicle being towed is heavier than 10,000 pounds. With proper endorsements, a Class A CDL is sufficient for operating Truck and Trailers, Tanker Vehicles, Livestock T as well as Tractor Trailers.
B: A Class C CDL is typically required to operate a Cab and Cargo with a combined weight of more than 26,000 pounds and detached towed cargo of a vehicle weighing less than 10,000 pounds. Straight Truck, Box Trucks, Dump Trucks with small trailers, Large Busses (tourist busses, city busses, school, busses, etc.), and Segmented Busses.
C: Driving a Small HazMat Vehicle and Passenger Van Combination not covered by Class A or B will require a Class C CDL and possible endorsements as well.
MJ TruckNation
At MJ TruckNation, we understand that figuring out when a CDL is required can be confusing. At MJ TruckNation, we are here to help. If you are looking for a Commercial Work Truck that won't call for CDL licensing, we can get you in one. When the vehicle choice you are opting for will require a CDL, we'll be upfront about that too.
Come on it and check out our wide selection of Commercial Work Trucks. We have Isuzu, Hino, Fuso, and more. We also have on-site financing. Give us a call today at 561-840-9800.