Roll with a Fun Job: Party in a Box (Truck)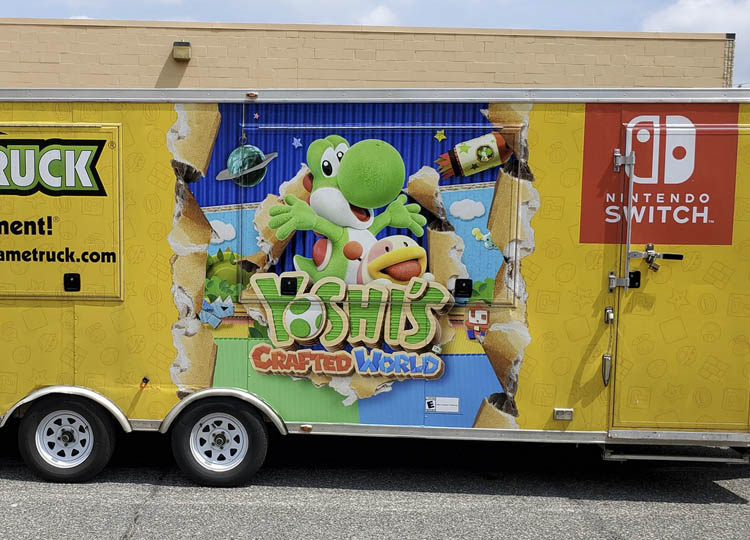 Port-a-parties are the trendy new way for parents to throw their kids a fabulously fun birthday party without the headache that usually goes along with such an event. Why not join in the fun and make yourself some cash in the process?
Commercial Vehicle set-ups, you can be on the road to raking in the party dough in no time. Here's how to make your Party in a Box Truck happen in six easy steps:
Plan.

You will need a good plan – for yourself and for the bank if you intend to seek financing for your business. Exactly what type of mobile party company are you going to have? What are you going to offer – a bounce house, a blow-up slide, carnival games, video games, paintball, or something else? Maybe you'll have a combination of all things fun. Are you going to offer food, snacks, cakes, or maybe even cotton candy? Whatever your business will entail should be written out along with how you will price your services. Once you've done that…you can take your plan to the bank, literally.

Name it!

Before you can make your business official, you'll need to come up with a name. If your party is designed to entertain kids, you'll want a super-fun name that's catchy and easy to remember. If you aren't creative that way, hire someone who is. Your name will help set you apart from the rest so make sure it's a good one.

Legalities.

You'll need to get your tax information in order by securing a tax ID. You'll also need to get any licenses required by your town. Insurance is also a must – you'll need it for your own protection and for your customers' protection as well.

Supplies.

Load up on everything you need to make your party a blast. Be sure to buy quality items so they'll last and check around to compare prices. Remember, you can always start out small and add on as you can afford to.

Mobilize.

If you don't have a Commercial Vehicle you'll be able to use to make your party mobile, you'll need to get one. A Box Truck is the ideal choice because it will hold almost any party imaginable. Box Trucks aren't as expensive to fuel up as larger trucks and trailers do, so you'll save money in the long haul. But, if you want a huge mobile party, you'll want to have a larger, longer truck. Have your vehicle painted in a party theme with eye-catching bright colors. Don't forget to put your business name on and your contact number.

Advertise.

From business cards to word of mouth, online adds, and signs lining the streets, you'll want to make sure to get the word out that you have the most awesome portable party ever. Now…it's time to get rolling!
How MJ TruckNation Can Help
At MJ TruckNation, we are committed to making your trucking dreams come true. We have a large assortment of Box Trucks in names like Isuzu, Fuso, and Hino and other Commercial Vehicles too. We'll help you get on the road with your party plans in no time with our affordable price tags and on-site financing. And if you don't live in the South Florida area, we'll be happy to deliver your new vehicle to you. We are all about…you!
Give us a call today and find out for yourself how MJ TruckNation can help you make it happen – (561) 220-9992.