FMCSA Defines Agricultural Truck Industry Grey Area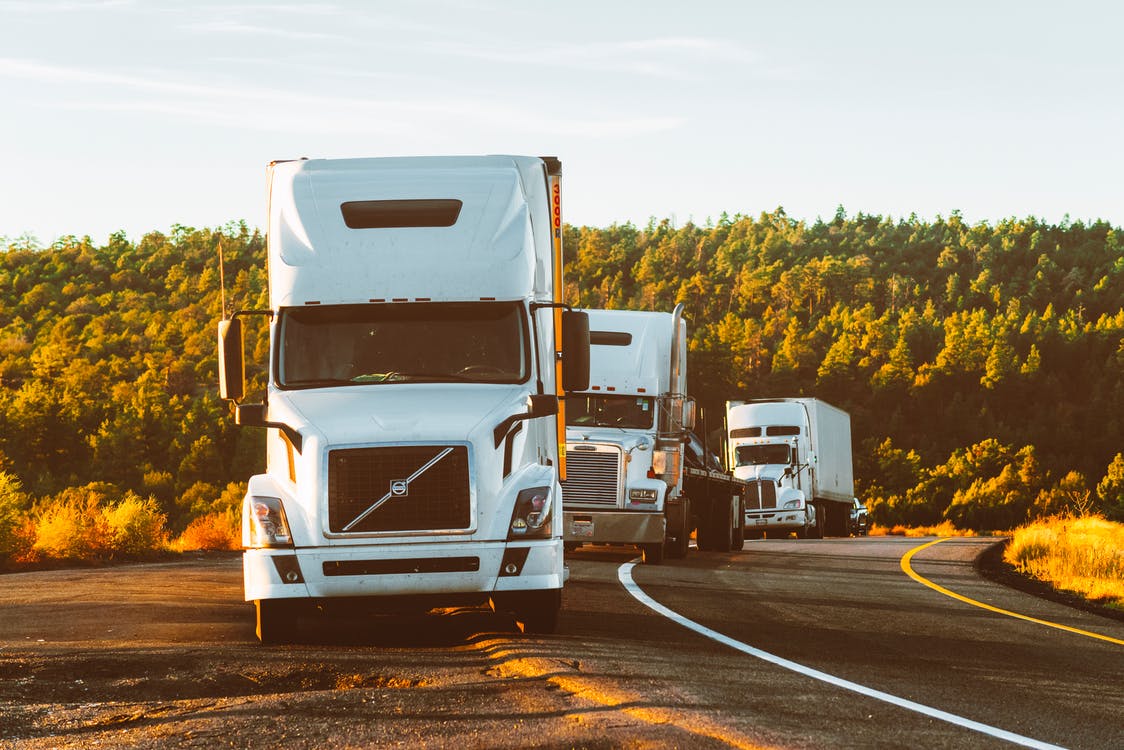 On November 19, the Federal Motor Carrier Safety Administration (FMCSA) officially clarified what defines the scope of an agricultural product load. Until now, there had been a lot of grey areas but with the specifications in place, many farmers and truckers who transport agricultural products are finding favor in the rulings.
Within the new regulations, agricultural goods include livestock, any agricultural commodity, and non-processed food. Since agricultural goods fall under federal guidelines, the distinction will allow the place stipulations on the delivery of the products, ultimately making transporting them safer since hours-of-service laws will apply to them. Farmers will reap the benefits as well because their goods will travel in a safer manner and the process will be more efficient.
Prior to the clarifications, the regulations for farmers and the truckers who transported their commodities were determined state-to-state. That means harvesting and planting seasons were defined by the states and that during those designated times, the drivers were exempt from HOS requirements. While within a 150-mile radius of the agricultural source of the supplies, truckers were not automatically entitled to the 30-minute rest break and other hours-of-service benefits during the time livestock were contained in the truck.
A multitude of truck drivers who were once in the ag group will enjoy newfound freedom as products that are not at risk for perishing are not included any longer. Perishable plants like flowers, shrubs, and even Christmas trees will be considered agricultural commodities, however.
The agency has noted that the term "any agricultural commodity" is ambiguous. The interim final rule clarifies that horticultural products that are subject to "perishability or significant degradation in product quality during transport by CMV" fall within the meaning of "any agricultural commodity." Plants such as sod, flowers, seedlings, shrubs, and Christmas trees fall within the scope of the definition. Products that don't risk perishability while in transit, such as timber, are not included.
Non-processed food will include cereal, fruits, vegetables, and oilseed crops that have only undergone minimal cooling, cleaning, cutting, trimming, chopping, bagging, shucking, or packaging. Food that has experienced post-harvesting changes like freezing, canning, jarring, or packaging fall under processed.
As far as livestock goes, the typical definition includes horses, cattle, elk, bison, reindeer, deer, goats, sheep, pigs, alpacas, and poultry. It also now specifies live fish and crawfish are in the mix.
The goal of the FMCSA clarifications is to make sure there is no longer a "no man's land" grey area so there will be a clear understanding of which drivers are classified as ag and which are not. That will also mean which drivers can and cannot use the agricultural exemption.
While the new clearing up of classification will benefit some drivers, others are not altogether pleased with it.
"I'm considering buying my own truck and hauling cattle independently," stated one Mid-west driver.
If you are thinking of doing the same, be sure to check out the trucks at MJ TruckNation. MJ TruckNation has a wide selection of Commercial Trucks like Day Cabs, Flatbeds, Box Trucks, and more. With rock bottom prices and on-site financing, we are pros and getting drivers behind the wheel. Give us a call today and find out what we can do for you – (561) 220-9992.