Surprising Uses for a Dump Truck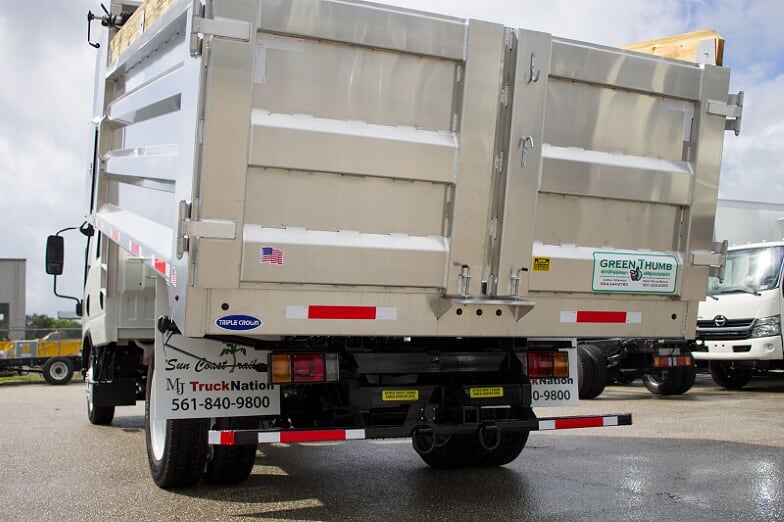 If you have a dump truck, believe it or not, there are a ton of things you can do with it besides your traditional dump jobs. From towing to toting, get a load of some of these new uses you may find for your trusty truck:
Hauling
Think about what a dump truck is – a truck with a large, powerful engine that has an open bed in the back. It's ideal for hauling large and awkward items. You can clean out the garage, move things to a storage unit, or even tote appliances and heavy furniture from here to there. Once you're finished moving your own belongings, you can hire out your services.
Construction
Construction sites are always needing to haul loads in and out. Dirt, gravel, supplies, trash, and many other items need to come and go while working on a project. Many don't own the equipment required to haul things. Others have their own trucks that are capable of hauling but still find it advantageous to hire someone else to do it so they can keep doing their construction work. Put the words out to construction companies in your area and watch business boom.
Scrap It
Selling scrap metal is big business. You can use your dump truck to acquire and sell it or even get paid to tote it for others. Since metal is so heavy, you'll no doubt be able to drum
Moving
When people move and don't have a truck, they usually call a moving company or rent a moving van. Both can be expensive. If you own a Dump Truck, you can hire out your services for a little cheaper than the average moving company or offer an advantage. You can opt to do the physical moving part of the job or simply hire out your driving and the use of your truck.
Transporting
When something needs to go from one point to another, individuals and businesses are willing to pay big bucks to get it there. It might be a part that's needed in a nearby city or a heavy appliance a retailer has to have delivered. Make it known that you are available to transport and chances are, you'll get some work.
Party Truck
Party Trucks are all the rage right now. Little boys love Dump Truck themed parties. Why not rent out your truck for kids to "touch a truck". Be sure you stay with the truck, have your insurance up to date, and check with your local officials to see if you need a permit. You'll make lots of kids happy just by having a cool truck.
MJ TruckNation
If you have a Dump Truck, now you know some off the wall jobs you might consider. If you don't have a Dump Truck, we can help you get one. Dump the 9-5 job and load up on some independent work.
At MJ TruckNation, we have a large selection of Dump Trucks, both new and used. We work with all the big names like Hino, Fuso, and Isuzu. We have on-site financing so we can offer big savings. If you don't live in the South Florida area, we'll even deliver your Dump Truck to you.
Contact us today and see what we can do for you – (561) 220-9992.