Truckers Crossing Over to Load Up on Work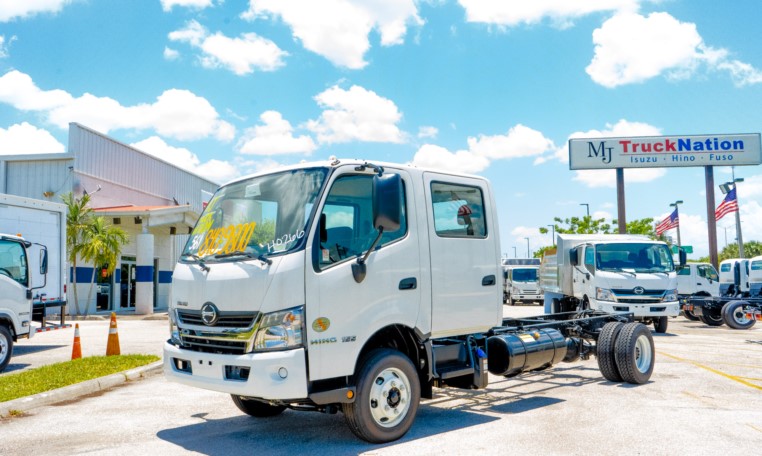 As the nation braces for a possible second wave of Coronavirus, the trucking industry is the source of some of the only good news around. Trucking is experiencing high demand along with a driver shortage – mostly seen in Flatbeds, Refrigerated Trucks, Vans, Day Cabs, and Box Trucks.
How it's Playing Out
Van spot load rates top the charts, up 28.8% last month from one year ago. Flatbed rates are up a whopping 9.9% and have soared even higher in the past two weeks. Refer Trucks are up over 19% and there seems to be no end in sight to the rise.
Not all phases of trucking are faring well, however. Those operating to service the supply of products that are in big demand, because of or in spite of the pandemic are the ones that are causing the spot market to come out strong while others put on the brakes early on in the COVID-19 outbreak.
Trucks that deliver medical supplies, groceries, home improvement items, and popular dry goods (like toilet paper) are so busy, they are having trouble keeping up. There is even a driver shortage in many of the companies.
Other trucking companies are shut down tighter than a drum. Several key players in the industry have gone belly-up recently due to the pandemic. The lop-sided numbers of those doing well and those that are not doing at all are consistent with the overall U.S. economy according to Economist Stephen Burks at the University of Minnesota-Morris who monitors the trucking and transportation economy. "The U.S. economy's overall shape is uneven," he told reporters recently.
E-commerce is one area of the economy that is booming and is expected to sky-rocket during the holidays. With many working from home now, able to access merchandise at their fingertips, products are being purchased via online by the groves. In addition to convenience, scores are using touch-free services for safety measures too.
Delivery of home improvement products are also on the rise since a number of people are spending more time at their residences and either find themselves with more time to fix their place up or are doing so in order to keep their wits about them because they are home so much. "A dripping faucet is one thing when you're only home in the evening time," state Colton Brows, owner of Brows Construction Company in Iowa. "But when you are exposed to the drip, drip, drip, twenty-four-seven, it's quite another thing. It must be fixed."
MJ TruckNation
If you are in the truck driving industry and are thinking of switching over to an area of it that is doing well, like E-commerce product delivery, you may find yourself in need of a great Flatbed, Box Truck, Van, or Reefer Truck. If so, be sure to check out MJ TruckNation's great deals. We have a wide selection of new and used Commercial Trucks in famous-maker names like Isuzu, Hino, and Fuso.
With on-site financing, we are able to offer you rock bottom prices on excellent vehicles. If you don't live in the South Florida area, we'll even bring your truck to you. We go the extra mile to get you on the road so give us a call and see what we can do for you- (561) 220-9992.