Turn Your Stimulus Check into a Money Making Machine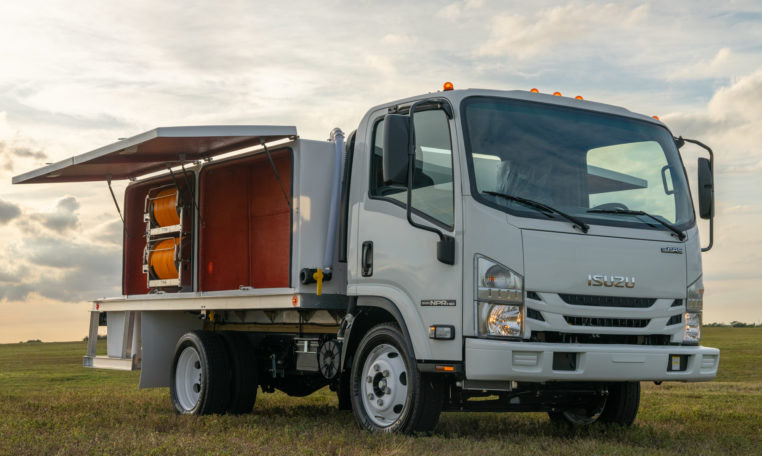 The second round of COVID-19 induced stimulus checks are on their way to American citizens, by direct deposits, checks, and debit cards. The $600 payments pale in comparison to the previous $1200 ones sent earlier this year. A recent YouGov survey revealed that out of the 2,504 United States adults polled, 70 percent felt $600 wasn't near enough to meet the needs of the public who are still reeling from the negative financial impacts of the pandemic.
So, what's a person to do with a measly $600? At MJ TruckNation, we've got a great idea we think you're going to love.
The on-going pandemic has millions of individuals are re-thinking and re-evaluating their livelihood. Many who found themselves at the mercy of corporate America were out of work, including truck drivers, restaurant employees, and construction workers among a myriad of others.
If you have ever wanted to found your own company, now may be a perfect time. You may be surprised to hear that as being in the midst of a crisis isn't generally ideal for a start-up. Or…is it?
Some of the nation's most solid and profitable businesses were born during tough times. Netflix was created during the dot com crisis of 2000 after the founder received a bill from
Block Buster that he couldn't afford to pay.
Trader Joe's came into existence during the ever-so-sluggish economy of the '50s while IBM got its start during the Great Depression. Microsoft began during the recession.
Where there's a need, there's a genius business move. During a pandemic such as the one we are presently living in, there are needs indeed. From delivering medical supplies to transporting toilet paper and other home goods, many drivers have remained very busy. All you need is a truck, like a Box Truck or Day Cab, and a willingness to meet the demand.
Transporting isn't the only industry that is booming during these unprecedented times. Delivery drivers are slammed with work. Homeowners are spending more time at home than ever so they are ordering furniture, upgrading their appliances, and are keeping exterminators, remodelers, and lawn maintenance crews busy too. By grabbing a truck to service the needs of the people, you can secure a paycheck and enjoy the perks of being self-employed too.
No, $600 isn't a large sum of money by any stretch of the imagination, but at MJ TruckNation, we are in the business of working miracles. We can help you turn your second stimulus into a lucrative business. How is that? We have a large selection of new and used Commercial Vehicles, like Dump Trucks, Spray Trucks, Box Trucks, Day Cabs, Boom Lift Trucks, and so much more. With a minimum down payment, we are able to get most customers in a great Work Truck and get their monthly payments down to a bare minimum as well.
Check out the trucks on our site. You'll find tons of details on them including make, model, specifications, and price. That's right! We don't hide our prices like some other dealerships do. We are proud of our rock bottom deals. We even have a convenient calculator where you can figure what your monthly payments would be.
Let us stretch your $600 out and make it work for you, day after day, job after job. You bring your work skills, entrepreneurial ideas, and spirit to move forward and we'll supply the rest. Our on-site financing allows us to work with you in ways you won't believe. Give us a call and let's get busy – (561) 220-9992.