Bucket Truck Cranes: What Are They Used For?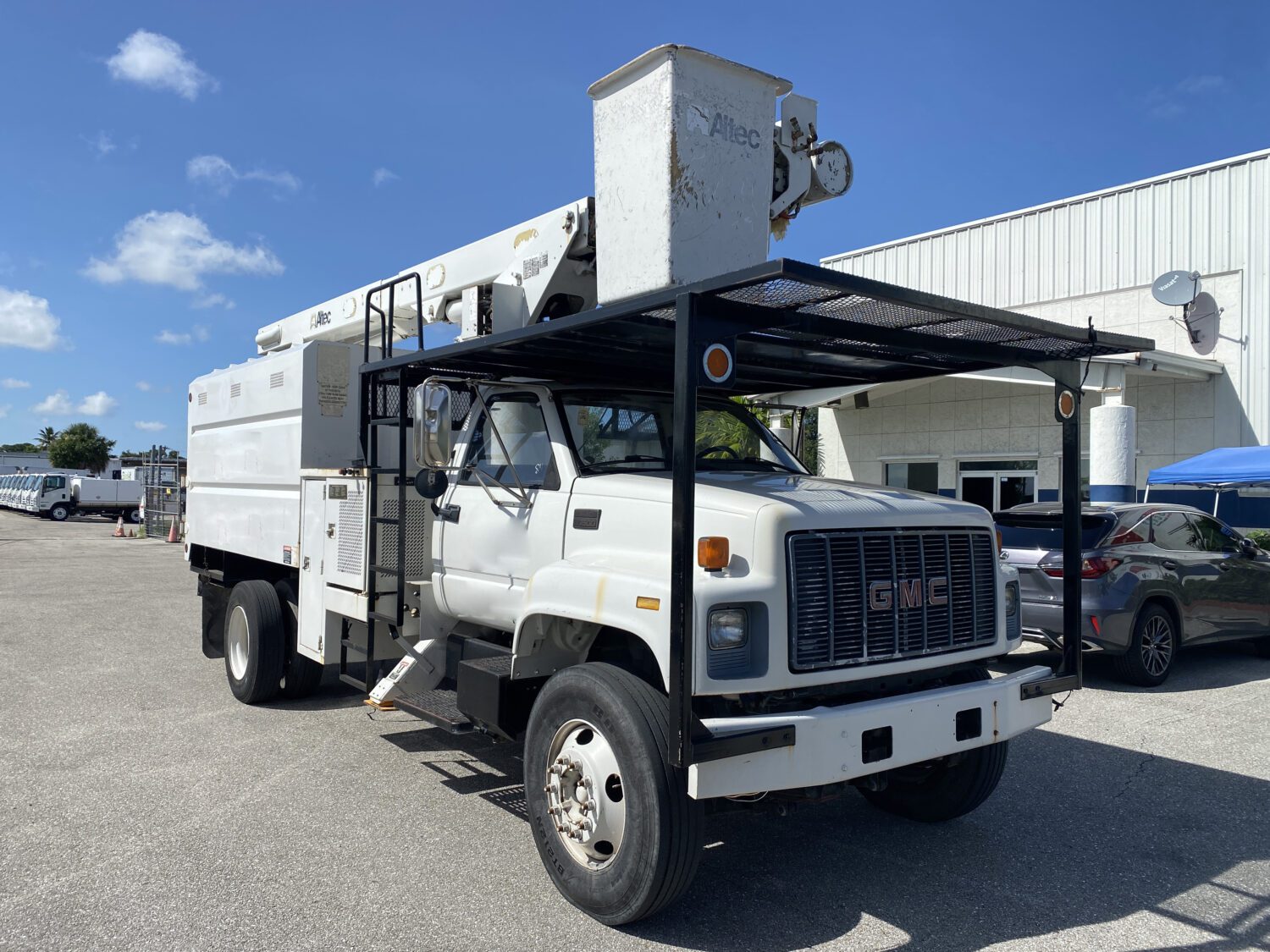 Mobile cranes are extremely useful for heavy industrial and large construction projects. Without them, it would be difficult or impossible to get many hoisting operations done. Find out the many uses for a Bucket Truck that is doing the work of a Crane…and so much more.
Advantages of Utilizing a Bucket Truck as a Crane
Many who are in an industry where there is a regular or occasional requirement for a Crane choose to use a Bucket Truck instead of a dedicated Crane. There are advantages for doing so including:
A Bucket Truck serves tons of other purposes as well.

A Bucket Truck is more cost efficient.

A Bucket Truck is best for moving heavy loads far from the site.
Bucket Truck vs. Crane
The main difference between a Bucket Truck and a Crane is that a Crane appears more like a machine that's designed for lifting while a Boom Truck is more modified and has a hydraulic on the chassis.
To use a Bucket Truck instead of a Crane, it needs to be connected to an electrical source such as batteries in the vehicle which will give it more than enough voltage to perform the proper functions.
Bucket Truck Uses
While Cranes are typically limited to being utilized to get large, heavy objects to high places, a Bucket Truck has many more uses. Bucket Trucks are commonly used for electrical and communications work and also for tree trimming and other landscape services.
Bucket Trucks are also employed for working on and replacing glass, like windows, on high rise buildings. You'll also find them on tree farms where they are used for picking cherries and other fruit that are too high up for workers to reach.
Lighting companies use Bucket Trucks to access lights in parking lots and other outside areas. Typically, a worker is in the bucket as it is hoisted into the air to reach the lights or the fixture where a light will be placed.
Uses for a Bucket Truck Doubling as a Crane
There are many uses for a Bucket Truck that's serving as a mobile Crane such as:
Tilt-up Construction

Roofing of large structures

Power Transmission

Wind Energy

HVAC

Transport of Material to Great Heights

Transport of Workers to Great Heights

Oil and Gas Industry Work
MJ Truck Nation
If you're in the market for a Crane or a Bucket Truck that can double as a Crane, be sure to check out MJ Truck Nation. With many commercial work trucks to choose from, you're going to love what we have available. We are also able to get what you want if you don't find it on our lot. We have on-site financing and a helpful team ready to serve you. Give us a call today and see what we can do for you 1-561-840-9800.