What to Look for in Your New Commercial Work Truck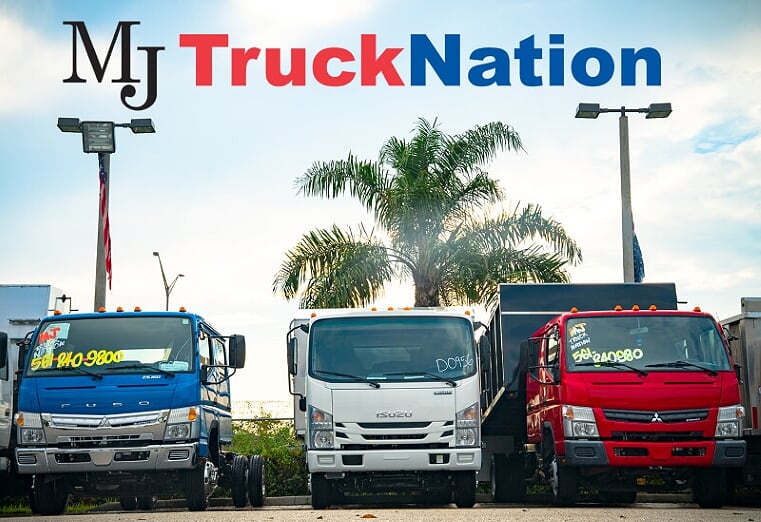 Regardless of whether you're shopping for a new or a used commercial work truck, there are some features you'll want to pay attention to. Your work truck shouldn't merely be a reliable vehicle – it should be your hauler, mobile office, toolbox, and maybe even recreational transport.
Requirements as a Work Truck
Serving as your work truck, you will need a vehicle that serves your purpose such as a Box Truck, Cement Mixer, Flatbed, Tow Truck, and so forth. Not only will you want it to run efficiently, but it should also be smooth to operate. If you constantly use the gate, a hydraulic lift is vital. It you tow with it, it should be equipped with high towing capacity so you never have to worry your load is too heavy.
Passengers
If you work solo, you can most likely get by without a crew cab. You'll save money on the initial cost and on fuel. But if you work with a crew or take your family with you, you'll need to get a crew cab. Some trucks offer crew cabs that fit up to seven people.
Tools
While you may be accustomed to tossing your tools in the bed of your truck, theft is on the rise. Tying them down doesn't even detour them. A built-in toolbox is a fine solution. Furthermore, having a built-in toolbox allows you to organize and secure he things you need on a regular basis and tuck away the tools you only need now and them. By doing a quick price check, you'll be able to access if you should opt for a work truck that comes equipped for tools or purchase one as an add-on later.
Size
The size of your truck will greatly determine the sticker price. It will also determine how much it continually costs you in fuel. You don't want to buy a commercial work truck that is too large because you'll spend a ton more money. But, if you get one that's too small for the work you'll be doing, you may lose money by turning jobs down or not being able to do work for yourself that you need to do.
Cab Size
A crew cab is a lifesaver when you have people riding with you. If you work solo or only have one helper, you can save on the price of your truck by going with a single cab. Single cabs are less expensive fuel-wise too.
Distance
The distance you travel every day is worth considering. In the event that you're putting heavy miles on your truck, you may want to consider a fuel-efficient work truck. There are other factors to consider too such as the fact that diesel trucks may save on fuel in the long run but diesel is typically more expensive at the pump.
Terrain
Does your work involve traveling over rough or rocky terrain? Do you live in a snowy or icy location? If so, you may want to get an all-wheel drive (AWD). If you don't, you can save money by opting out of that feature.
Hauling and Towing
If you move equipment, vehicles, or heavy items on a regular basis, you'll want to purchase a truck that's capable of moving them. If you haul more than your work truck is cut out for, you'll ruin it. Carefully consider what you'll use your truck for and if you won't be hauling or towing much, skip the steep overhead you'll pay initially and at the pump for those features.
Wheels
Wheels are basically the same drill as all the other features on a work truck. If you need the extra size, get it. If you don't, don't. Analyzing the terrain, you'll be most likely to encounter with your truck should determine if you need them high off the ground or not. While large tires cost more, needing them and not having them will mean you'll have flats and will be pouring money into buying tires.
Safety
Most new trucks and many older trucks come with standard safety features such as backup cameras, airbags, and parking guides. There are a myriad of other safety features you can order or add on if you feel they would benefit you.
MJ Truck Nation
At MJ Truck Nation, we have a wide assortment of commercial work vehicles. You'll find models in all different makes with a variety of features. Come on in or visit us online to see what options are available. We'll do all we can to put you behind the wheel of a new or used work vehicle today. Call – (561) 840-9800.