Set Up a Mobile Mechanic Workshop in a Box Truck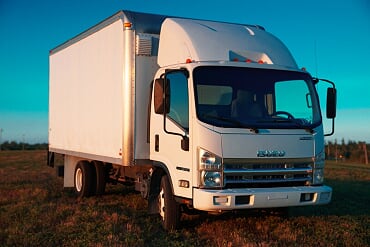 Are you think about taking your mechanic skills on the road? Zip Recruiter recently reported that vehicle mechanics make an average of $33 to $139 per hour, depending on work experience, dedication, skill, and location.
Wait a minute…did someone say LOCATION?
Taking it to the Streets
Location, location, location! Why wait for your customers to come to you when you can go directly to them, saving time, frustration, and money too?
What is a Mobile Mechanic on Wheels?
Mechanics who travel to the vehicle they are working on is a mobile mechanic on wheels. This type of mechanic is in high demand since many vehicles that are in need of repair don't run, they solve the problem of having to tow the broken vehicle in. Furthermore, many people get stuck on the side of the road when their vehicle breaks down so a mobile mechanic on wheels can be a lifesaver, literally.
Wheels for Your Mobile Workshop
Outfitting a Box Truck with a service body complete with all the tools and trimmings makes the ideal mobile workshop for on-the-road mechanics. You can carry the equipment and parts needed for your jobs like tools, tires, etc.
In order to pick the perfect Box Truck, you'll want to consider these factors:
Size.

Box Trucks come in different lengths, usually ranging between 10 and 26 feet. What size of a truck will best suit you? Buying one too large will cost more and you'll spend more in fuel too. Buying one that's too small will leave you cramped and may cause you to have to turn down larger jobs.

Brand.

Research Box Truck manufacturers and models. Most have a specialty such as Isuzu Box Trucks are recognized for being easy on your budget but tough…and comfortable too. Narrowing down the manufacturer you prefer will save you time when it's time to shop.

Customization.

You will need features the truck doesn't come with, no doubt. Installing electrical is one thing you might consider if you are going to be working with power tools. You may require extra lighting, storage for your tools and equipment, etc. If you are skilled in that area, you may customize your own Box Truck. If not, you'll need to turn to someone who is a pro in customization. In the event you plan to hire someone, it's a good idea to check with them before purchasing your Box Truck. There may be certain specifications they will recommend you to look for.
MJ TruckNation
If you are looking into a mobile mechanic workshop on wheels, we at MJ TruckNation are here to help. We are a trusted dealership you can count on for all your commercial work truck needs. We have a wide selection of new and used Box Trucks in names like Hino and Isuzu. If we don't have what you're looking for, we'll find it for you…guaranteed.
Call today and let's get you on the road – (561) 840-9800.