Hot Winter Jobs for Truck Owner-Operators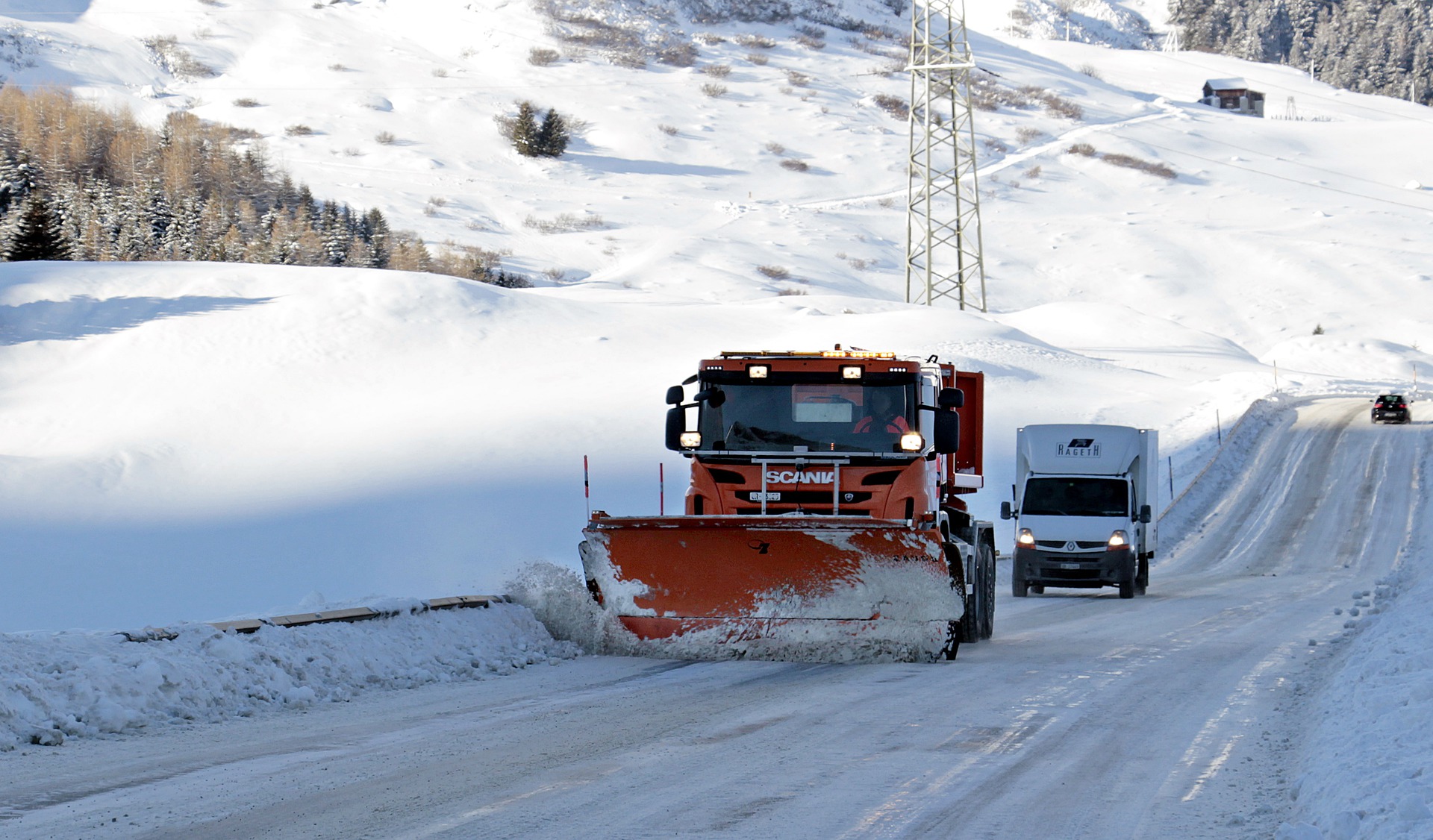 Winter's just around the bend and some commercial truck owners are anticipating the opportunity to make some good cold cash. Where some freeze up when it comes to the snow and ice that will be hitting cold climate regions soon, others are dreaming of a white winter.
"Let it snow, let it snow, let it snow," Mike Brownlee laughed. "I make my living off the white stuff, so the more, the better."
Mike began his snow removal business two years ago when his wife fell ill and his truck driving job with a national company was no longer possible. "I simply couldn't be away from home for weeks at a time," he explained.
Mike purchased a Dump Truck and converted it into a snow removal vehicle for minimal money and managed to drum up enough business in his home town of Plattsburg, New York. Then he bought another truck to customize and hired another driver. Soon he had a crew going and now services a 100-mile area.
"I'm blessed to be able to be able to stick around close to home so I can take care of my wife," Mike reflected. "Real blessed, to be honest."
Mike explained that when he set about with his new endeavor of snow removal, he had planned to buy a snowplow and be done with it. He quickly discovered that the price was way over his head so he decided to get creative. Through researching the subject, he learned he could customize a Dump Truck and get the job done for way less money. And that was exactly what he did.
At MJ TruckNation, we are experts at helping you customize a Dump Truck to fulfill your snow removal vehicle needs. We have a large array of both new and used Dump Trucks in brand names like Isuzu, Hino, and Fuso. We can assist you in choosing a snow and ice equipment customization package and will make sure your Snow Truck is built to last with quality parts that will last for years to come.
If you're not sure what you need in order to bring your dream Snow Dump Truck to life, we are happy to walk through your options with you. From the Dump Truck to the tires it drives on, we are with you – beginning to end.
At MJ TruckNation, we are on your side. We believe in earning your business every step of the way. Our sales team is friendly and helpful and our customer service crew are some of the most courteous you'll ever meet. Our services don't end when you drive off the lot. In fact, that's when it really all begins. We have one of the best on-site parts and service departments in the nation and we are always happy to keep our relationship with you going by answering any questions and addressing any concerns you have after the deal is sealed.
See for yourself what the MJ TruckNation difference is all about. You'll be glad you did! Call today – (561) 220-9992.