Work Trucks are Trending – Here's Why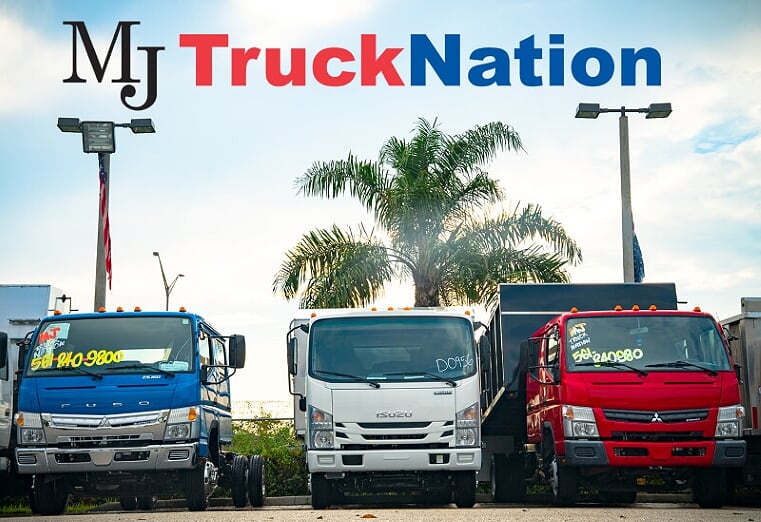 The past few years hasn't been an easy one where vehicle sales are concerned. Covid put a damper on importing vehicles and parts. Still, sales are up. Commercial work truck sales are up 11% from this time in 2020. Custom-fitted work trucks are soaring in sales too. So, what's the reason for the growth spurt?
Opportunity is knocking…that's what's up! Rarely before has there been such a time as this to grab hold of your dream.
If you are wanting to ditch your 9-5 and go into business for yourself, the time is now. Buyer demand is skyrocketing. Here's the stats:
Dry Freight. Dry Freight is up 275%. Grab yourself a Box Truck or Flatbed and get rolling. From transporting medical supplies to delivering water and groceries to stores across town or across the nation, Dry Freight is an industry you just can't lose out on. It is also said that Dry Freight is a gateway to a plethora of other driving jobs.
Refrigerated Freight. Up over 200%, Refrigerated Freight involves transporting cold things such as milk and even medicine. Refer vans are suffering from a drastically reduced inventory supply and Refer Trucks are taking over. If you have one or can get one, you can jump in and start raking in some cold cash right now.
Flatbed Trucks. Built to carry large, heavy, irregular sized loads, Flatbed Trucks owners are wide open to be hired out to transport goods of all types. From the busy oil and gas industries to supplying builders with material, Flatbed Truck jobs are hoping.
Moving Trucks. People are relocating in record numbers. When they move, they take their stuff with them. The moving industry has almost doubled recently. With a Box Truck of most any size, you can get a move on taking in some of the profit.
Lighting Truck. The lighting line of work is booming. Companies and corporations are always upgrading their lighting to save electricity. Lighting workers rely on Boom Trucks to lift them up to retrofit or install new lighting. If you have a Boom Truck and even the slightest bit of lighting and electrical experience, you can reach all new heights.
MJ TruckNation
Jump on the bandwagon and get rolling with a new business that can change your life. Set your own hours. Be your own boss. Simply choose a service to offer and get yourself a truck.
At MJ TruckNation, buying a new or used truck has never been simpler. We have an extensive inventory of all sizes and types of trucks. We are happy to assist you in finding the perfect commercial work truck to make your endeavor happen. With onsite financing, we can get you behind the wheel where other dealerships can't…or won't. Give us a call at 561-840-9800 and see what we can do for you.