10 Cool Refrigerated Truck Jobs
Get On the Road to Earning Quick Cold Cash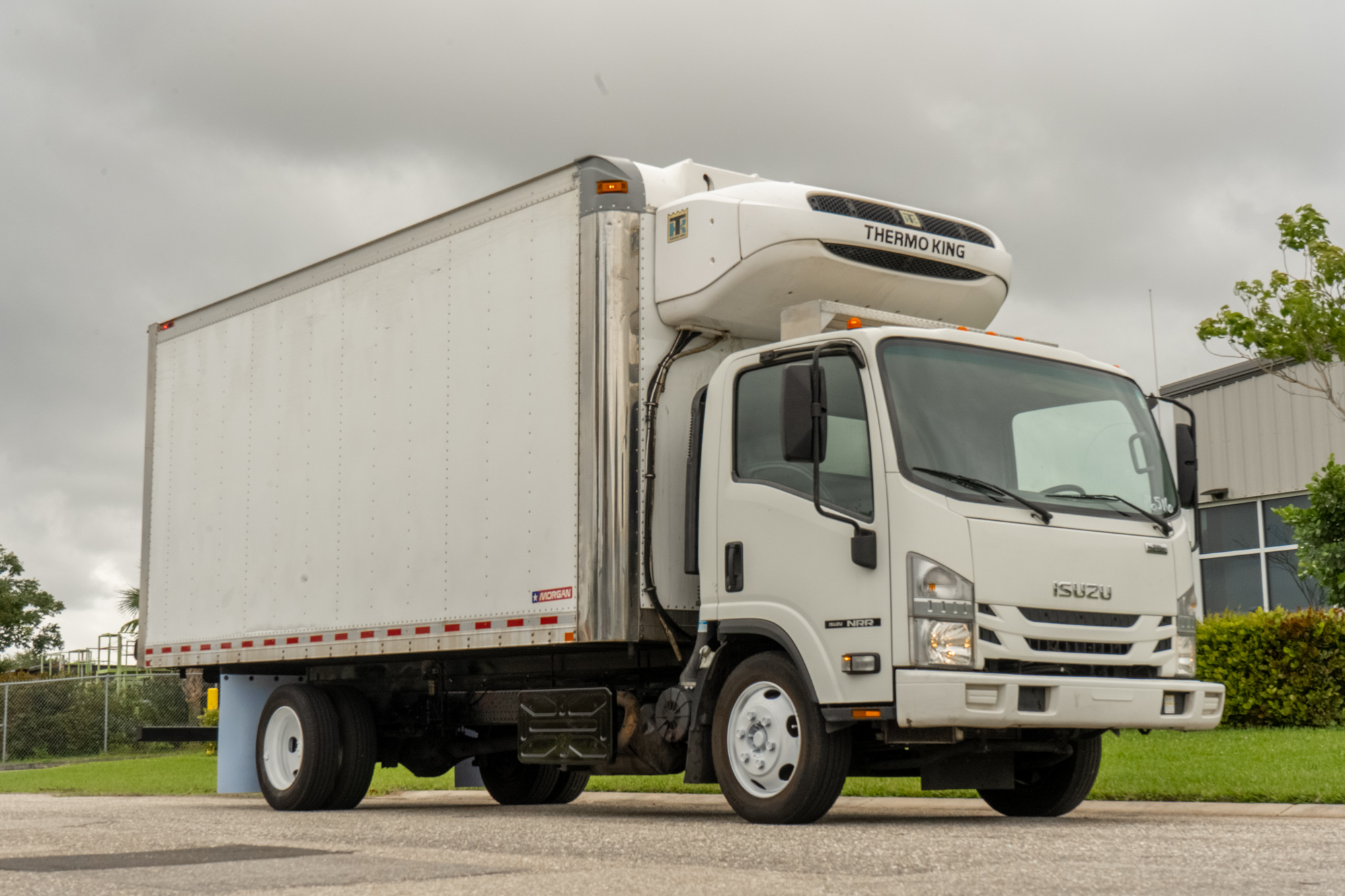 Refrigerated Trucks are not only cool to look at, they are fun to drive too.  Best of all, they are money-makers.  By investing in a Refrigerated Truck, you'll have a good selection of jobs to choose from.
What is a Refrigerated Truck?  Also called Reefer Trucks and Chiller Lorry, Refrigerated Trucks are made to carry freight that is perishable in special cooled compartments.
Here are our top 10 Refrigerated Truck Jobs:
Farm to Market. Farmers who grow large crops often don't want to take time out of the planting and harvesting to deal with getting their produce to market.  They also don't want to spend money on a Reefer Truck.  So, they hire drivers from Refrigerated Trucks to do the job for them.
Frozen Food Sales. You probably been approached by a frozen food salesman who is selling meat products or frozen dinners.  Many own their own Refrigerated Trucks and not only make money delivering the goods, they make a commission on the sales too.
Ice Cream Delivery. How awesome would it be to drive an ice cream truck?  Whether you drive around and sell your own cream or transport for an ice cream company, it's a job that makes everyone happy. 
Grocery Store Delivery. Some Reefer Truck drivers make a living by driving for a specific grocery store or grocery store chain or, transport for a company that supplies refrigerated goods to grocery stores.  Usually, the job entails assisting the store employees with getting the items into the store which, of course, is included in the tab.
Restaurant Delivery. Restaurants have to get their refrigerated items from somewhere so they depend on truck drivers to deliver them at the perfect specified temperature.  You can deliver to one restaurant or to a number of them.  You may even get hired to drive for a chain. 
Beer Delivery. You can't drink the suds while driving, but there's always after work to look forward to.  A lot of Reefer Truck drivers deliver beer to grocery stores, liquor stores, restaurants, and bars.  Nothing puts a smile on faces like seeing a truck with their favorite cans and bottles pulling up. 
Cold Drink Delivery. Some sodas and other beverages are delivered to stores and restaurants chilled.  Milk is too.  You can deliver local or take to the highway and travel long haul.
Fish Delivery. For sure fish can't get below safe temperatures.  Someone has to deliver fish to fish markets, grocery stores, and restaurants.  Might as well be you who dives into the profits.
Special Delivery. You'd find it hard to believe all the special items that are delivered by Refrigerated Trucks.  From ice sculptures to fruit bouquets, some things just call for Reefer Truck services. 
Medical Delivery. The Red Cross is one organization that depends on the use of Refrigerated Trucks, but there are plenty of others too – some private and some public.  Individuals often contract work within the medical field to get blood, organs, and medicine to a destination fully chilled to their temperature specifications.
What MJ TruckNation has to Offer
Are you ready to take the plunge into a new career with a Refrigerated Truck?  If so, at MJ TruckNation, we can help.  We have cool deals on new and used Refrigerated Trucks and even have financing on-site.  Give us a call at (561) 220-9992.