Boom Lift Trucks vs. Towable Lifts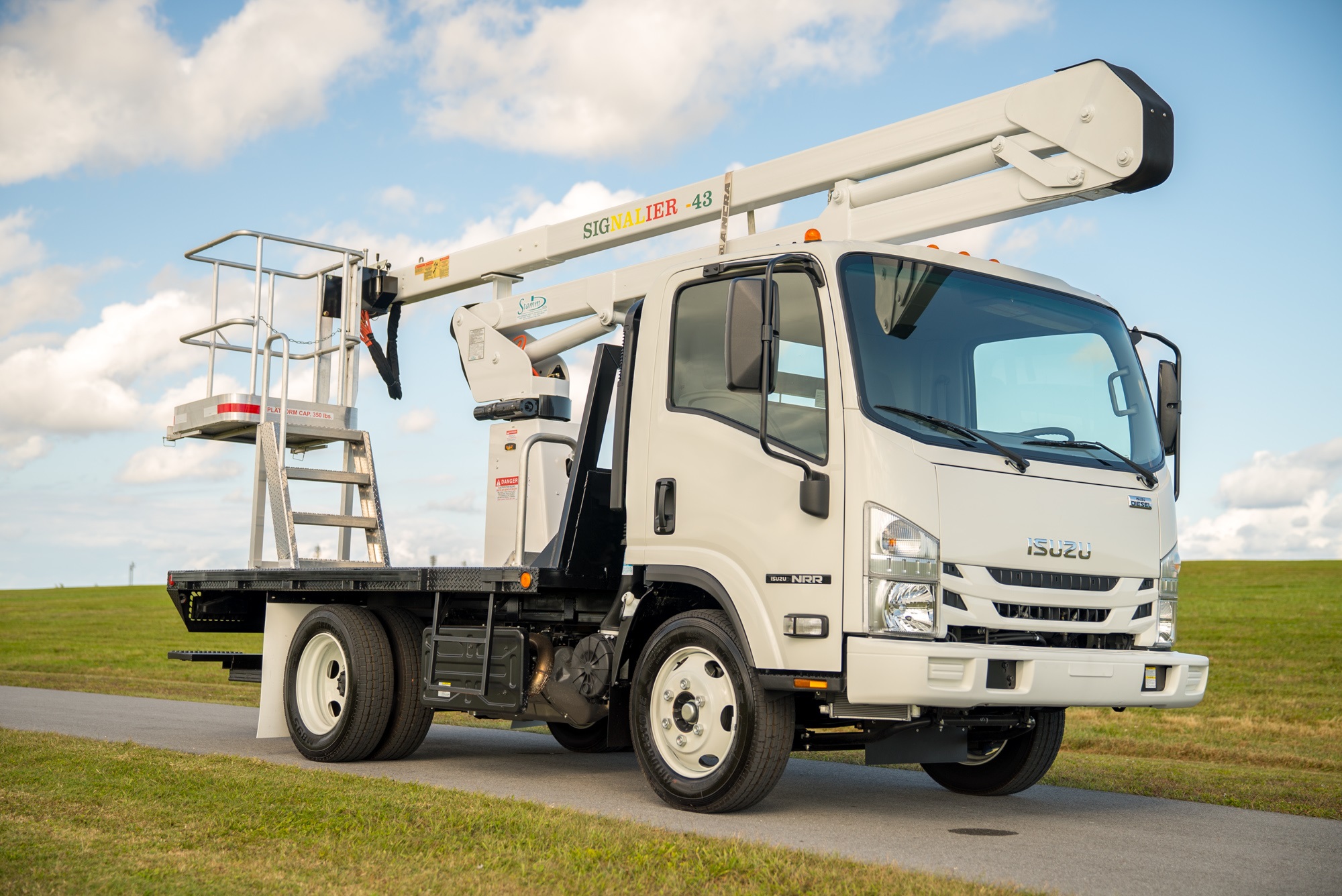 If you have a business that requires the use of a lift, you've no doubt struggled with the decision of whether you should invest in a Boom Lift Truck or opt for a Towable Lift. The choice is a tricky one that's not cut-and-dry for everyone. You'll need to consider some important factors in order to ultimately decide what type of Aerial Work Platform (AWP) is the best fit for your business is.
What is a Lift Truck?
A Boom Lift Truck, also known as a Boom Truck, Bucket Truck, and Cherry Picker, is a vehicle that is equipped with a maneuverable aerial vertical boom. It has a cage or open bucket at the end of the apparatus from which a worker can perform a job such as trimming a tree, changing out lighting, repairing electrical lines, or any other duty that requires reaching extended heights.
What is a Towable Lift?
A Towable Lift Truck contains the Boom, also known as the Cherry Picker, Basket Crane, or Hydra-ladder, but it is not drivable. Instead, it is situated on a trailer that is pulled behind a vehicle. Towable Lifts can be rented or purchased.
Who Uses a Lift?
Many service companies require the use of Aerial Work Platforms, like Boom Trucks and Portable Lifts. Tree service companies use them to prune limbs. Electrical companies often need them to reach electric lines. Lighting companies use them to change out or install lights in parking lots. Any business that needs to access an area that is too high for a ladder to reach or where a ladder isn't practical to work off of will need to employ the use of an Aerial Lift.
Boom Truck vs. Towable Lift: Which Performs Best?
When an Aerial Lift is part of your vehicle, there are definite advantages. It is easier to maneuver across rough terrain without jack-knifing or bouncing about. But, Boom Trucks are an expense. If you don't require the use of a Lift very often, you may come out better just renting a Towable Lift. If your business is one that uses one frequently, however, you investing in a Boom Lift Truck may very well be your best bet.
Still Up in the Air?
Sometimes, the best way to decide if you should purchase a Boom Lift Truck for your business or not is to check them out. Take a look at what is available and how it would benefit your business.
At MJ TruckNation, we have a nice selection of Aerial Lift Trucks. We have rock bottom prices on all the best models. Since we have on-site financing, we are able to get you in a Truck when other Commercial Vehicle Dealerships can't.
MJ TruckNation is located in South Florida but if you aren't in the area, don't worry. We deliver! We'll bring your new or used Bucket Truck straight to you. That's just one of the many ways we go the extra mile for our customers.
Reach out today and find out what we can do for you – (561) 220-9992.