Commercial Work Truck Fall Safety Tips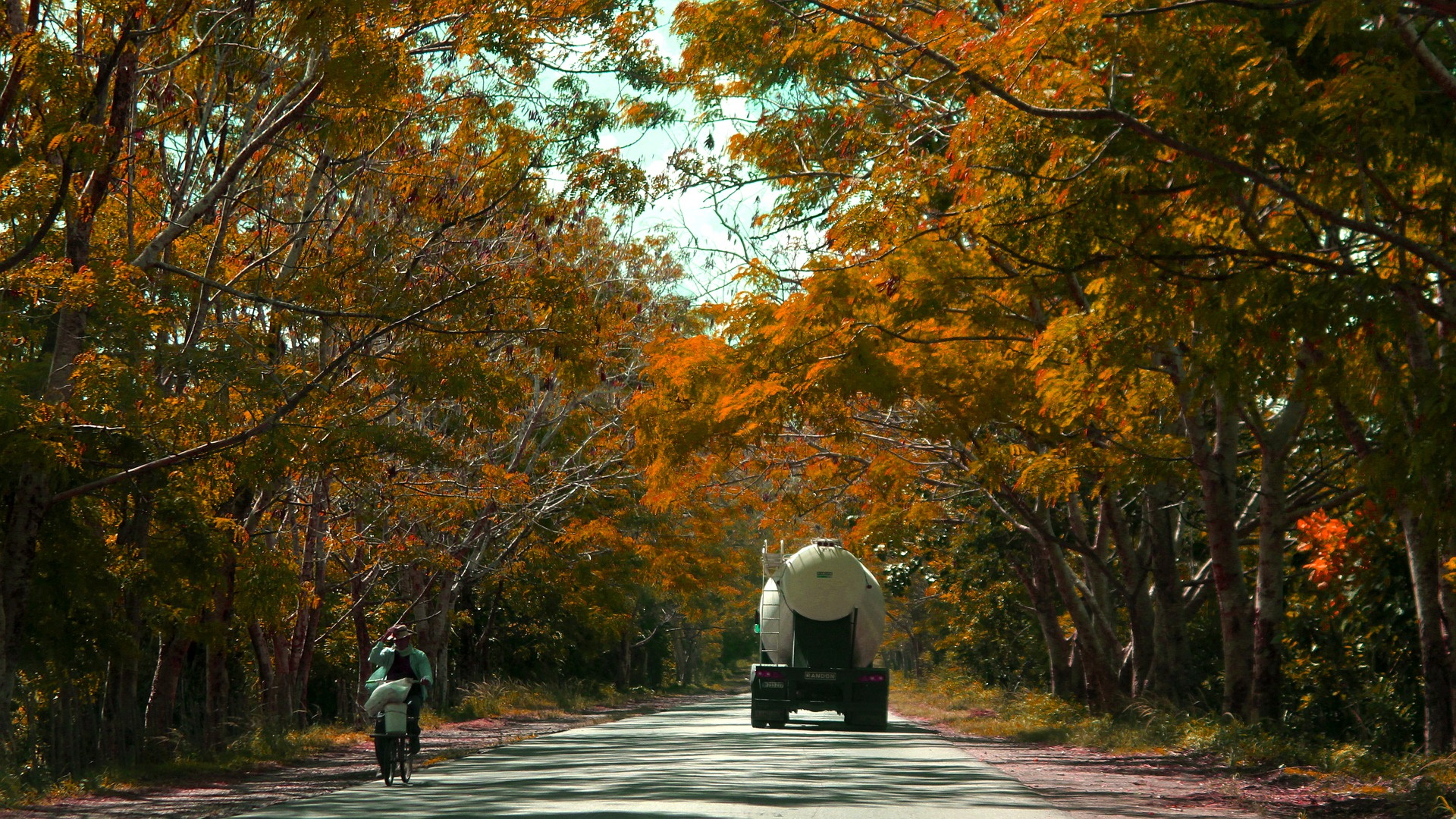 Autumn is here in all its glory and tourists are out in droves taking in the fall foliage and enjoying the cooler temperatures. If you make your living in a commercial work truck, beware. Along with watching out for rubberneckers, there are some other things to look out for too.
The Issues Leaves Leave
Most drivers don't realize that the beautiful leaves they are trucking through on the road pose huge hazards. They become very slick when exposed to rain or snow and can make it virtually impossible to stop, sending you hydroplaning down the highway. Leaves can also collect on the underside of your truck which can clog your exhaustion.
Harvest Season
Fall marks harvest season for many crops so you need to beware that farmers all across the nation are taking to the roads with yummy goods like pumpkins and squash. Many of them are going very slow, posing a hazard to commercial truck drivers who aren't watching out. Only pass a tractor, truck, or combine if there is no traffic present. While practicing patience when you're stuck behind a farm vehicle isn't always pleasant, neither is getting into a wreck.
Holiday Season
Along with grocery stores loading up on food for Thanksgiving, retailers are scrambling to get Christmas items on the shelves. The interstates and highways are getting busy so be as cautious as you can be and drive defensively so you are prepared for anything.
Shorter Daylight Hours
In the fall, the sunset is earlier every day. The lack of sunlight means you'll be traveling in the dark more and it's no secret that nighttime driving is more dangerous. That means you need to drive slower and keep more gap between you and the vehicle in front of you.
Be sure to keep your headlights operational and in tip-top condition so they are pointed in the optimal direction to see what lies ahead and that they are not a hindrance to other drivers.
Early Winter Weather
Winter weather hits in autumn in many parts of the country. You are likely to run into snow in October if you're traveling in the Rockies or up north. Be sure to be prepared with snow tires, antifreeze, and all other protective gear and always check for weather updates and carry a blanket in your work truck.
Give your truck an early winterizing if possible, even if you live in a state where warmer weather is the norm because one thing is always true about fall…you never know what might happen.
MJ TruckNation
At MJ TruckNation, we are here to serve you – winter, summer, spring, and fall. We have a large selection of new and used commercial work trucks and offer in-house financing. We also have an excellent service and parts department that can help make sure your vehicle is ready for the cold months ahead.
Give us a call today and see what we can do for you – (561) 840-9800.