Dump Truck Snow Control: Hot Winter Jobs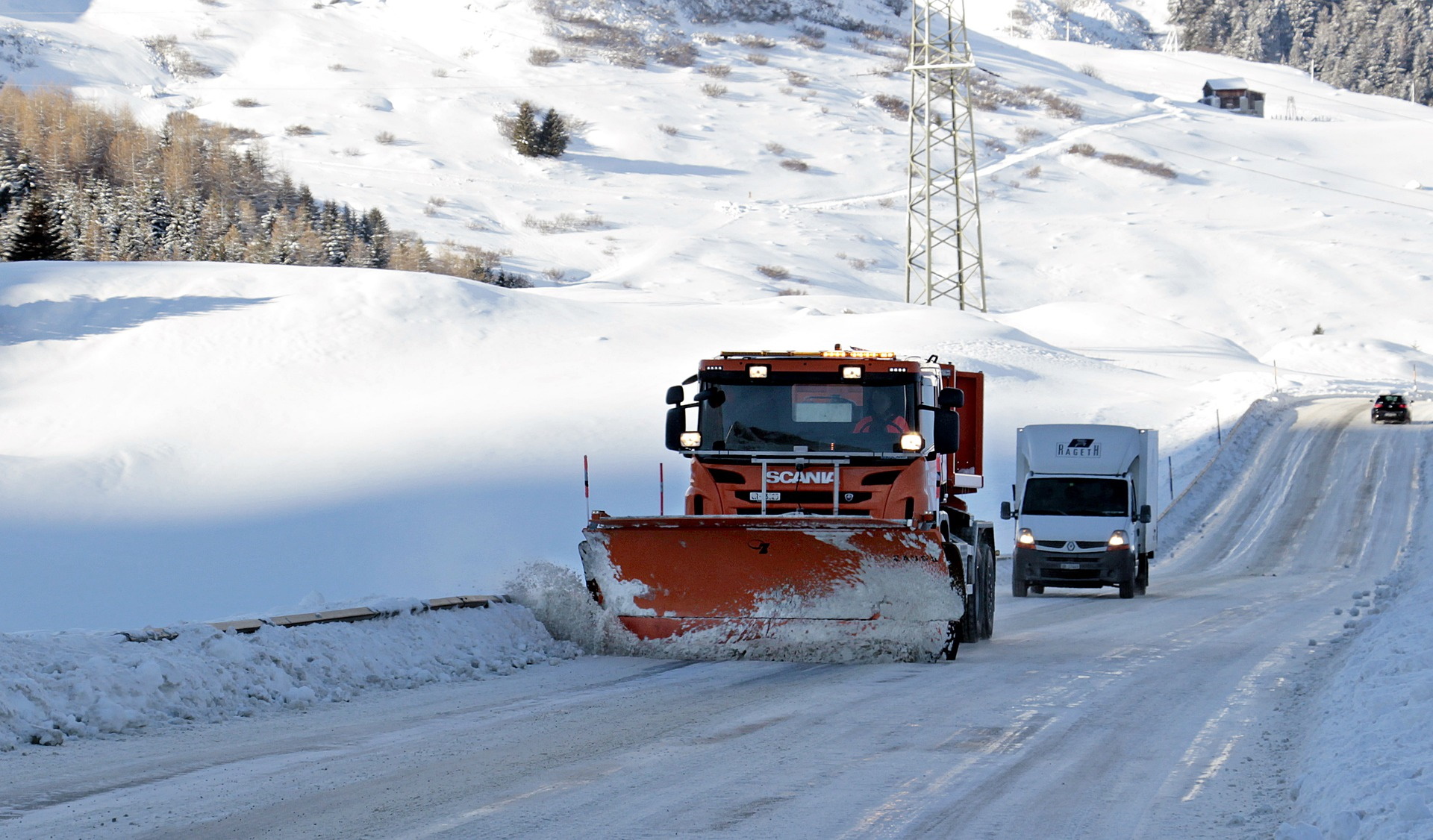 Soon it will be snowing in many parts of the country and snow control will be in hot demand. If you are looking for a way to make some cold cash this winter, you're in luck. With a Dump Truck a salt spreader, and a few supplies, you can be on your way to earning a lucrative living. It's a smart addition to your snow removal business or makes a great stand-alone option as well.
What is a Salt Spreader?
A salt spreader device distributes salt on the road. It attaches to the rear end of a Dump Truck where it dispenses salt as the truck moves. The operator of the Dump Truck typically uses a sodium chloride-based rock salt to do the job. Other options include magnesium chloride, potassium chloride, or calcium chloride.
Salt spreaders spread salt onto accumulations of snow in order to de-ice it. Contrary to popular belief, the salt is not intended to melt the snow, but it prevents it from sticking to the pavement. Since it can prove difficult to remove ice from the pavement, salt is used to break the bond that binds ice with the road.
How a Salt Spreader Goes On a Dump Truck
A salt spreader is mounted on a Dump Truck through a fairly simple process. You can mount it yourself or have it professionally done. The spreader goes on the tailgate. There are a number of models to choose from when it comes to salt spreaders so the exact installation instructions will vary. Be sure to go by the specific specs of your Dump Truck when picking a spreader.
Benefits of a Salt Spreader
Adding a salt spreader to your Dump Truck gives you a great start to a snow removal business or you can simply specialize in salt spreading alone. Spreaders are versatile. They save time and money because spreading salt by hand is very time-consuming and impossible in some locations and in huge volumes. Salt spreaders are very efficient too. They cover a lot of ground very thoroughly. They are also the ultimate solution to dealing with freezing rain.
Tips for Choosing a Salt Spreader
It's imperative to select the right salt spreader if you are planning to do the job for a profit. That means you'll want to pick the correct weight and size for your Dump Truck. Be sure your vehicle is capable of hauling the spreader even in harsh conditions.
It's also important to choose the ideal capacity. You don't want to have to turn down jobs because your salt spreader can't handle a job and then again, you don't want to pay for a spreader that is more than you need.
Don't skimp when it comes to your salt spreader. If you do, you'll pay the price later.
MJ TruckNation
At MJ TruckNation, we are here to serve you. We have a nice selection of new and used Dump Trucks in top-notch manufacturer models such as Isuzu. We look forward to helping get you behind the wheel of a Dump Truck so you can start salting snow right away. Give us a call and see what we can do for you – (561) 840-9800.