It Happens…Tighten Up Your Truck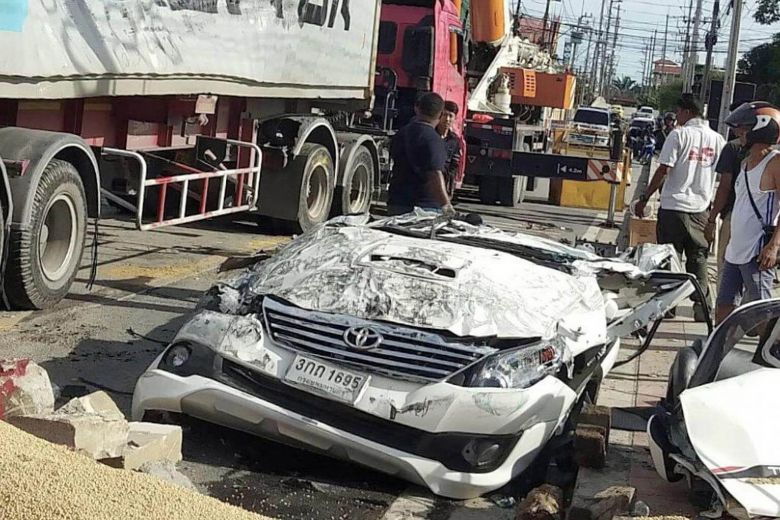 An alarming 500,000 accidents are estimated to occur
annually involving 18-wheeler trucks on American highways. Of those, around 5,000 fatalities result. Coupled with driver error, mechanical failures were a leading cause of the wrecks with twenty-seven percent of the trucks being found to have brake issues with engine problems and lighting system failures being close contending culprits as well.
The fact of the matter is that every time you get behind the wheel of a Commercial Vehicle, you are not only taking your life into your hands but the life of others on the road too. Driving in a safe truck just makes sense.
Reasons Truckers Take Risks
Truck drivers are known to be among the most stand-up individuals in the nation. Sure, some may be a little rough around the gills – they cuss up a storm, sometimes go a notch or two above the speed limit, or bend an elbow on their days off. But, they are also known for rallying together to collect toys for children at Christmas and to support one another when hardships, like cancer, strike fellow truckers.
So…why do truckers drive compromised trucks, risking the lives of themselves and others? According to CNN, the median annual wage of a privately owned fleet truck driver is $73,000 and the typical median salary for all truckers is about $40,000. Truck drivers are in demand and more are joining the force every day. But, there is something many don't take into account – the true costs of operating a truck.
"Operating a commercial truck can be incredibly expensive," stated Marc Fleetwood, an independent truck driver in Oklahoma. "It can cost as much as $150,000 a year and even more with 39% of the return going towards fuel and all the other expenses on the road."
Truck maintenance and repairs are reported to average around %15,000 yearly. Wiring, alternators, brake repairs, replacement of air and line hoses, and tires are some of the most common expenses truckers face. Tires along run in the neighborhood of $4000 annually.
What happens if a driver is forced to decide whether to put food on his family's table or have maintenance done on the truck? That's when repairs and upkeep often get put on the shelf until a better financial time. Then, it happens…a tire blows, the electrical wiring fails, or the engine gives out. It's like an impending earthquake that finally shakes the ground beneath you. And you are sinking…fast.
Truck defects are not only expensive, but they are also dangerous. What do you do though? You can't squeeze blood out of a turnip. So, the cycle continues and everyone is at risk.
MJ TruckNation's Solution
At MJ TruckNation, we go the extra mile to solve problems for truckers. We have a Parts and Service department at the dealership to ensure you never have to take chances. With a wide range of services, including computerized engine and transmission diagnosis and repair, DOT inspections, and preventative maintenance, we do our best to get you in and back on the road as quickly as possible.
We also know finances are often an issue. Our on-site financing department is standing by to help if you don't have the cash on hand to cover your repairs. We also make it easy for you to get in a new or used Commercial Truck so you don't have to keep sinking money into your current one.
If you don't live in the South Florida area, don't worry. We deliver! Contact us today and see what we can do for you – (561) 220-9992.