First All-Electric Bucket Truck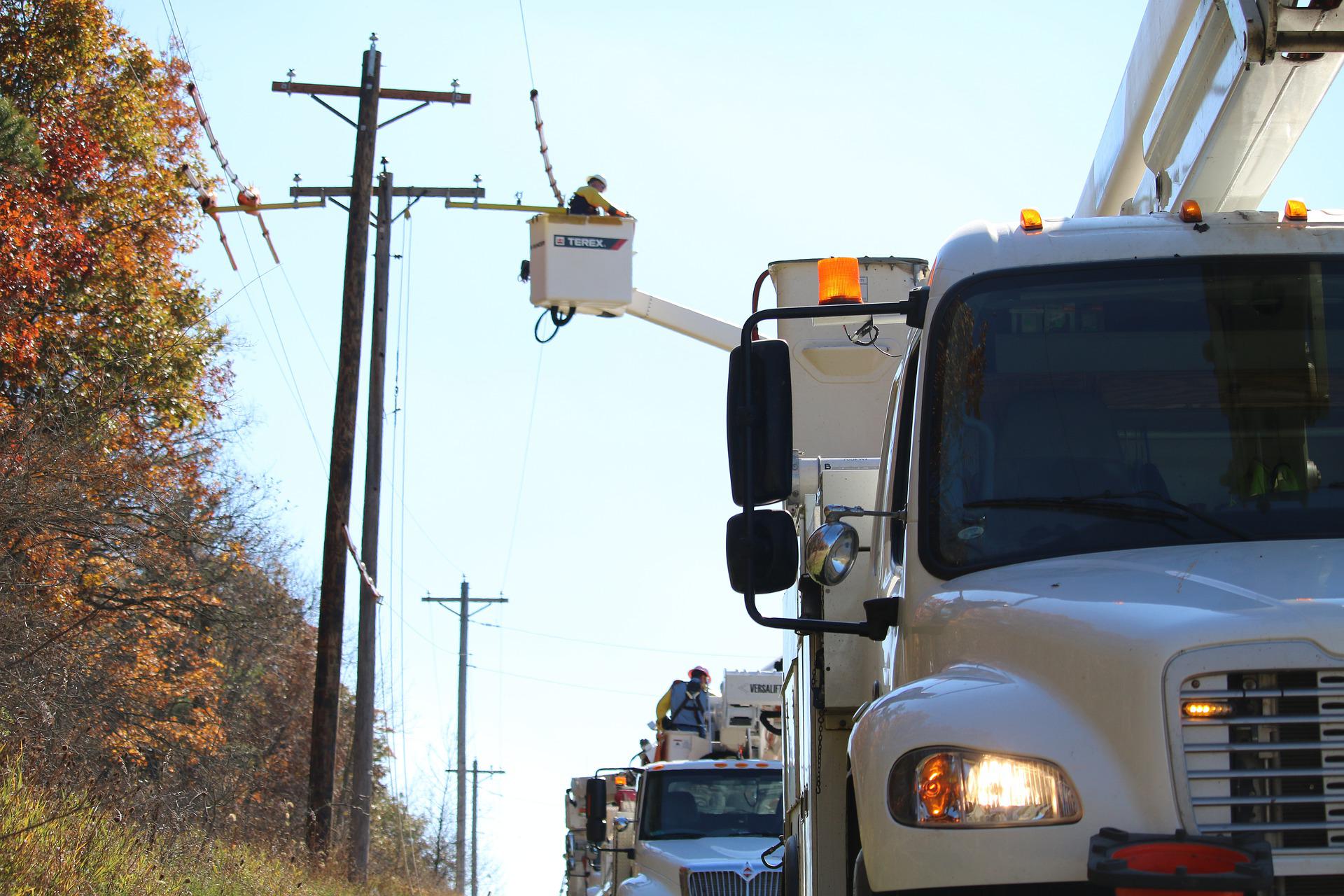 Vehicles are trending towards going all electric. The first ever all-electric Bucket Truck just hit the market this month. Is it for you?
The Terex Optima 55 ft Aerial International eMV Series from Navistar is out. It is totally electric, sports a 6-7 Class medium-duty 33,000 GVW chassis, and is powered by the HyPower SmartPTO by Viatec.
The Terex all-electric Commercial Work Truck began shipping to customers this month. It is the most technologically advanced electric bucket truck to date. The project brought SmartPTO technology together with the International electric chassis for a match made in heaven…or not.
Terex Facing Common Problems with EVs
Although the Bucket Truck is two years ahead of schedule and is to be utilized by electric utilities, not everything is optimal with the Optima. There are still many challenges with electric vehicles, partly due to the concept being in its initial years. Lack of enough charging stations is one of the biggest concerns.
Another problem is that when something goes array at charging stations, there aren't many who are trained to diagnose and fix the issue. This can lead to stalled vehicles which certainly can pose problems when workers are at the helm of the trucks.
Yet another drawback for all-electric vehicles is what is being called "range anxiety". Range anxiety takes place when the driver of an electric vehicle lives in fear of being stranded due to lack of charging sources. For those using the EV for work purposes, the stress also faring they may not be able to service customers or perform their duties and therefore, finances become an issue.
While issues are being ironed out, some are holding back on jumping on the EV bandwagon. Others are committed to finding solutions because they feel the positives outweigh the negatives.
Sustainability is one of the main advantages electric vehicles have over fueled ones. The Terex boasts an impressive zero emissions. Many utility companies have the goal of being equipped with 50% electrification by 2025 and 100% by 2030. The Terex Optima is helping those companies meet their goals.
More About the Terex Optima
The all-electric Terex Optima has a 55-foot aerial device that is powered by the HyPower SmartPTO by Viatec which is responsible for providing all the hydraulic functions such as the boom and differ that are operated by the flip of a switch. The vehicle is equipped to accommodate a 60-foot working height, suitable for electric distribution line work. It has a 135-mile driving range. It is capable of driving 135 miles on a single charge, the amount typically needed in a full workday. Maximum power is around 335 horsepower.
MJ Truck Nation
At MJ Truck Nation, we are always keeping up with the new trends in electrical vehicles and in all other realms. We are here to meet your needs with top quality medium-duty work trucks. With on-site financing and service and parts, we are proud to serve you. Give us a call and see what we can do for you – (561) 840-9800.