Five Things to Check Out When Buying a Used Dump Truck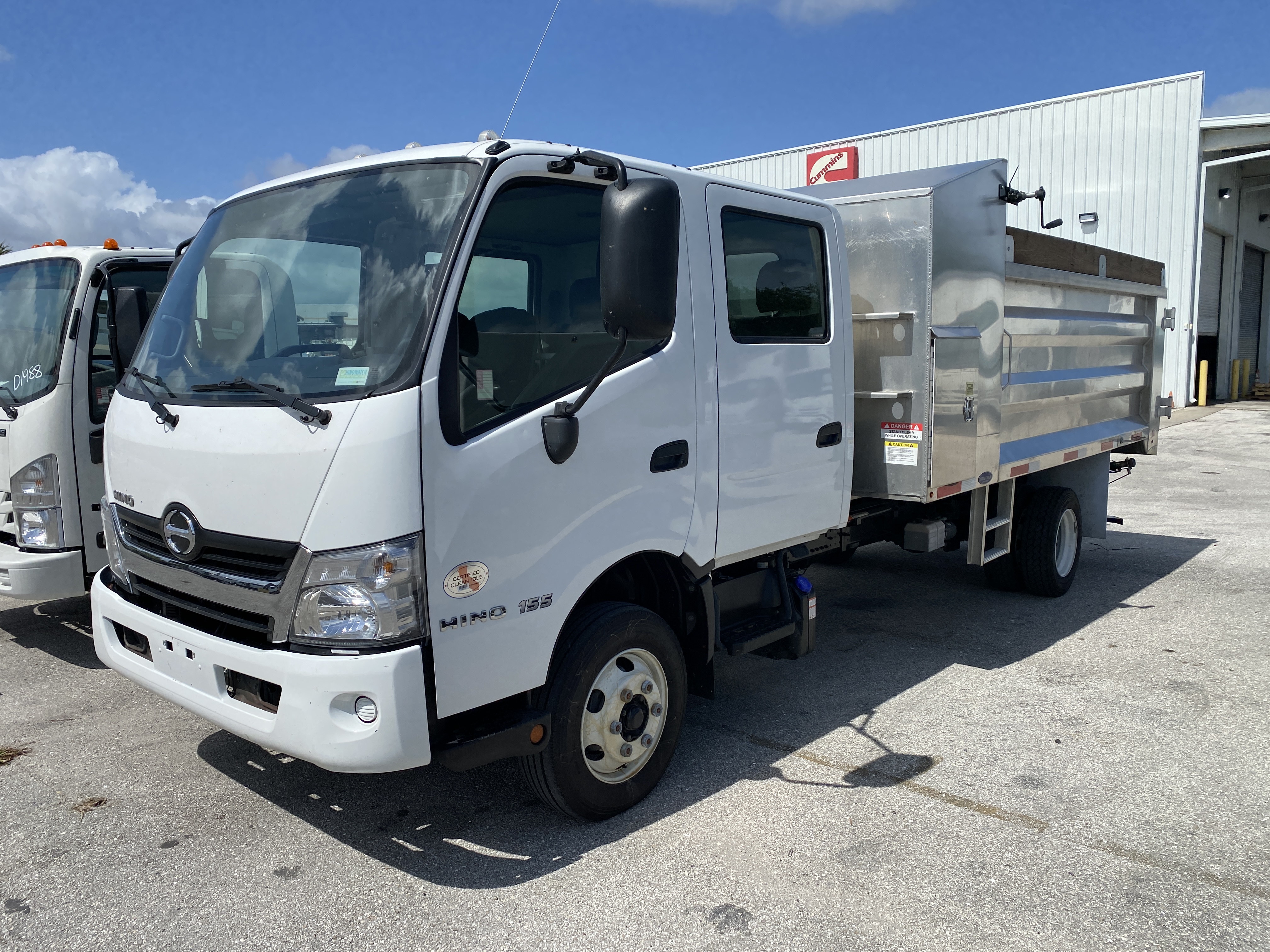 Got your eye on a used Dump Truck? Buying a used work truck can be a smart way to go, especially if you're not exactly loaded up on cash right. To ensure you don't end up getting ripped off though, here are five important things you should look for when buying a used Dump Truck:
Engine –

If your engine isn't good, well…there's a problem. You're not going to get very far in your Dump Truck. Unless you are a mechanic or know a lot about heavy equipment, it is always best to have a professional mechanic or knowledgeable operator inspect the engine of the truck you're considering.

Dump Trucks come in all different makes like Isuzu, Hino, and Kenworth.

It's wise to find a mechanic that specializes in working on the exact model you are looking for because engines do vary a lot.
Body, dump, and tires —

Some other things you'll want to inspect are the body, dump, and tires. In the body, look for any major repairs you see it needs as well as dents, cracks, and rust.

The dump box and the liner should be checked for any kind of damage or anything that looks "off". Take note if the dump is made of aluminum or steel and inspect accordingly. Keep in mind if you get a truck with an aluminum dump, it will be lighter weight so you'll save on fuel. But, if the work you will be doing involves heavy material or will consist of rubble or oversized material, stell may be the best option because it's stronger.

Tires should have even wear on their treads. If the tread wear and tear is uneven, it may be an indication of an alignment issue.

Frames rails and axles —

Closely inspect the frame rails for any bowing or sagging because if present, the truck may have been continuously overloaded which is not a good sign. In the event that there is an upward bowing or upward bend, the truck's operator may have been driving with an upright, loaded box which isn't bad as long as it wasn't overloaded.

The push axles are located in front of the driving tandem and the tag axles are the lift axles that are behind the driving tandem.

Lift axles are responsible for spreading the weight of the load out among the multiple axles according to state regulations. There are also steerable lift axles that help the operator navigate turns. Check for any unusual wear and tear. You may also want to invest in a mechanic who can further investigate each of the axles to make sure they are in good working conditions.

Cab —

The cab of your potential Dump Truck is ultra-important to inspect. Look at the mileage on the odometer. Start the engine up and check out the gages, lights, and signals to make sure they're working. Is the interior in good condition? See if the transmission is automatic or standard and make sure that is the option you want. Take the truck for a test drive and as you drive it, make sure everything in the cab is up to par. You will want to lift and maneuver the dump box too.

Hydraulic lift cylinder and components —

Dump Trucks come in double ram, single ram, and scissor dump box lifting so you'll want to see which your perspective truck is equipped with and that it suits your needs. Check out the reservoir tank for any signs of leaking fluid and see if there are any dents, cracks, or leaks in the cylinders and rods.
MJ TruckNation
At MJ TruckNation, we are on your side. We have a good variety of Dump Trucks at our dealership in makes such as Isuzu and Hino. We are happy to help you find the truck that's a perfect fit for you and if we don't have it, we'll get it. With in-house financing, we are sure to get you in a used Dump Truck today. Oh, and…we also deliver if you're not in the South Florida area. Give us a call today – (561) 840-9800.