Get Started On a New Day Job in a New Day Cab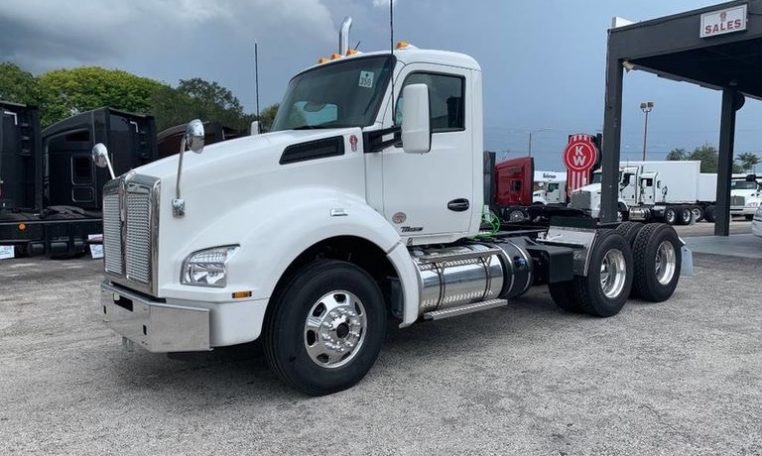 Are you thinking about quitting your day job for a better day job – like maybe the kind that's done done out of a Day Cab? If the numbers just in from the Bureau of Labor Statistics are any indication, you might just be making the best decision of your life.
The recent Corona-19 pandemic was proof that no matter what the economy has in store, there will always be a need for truck drivers. Even drivers whose main transport and delivery jobs were interrupted were, in many cases, able to switch over to deliver essential goods.
Preliminary numbers announced by the Bureau of Labor Statistics state disclose that trucking jobs were only down slightly in March which was one of the toughest months in the COVID-19 catastrophe. Many other industries suffered huge job losses.
Advantages of Truck Driving
With such encouraging numbers during a crisis, one can only imagine the possibilities when the economy is back up and kicking. A huge plus about driving a truck independently is that drivers are able to "not put all their eggs in one basket", meaning they can go where the money is, like those who shifted over to delivering essential goods recently did.
Day Cabs come in a variety of makes and models as do all trucks, semis, and trailers. The type of truck you choose should be based upon what purpose you wish for it to serve.
Do you want to deliver goods, like transporting for a grocery store? Or, do you have a specialty service in mind that would require a refrigerated truck or open trailer? Maybe you intend to transport cars. Whatever duty or duties your truck will be expected to handle should be carefully considered prior to picking your truck unless you want to flip the scenario and secure your truck and then figure out what jobs it can do. The choice is yours and there are a lot of lucrative options out there.
Big Benefits of Owning a Day Cab
A Day Cab is also known as a truck, semi-truck, semi-tractor, or big rig that has tandem or single drive axles but does not include a sleeper set-up. A Day Cab is ideal for truck drivers who work locally and go home at night or who don't mind staying in a motel when on the road. Because the truck is lighter weight, it can handle a larger load. Typically, Day Cab Trucks get better gas mileage than their counterparts with sleeping compartments. Plus, it is more affordable as well.
MJ TruckNation
If you are considering investing in a Day Cab, be sure to hook up with the good folks at MJ TruckNation. We have Day Cabs on location, like the 2020 Kenworth T880. You'll find MJ TruckNation's prices are rock-bottom and the customer service can't be beaten. Give us a call and see what we can do for you – (561) 220-9992.