Hot Tips to Help Truckers Gear Up for a Safe Winter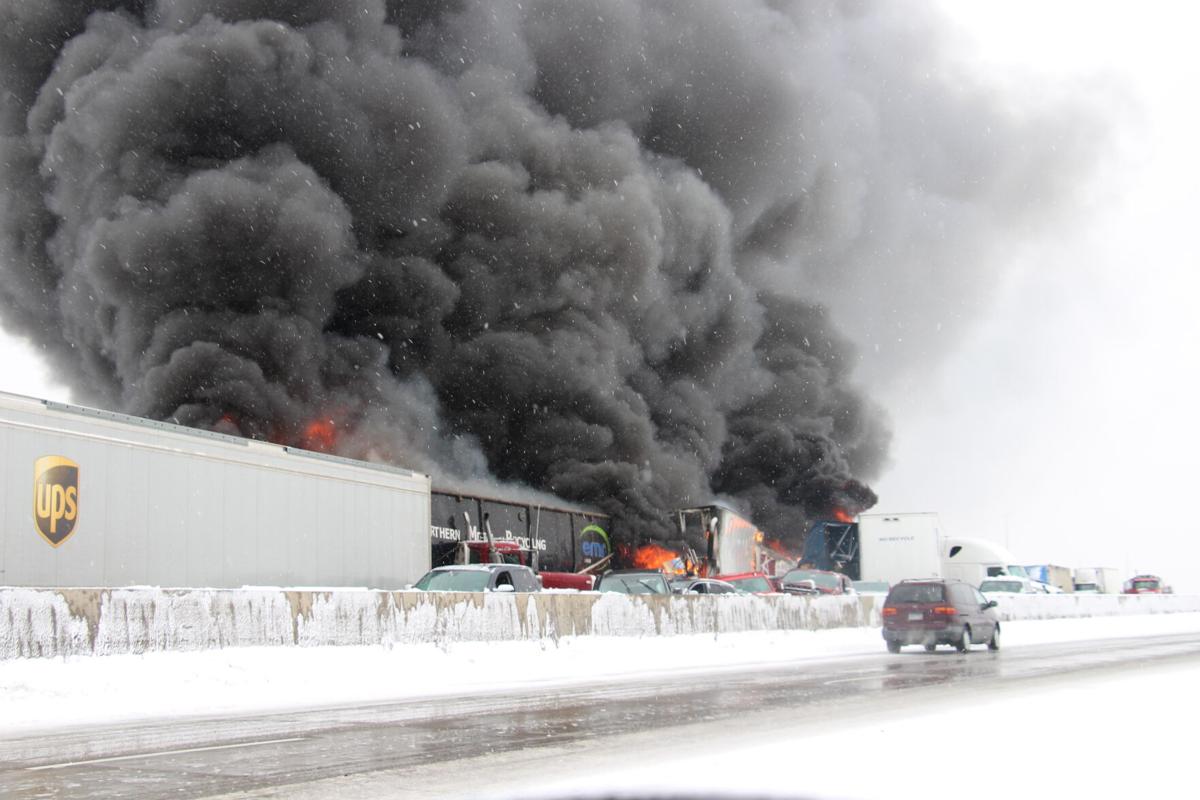 While winter has barely touched some of the United States, like in Texas where is been hovering in the 80s, it's barreling in at full force in places like Colorado, Utah, the Great Lakes states where it's sending some truckers into a tailspin, literally.
"The most difficult adjustment is for long haul truck drivers who go from great road conditions to sudden hazardous ones due to snow and ice that seems to appear out of nowhere," Tom Bernard, owner of a trucking outfit in Northern California commented.
So far this season, hundreds of wrecks involving wintery road conditions have taken a heavy toll on truckers. On November 12 in Monticello, Michigan, I-94 was shut down in both directions following a multi-car pileup. A crashed semi-truck was the source of billowing thick black smoke that blanketed the air. Prior to the accident, a sudden "freak" snow squall warning was issued by the National Weather Service. The squall was blamed for the wreck that involved over twenty vehicles. Nine people were taken to the hospital.
Just one day after the Monticello incident, on Friday the 13th, a severe winter storm caused multiple truck slide-offs on I-94 in Oregon. The road was shut down until the scene could be cleared.
Countless snowy weather-related semi crashes have happened across the nation recently. And…winter hasn't even officially begun yet!
Here are some tips to help truckers drive safer during the impending snowy season:
Slow down. Although it doesn't take a rocket scientist to know that icy and snowy hazards are compounded by speed, trucking jobs often demand a rigid schedule which tempts many to drive with a lead foot, despite the danger. But, easing up on the gas pedal can ultimately save time…and lives.

Snow ready. Go through a thorough check of all the things you need in winter weather. From ice melt and defogger for the windows to flares and blankets, be certain your truck is snow and ice worthy.

Maintenance. Be sure your tires are fit for the ice and snow. Carry snow chains and use them when needed or required. Tending to mechanical issues sooner rather than later can keep you from having to pull over beside the road, presenting a dangerous scenario when the roads are bad.

Brush up. Review all the things you learned about driving in snow and on icy roads. "Out of sight, out of mind," rings true all too many times. It's easy to forget how dangerous winter driving can be after a season of sun. If you need a reminder, take a look at some of the recent truck wrecks caused by wintery weather conditions.

Adjustments. Snowy conditions warrant a close check on all precautionary measures, like making sure your mirrors are properly adjusted. Snow and wind can knock them out of whack, so recheck them each time you stop to fuel up.

Spray. Be aware that when you are driving through slush, you are spraying the vehicles behind you. You are at risk for a rear-end collision. To help cut down on spray, check your mud flaps to be sure they are intact and are operating properly.

Got your ears on? Stay informed about weather conditions by keeping up with the National Weather Service's forecasts and warnings. Sudden changes in weather, such as snow squalls and flash flooding, are a common cause of trucking accidents.

Truck condition. If your truck is out of date, consider upgrading. Old trucks can be problematic, especially in the winter months. Truck trouble is one of the leading culprits in snowy weather. When you have to pull over, the snow can make it difficult to be seen. Plus, slick streets are hard to stop on. Newer model trucks come with features that make winter driving safer, like improved steering, optimized panel placement, ergonomic seating, and more comfort-promoting space in the cab to encourage adequate rest.
If you are considering purchasing a new or used Work Truck, be sure to check out MJ TruckNation. With a vast line of Day Cabs and other Commercial Vehicles, MJ TruckNation is a national leader in supplying America's truckers with excellent trucks at rock bottom prices. To see what they can do for you, give MJ TruckNation a call at (561) 220-9992.