Health Tips that Put Truckers Back in the Driver's Seat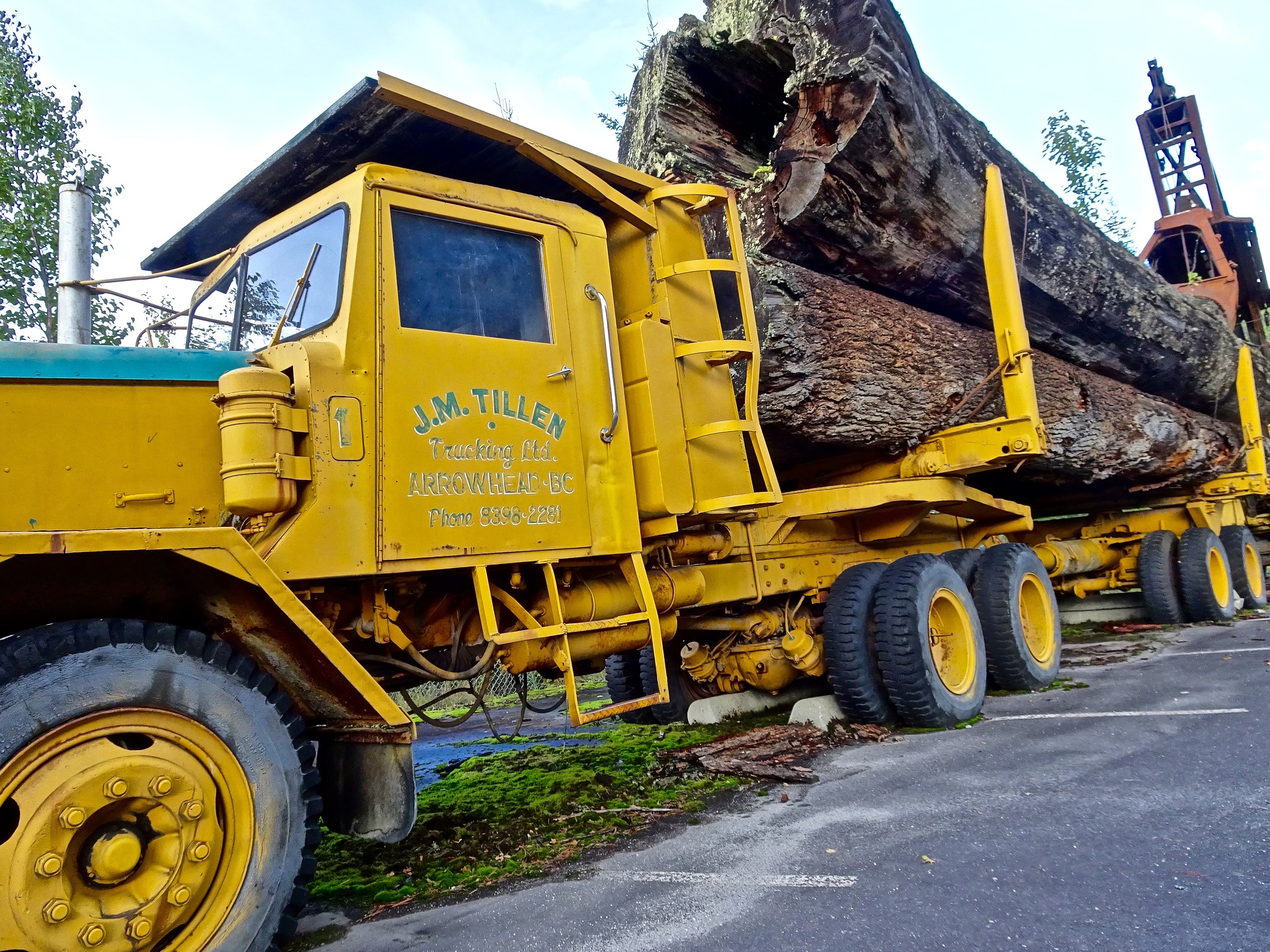 Tomorrow, sixty-five-year-old JD Spor from the sleepy little mountain town of Norwood, Colorado will have surgery to correct his neck. Once he's recovered, he'll have another surgery to begin repairing his back. He is looking forward to the procedures because as he stated, "I've lived with the pain long enough."
Like many truck drivers who are both retired and actively working, JD's back and neck issues are a direct result of driving. Years ago, when JD started out in the industry, he was behind the wheel of a massive logging truck. "And it was a doozy," he explained. The old logging truck was as rough and tumble as they get, tossing him to and fro. The gear shift was even worse because it would stick. "Going up and down the narrow, steep mountain backroads, I had to put everything into getting from one gear to the next," he told. "I was just a young buck then, but it still took a huge toll on my back and neck."
Truth be told, JD started driving farm vehicles, like plows and backhoes, well before he was old enough to get a driver's license. After formally launching into the trucking industry by way of driving log trucks, he eventually landed a job with San Miguel County Road and Bridge, tending to snow plowing, road maintenance, and commercial truck repairs. Since "retiring" last year, he is back to ranching and farming, driving his tractor, plow, and Flatbed Truck.
The years of driving have not been kind to JD's spine and he is not alone. It is estimated that around 80% of all patients who drive professionally are seen for back pain, neck pain, should and sciatica pain, and headaches.
A representative at Elevations, an alternative chiropractic clinic in Hurst, Texas, said truck drivers make up the largest industry sector in their practice.
Sitting for extended periods of time, constant vibrations, pushing, pulling, inactivity, loading, unloading, and poor driving posture are among the main strains on truckers.
Stabbing pains in the lower back, dull aching pains in the upper back, pounding headaches, and stiffness are all symptoms that go along with the occupational hazards. Spinal stenosis (sometimes leading to Myelopathy), crushed discs, degenerated disc pads, and arthritis are just a few of the myriad of medical conditions truckers may encounter over years of driving.
Having back surgery, like JD is about to do, is one way to (hopefully) stop the pain and correct the problem. "I recommend doing what you can before it gets out of hand," JD was quick to state. "I was too stubborn to take the time off to go get treated. I just kept grinning and bearing it until it was so advanced, well…here I am going in for surgery."
Preventative measures are always best, JD agrees. Practicing correct posture, making frequent stops to stretch, and incorporating the use of seat cushions, massage mats, or magnet mats are viable attempts to avoid future problems.
When issues do occur, getting prompt treatment is highly recommended. Take the time and make the effort to visit a chiropractor (traditional or alternative), acupuncturist, general physician, or any other professional who deals with your affected area. Yoga, relaxation therapy, and working out have been known to help the overall health of truckers too.
By taking care of yourself over the long haul, hopefully, you'll be able to prevent a jag in the road and of course, the smoother the ride of your truck, the better your overall chances to come out unscathed will be.
As for JD, we wish him a successful surgery and speedy road to recovery.
MJ TruckNation
At MJ TruckNation, we've got your back on finding an excellent Commercial Truck that not only fits your work requirements but meets your ergonomic needs as well. We have tons of new and used trucks that are comfortable and built to ride smoothly so you don't vibrate and jerk your neck and back. With the most dependable names in the trucking industry, like Hino and Isuzu, our Commercial Trucks won't give you headaches over repairs.
We have rock-bottom prices and on-site financing. We deliver nation-wide. Contact us today and let us get you in a truck that's actually GOOD for your health – (561) 220-9992.