How to Grow a Great Landscaping Business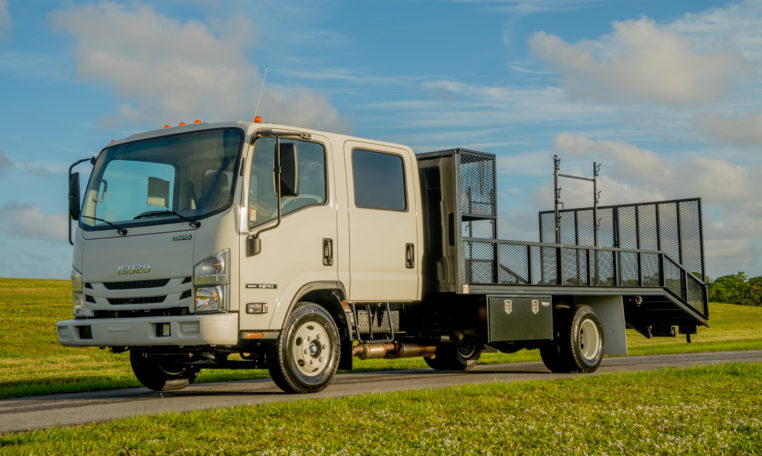 It's projected that the economy will bust loose once the current pandemic passes. As possibilities begin to open up, a landscaping business might just be the perfect way for you to make a little (or a lot) of green. 
According to the PLANET (the Professional Landcare Network), a group of nationwide landscaping contractors, the landscaping industry rakes in a whopping $61 billion bucks a year.
Landscaping is one of the small businesses that tend to thrive in both good times and in bad. During the recession of 2007 -2008, it was one of the industries that stayed strong despite the odds. 
Here's why:
Weeds, bushes, and grass still grow, even when the economy isn't.

Grounds that are out of control pose hazards no business or homeowner can afford in any economy, good or bad.

Savvy landscapers offer additional services, like tree-trimming, bulky trash removal, and even maintenance and repairs of lawnmowers, gutters, or sprinkler systems.
5 Reasons Homeowners Need Landscaping
While some think of landscaping as a luxury, there are many homeowners who feel otherwise.  Even when their cash flow is slim, they would never dream of slashing their landscaping service out of the budget because they know:
Landscaping goes beyond mowing the lawn and trimming the bushes to include the prevention of insects from taking over and other important feats.

Owners with nice lawns generally have invested a pretty penny in them and don't want to risk losing their precious plants and luscious lawns.

Nicely kept lawns add monumental value to a home, no matter what shape the economy is in.

Most landscapers are willing to work with longstanding clients during lean times to ensure their business will continue when better days roll around.

Neighbors appreciate the extra effort of keeping the lawn beautiful.
5 Reasons Businesses Find Landscaping Important
During the current 2020 COVID-19 outbreak, only essential businesses are allowed to stay open. Interestingly, an article appearing in Greenhouse Management announced landscape companies, nurseries, and garden centers were among businesses deemed to be essential. The article went on to list the guidelines given for such essential businesses to follow in order to remain in operation. 
Check out the reasons businesses agree that services are vital:
Business insurances typically require the grounds to be free of dangerous debris, high grass, and invasive bushes.

Potential customers tend to steer clear of businesses that neglect their premises.

Overgrown lawns can easily die and pose a fire hazard.

High grass and weeds, overgrown bushes, and unpruned trees attract shady characters, like thieves.

Unsightly lawns are breeding grounds for potentially dangerous insects, like ticks and fleas.
What a Landscaping Business Requires
Ready to start your own landscaping business?  Whether you are considering doing your lawn service on a part-time basis, or intend to jump all in, there are some things you'll need to take care of before you can get off the ground.
Determining Details
You'll want to figure out what you want your business to include.  You may specialize in commercial property, residential grounds, or both. Your business might be strictly lawn care, or you may also want to offer irrigation, pest control, weed control, trash removal, or any other service you'd like to add-in.
Funds
Minimal money is required to start a small landscaping business. If you don't have a little nest egg saved up, you will need to borrow from a friend, family member, or lending institution.  The less you have to borrow, the better.
Skills
You don't have to be a rocket scientist to own a landscaping business, but you will need to possess a few skills.  You'll have to be able to run a lawnmower and some basic landscaping tools.  You'll need to have some basic knowledge in the field of lawn and gardening. Some bookkeeping talents are helpful too.
Legalities
You will need to check the requirements of your individual area.  Some states, like Oregon, have landscape contractor licensing laws.  Other states, like Colorado, maintain that any individual or company that sells plants to the public must obtain a state nursery license.
In addition to checking what the landscaping regulations are in your location, if your business entails additional services, like irrigation or the use of pesticides or fertilizers, you'll need to research those things as well. 
You will want to name and register your business and you'll also want to carry some bonding and insurance, if possible.
Equipment
If need be, you can get a lawn care company going with just a few resources.  You'll need at least one lawnmower (push or riding), a truck, and a dozen or so tools, including a rake, a shovel, bush trimmers, and an edger. You can always add on to your arsenal at a later date when your business produces some profits.
Clients
Without customers, your lawn care service won't go very far. You can acquire clients in a multitude of ways including word of mouth, flyers delivered throughout the desired area, a newspaper ad, an ad in a local online service section, and tons of other advertising measures. Initially, you might consider running a grand opening special that includes some extra work or a discount.  Once you get a few clients and do an excellent job for them, expect them to spread the word to their friends.
Lawn mowing and landscape maintenance

Sod installation and hydroseeding

Weeding, fertilizer and/or pest control application

Interiorscaping—landscaping inside office buildings

Design work on a subcontracting basis
What to Look for in a Landscaping Truck
One of the largest overheads of your lawn care business will most likely be a truck to work out of.  Of course, you can utilize most any truck for the cause, but having a reliable vehicle that accommodates all your equipment and tools will be an invaluable investment. 
To stretch the investment, you can double your truck as a dump truck or acquire one that houses pesticide equipment so you can offer extra services and make more money.  Many landscapers haul mulch, stones, or gravel to sites as an added bonus.
Here are some tips to keep in mind when shopping for a landscape truck:
Plan
Before you go shopping, have a plan.  Research the types of trucks you are interested in and have a good idea of what you're going after.  You'll save time and probably, some money too.  The more you know about trucks, the further your bucks will go.
Finding a Landscape Truck
What type of landscaping company do you intend to have? The type of truck will depend largely on what you'll be needing it to do. While a small start-up can be done with most any kind of truck, when your business begins to boom, you'll want a truck to handle the calling.
A Dovetail Landscape Truck is a perfect solution for a landscaper's needs. It allows for hauling heavy equipment like riding lawnmowers, bags of soil, loads of mulch, and can even handle carrying stones and bricks for landscaping. Plus, this truck is partially enclosed so you can use it to haul off things too.
Flatbed Trucks are often used as landscape trucks.  Generally, sides are included so the items on the bed don't fall out, but they can be buckled down if no sides are attached.
A Spray and Pest Truck will allow you to not only do your landscaping service but to offer fertilizing and pesticide applications too. 
New and used Box Trucks can accommodate landscaping needs as well. The enclosed area offers an area to store and transport equipment, tools, and materials that is safe from the weather and from thieves.
Most commercial trucks can be customized to fit your needs.  You can add on lift gates, sides, and many other features that will make your truck the ultimate landscape vehicle.
Reliability
Purchasing a cheap truck that will always be breaking down on you is not exactly conducive to your business.  You'll end up sinking lots of money into the truck and will disappoint, and maybe even lose, customers due to being late to your appointments. Invest in a truck that's dependable. Some of the most reliable truck brands include Isuzu, Hino, Fuso, and Ford. 
Budget
Do the math and know your budget before you begin looking for your landscaping truck.  Decide if you are in the market for a new truck, or if a used truck is more financially fitting.  The last thing you need is some smooth-talking truck salesperson to get you into something you can't really afford.  With the help of a good salesperson, however, you'll be able to find an excellent landscaping truck for a rock-bottom price. 
Weight
You will need to calculate how much weight your truck will need to carry or tow. If you'll be toting paving stones, riding lawnmowers, and soil, you'll need to estimate the weight of the items.  Look for a truck that can accommodate that amount and even more.  You don't want to max out a truck by carrying right at what it can handle, or more, but you don't want a truck that is larger and more powerful than you need either.
Fuel
The type of fuel-power you wish to have is very important to factor in when you go truck shopping.  You may want a vehicle that's powered by diesel, for the economic value and the hauling power.  Or, you might like the thought of using traditional gasoline power for convenience and accessibility.
Transmission
Another option you'll have is whether to get a standard transmission or an automatic.  Each has its pros…and cons.  While an automatic is easier to operate, a standard will allow you to get in and out of rugged terrain better.  Standard transmissions usually come with a lower price tag than automatics, so keep that in mind too.
Size
Figure in how much space you will need in your truck.  If you plan to tow a trailer behind it, the size of the bed won't be as important as it will be if the bed will house all your equipment, tools, and materials.  Take into consideration what you hope the company will be doing in the following years as well so you are stuck having to level up in size too soon.
Cab Room
Do you intend to have a crew?  If so, better get a crew cab to house your team.  Even if you don't intend to start out with a crew, but want to eventually hire one, you might consider getting a crew cab.  In the event that you plan to keep your landscaping company a one-man show, however, you'll probably want to go with a single cab since it will be less expensive.
What We've Got
If you're looking for a new or used Landscape Truck, be sure to check out MJ TruckNation.  You'll find there's no grass growing under our feet when it comes to helping our customers get great deals on excellent commercial vehicles.  Call (561)220-9992.